Scrimmage helps both JV and varsity teams prepare for season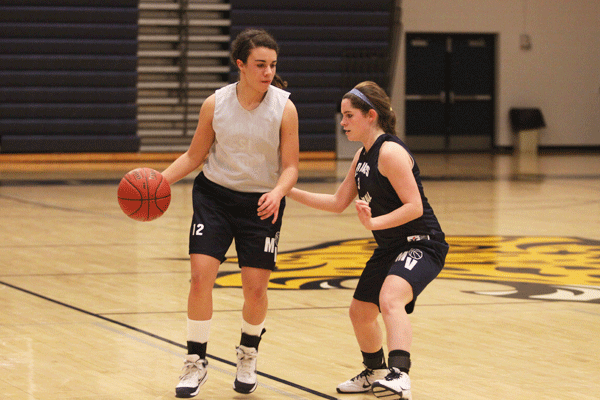 After tryouts and the beginning of practices, the varsity and JV girls basketball teams scrimmaged on Monday, Nov. 28.
"It's good to practice with live officials," varsity head coach John McFall said. "It's also good to scrimmage and whole game. We use it for learning."
Senior forward Brooklyn Sloop thought that, although the varsity team ended up scoring more than the JV team, they learned that they both teams have some areas to improve.
"We found out who's in shape and who's not in shape really quickly," Sloop said. "[We need to] work on patience with the ball and not rushing."
The varsity team practiced different defenses for each quarter of game. They played man-to-man, zone, press, and the last quarter they were allowed to play whichever defense suited the individual situation.
"We tried to cover all of the situations," McFall said. "We also played a couple two-minute games to practice how to win at the end of a game."
According to Sloop, these different scenarios helped the team prepare for the rest of the season and its first game on Friday, Nov. 30 at Piper High School.
"I think the varsity team played really strong," Sloop said. "It gave us a good outlook on how the season could possibly be."
(Visited 12 times, 1 visits today)
About the Writer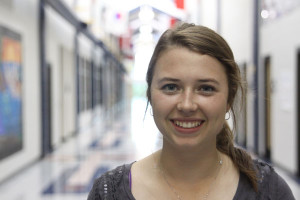 Hanna Torline, editor-in-chief
This is Hanna Torline's third year as a member of the JagWire staff. As a senior, she is involved in journalism, jagPRIDE, NHS, StuCo, Club 121, student leadership team, debate, girls golf and student ambassadors. Her favorite quote is from Mark Twain: "The difference between the right word and the almost right word is the difference between lightning and a lightning bug."