Science Olympiad competes in first meet of season
The team competed Saturday, Nov. 14 at Shawnee Mission South High School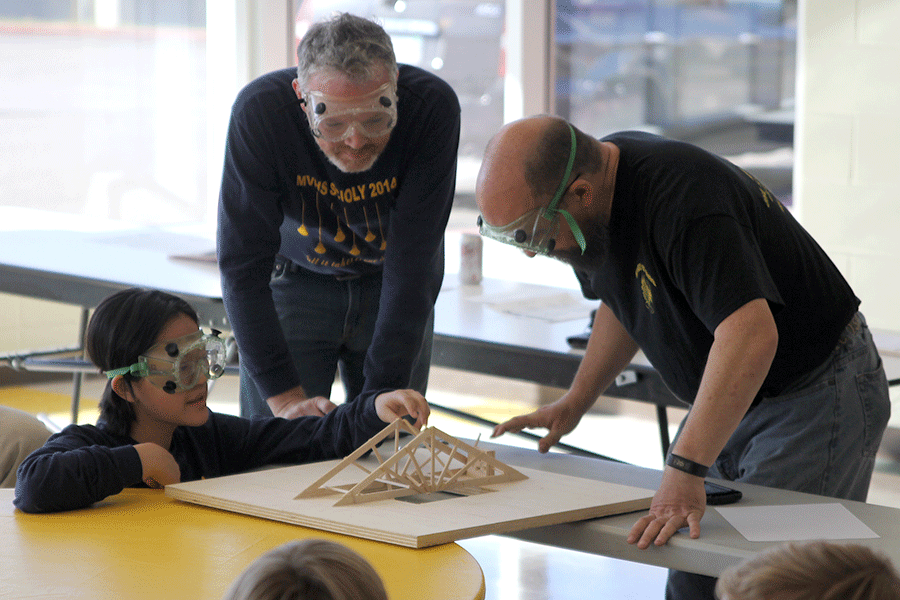 Jason Chen, JagWire reporter/illustrator
November 15, 2015
The Science Olympiad team competed in its first meet of the season Saturday, Nov. 14, at Shawnee Mission South High School. The results of the meet have not been posted yet.
According to assistant coach Mike Pierce, Science Olympiad is where middle and high school students have the opportunity to come in and build or study certain areas of science. Some of the events that students participate in include modeling, along with test taking.
According to Pierce, the students take on the responsibility of preparation for competitions.
"It's the students who prepare the most. I'm just there as a guide — the other coaches and I are just there to give guidelines and help them along," Pierce said. "We can't really tell them what to do or how to do it; we just kind of get them to thinking."
To prepare for her competitions, senior T-Ying Lin built her models early on and tested their abilities.
"Most of my events are building events, so there was a lot of building and testing beforehand," Lin said.
This meet, senior Sid Jambunathan competed in two categories, Game On and It's About Time.
"In Game On, you have to use this program and follow a theme they give to you at the beginning to create a game based around that theme," Jambunathan said. "For It's About Time, you create a device to measure time. So, they start a stop watch that you can't see and you use your device to see how many seconds have passed in that time span and there's also a test about clocks and time."
The hardest challenge Jambunathan faced was using a program in Game On that he had limited experience in.
"I was using a program that I had used two years ago once, so I was just basically going in blind," Jambunathan said.
Some competitors felt as if they weren't as prepared as they could have been.
"I definitely didn't do as well as I usually do simply because I didn't prepare," senior Karla Kim said. "A lot of the tests are mainly knowledge-based questions and you need to know all that information."
Senior Nadia Suhail had a similar reaction to the meet.
"I feel as if I performed subpar," Suhail said. "I just think I wasn't prepared enough for today's events."
(Visited 38 times, 1 visits today)
About the Photographer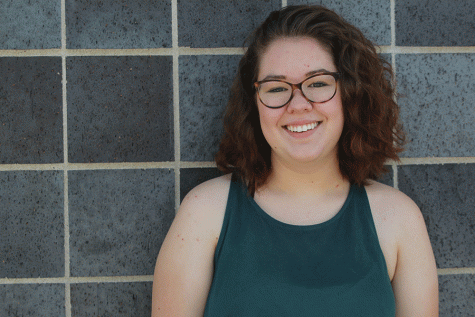 Margaret Mellott, JagWire editor-in-chief
This is senior Margaret Mellott's third year on the JagWire staff. This year she is co-editor-in-chief of the JagWire. Outside of newspaper, Margaret is involved in girls basketball as a manager. In her free time, Margaret enjoys designing, history and reading. It is Margaret's hope to put out great web content as well as a phenomenal paper.