Jaguars defeat Turner Bears 48-0
Jaguars finish regular season 8-1 and advance to playoffs
Jaguars won 48-0 over the Turner Bears in the last game of the regular season.
Senior receiver Christian Jegen said the rain during the game only made it more enjoyable.
"We obviously didn't look that good because of the conditions," Jegen said. "Sliding around in the mud is fun and it's always fun to play in a muddy game."
In the first quarter of the game, senior receiver Christian Jegen, senior Lucas Krull and sophomore Ike Valencia scored touchdowns. All three PATs by senior kicker Andrew Hicks were good to bring the score to 21-0.
The Jaguars then scored another touchdown in the second quarter to bring the score to 28-0 at the half.
The rain caused minor issues throughout the game, according to Jegen.
"It was kind of hard to hold the ball the further into the game we got, but other than that it was fun," Jegen said.
In the third quarter, the team scored three more touchdowns. The Jaguars and Bears did not score in the fourth quarter, making the final score 48-0, Jaguars.
After the game, the Jaguars were presented with the district championship plaque.
Applebee was thrilled to receive the district title after the hard work the team put in.
"It's one of the steps we need in the goal that we have," Applebee said. "I'm very proud of the way they prepared this week and I'm proud of the way they played."
The Jaguars will begin the first round of playoffs at home against the Leavenworth Pioneers on Friday, Nov. 6.
(Visited 56 times, 1 visits today)
About the Contributors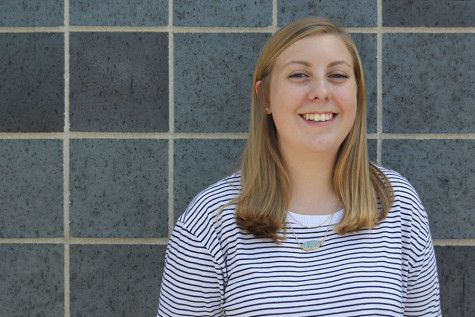 Kat Anglemyer, JAG editor-in-chief
Senior Kat Anglemyer is co-editor in chief of the JAG yearbook. She will also serve as a writer and a photographer on the staff. In addition to yearbook, Anglemyer is a member of NHS, SLT, Student Ambassadors, band, colorguard and the bowling team. She also enjoys watching Netflix, painting, cats and cooking.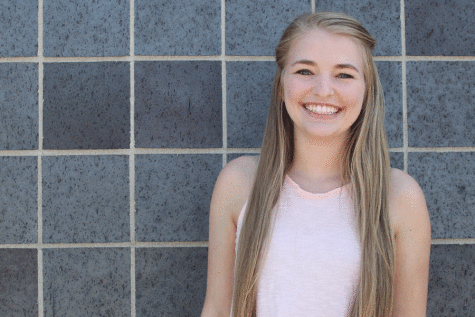 Karissa Schmidt, JagWire editor-in-chief
For her third year on staff, senior Karissa Schmidt is the JagWire newspaper co-editor-in-chief as well as a photographer. Other than working on the newspaper, Schmidt spends most of her time taking photos of pretty much everything, traveling and being with friends and family. She also loves chocolate milk, cats and binge-watching her favorite shows on Netflix, "One Tree Hill" and "Friday Night Lights."