New Smallcakes store creates an after school attraction and job opportunities for students
The relocation of the store brings new and diverse dessert options to the Western Shawnee community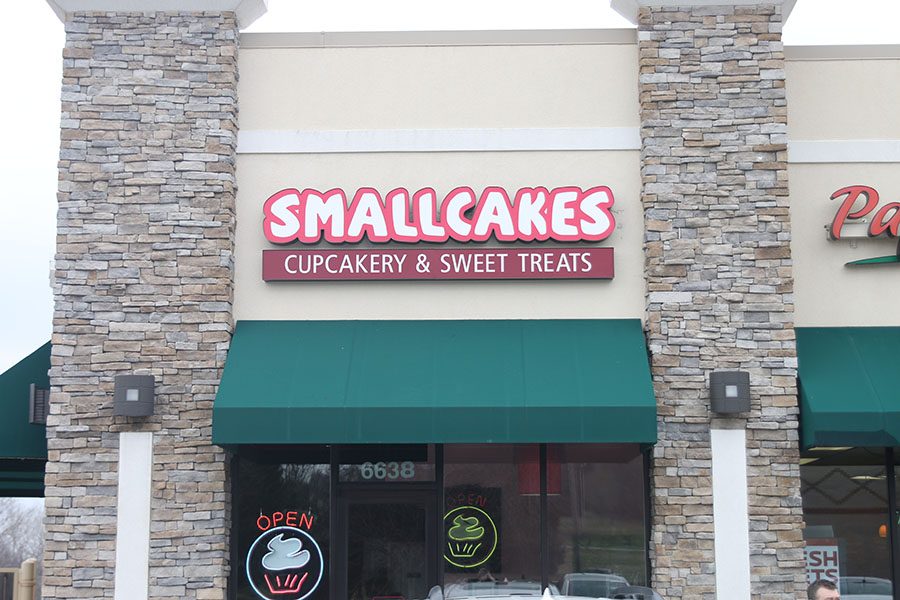 The Western Shawnee community gained a new dessert hotspot with the addition of a Smallcakes Cupcakery in the Monticello Village Shops strip mall. The store moved from their previous location on Shawnee Mission Parkway to their new address at 6638 Monticello Rd.
The company sells cupcakes, cookies, brownies and many other sweet treats. Some of their cupcake flavors include cookies-n-cream, lemon drop, wedding cake, peanut butter cup and many more. A single cupcake is $3.25 and one dozen is $36. Other than selling their creations, the company also bakes for weddings, graduations and birthday parties.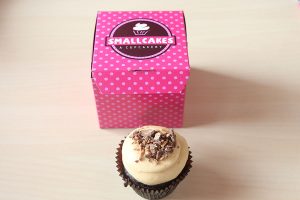 According to junior Margaux Porter, who has been working for Smallcakes for nearly three years, the cupcakery moved locations in hopes to increase their business and reach a larger community.
"Smallcakes decided to move locations because at the old location, we did not have enough foot traffic and business," Porter said. "It wasn't in the best area of town and our goal was to expand business and try to get new customers to come in."
Fellow Smallcakes worker senior Emma Maddox believes the store is important to the community because it provides one of the only dessert options in the area.
"We don't really have a good place for desserts around here," Maddox said. "The closest place I can think of is Sheridan's Frozen Custard, so we definitely add more options if you are not wanting to drive as far for dessert."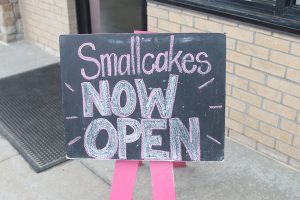 For Maddox, the biggest change of the move has been the drastic increase in the store's business."So far the biggest change has been the pace of work," Maddox said. "At our old location I would have times where I wouldn't have a customer for long periods of time and would have time to sit around. Now, we don't have time to sit down because it's been so busy."

Due to the business's move, the company's profits have already surpassed the success of their previous location.
"We have already made triple what we made at the old store, so I think this new location will benefit us in the income we make," Porter said. "The new store is in a very populated part of town so it easily brings in business. It's been awesome to see how happy people are that we moved."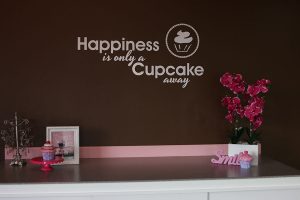 For Porter, the best part of working at Smallcakes is the relationships she builds with her customers.
"At the old store, I had a couple come visit me every Saturday, and a deaf woman would come in only when I was working because she knew I could communicate with her," Porter said. "I think it's cool you can create personal relationships with strangers by just ringing up their cupcakes."
(Visited 56 times, 1 visits today)
About the Contributors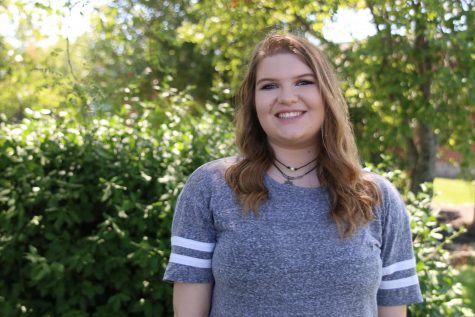 Lauren Ocker, JAG editor-in-chief
As she enters her senior and third year on the JAG yearbook staff, Lauren Ocker will be taking on the position of editor-in-chief. Other than yearbook, Lauren works in The Catty Shack and competes in the school's DECA chapter. Outside of school, Lauren enjoys hammocking, binge-watching Netflix and talking about the Obamas.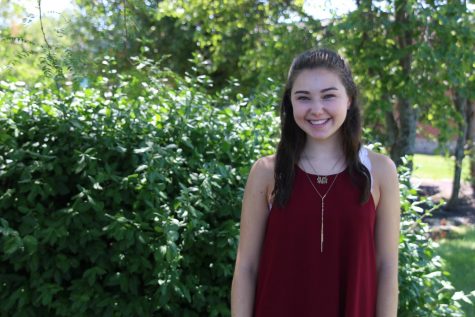 Allison Winker, JAG editor-in-chief
This is senior Allison Winker's third year on the JAG yearbook staff. She will be co-editor-in-chief this year, as well as a reporter and photographer. Other than yearbook, Allison is a part of the varsity debate team, NHS, student ambassadors and Relay for Life executive committee. She also loves coffee, dogs, dancing, Pinterest and all things Kansas City.