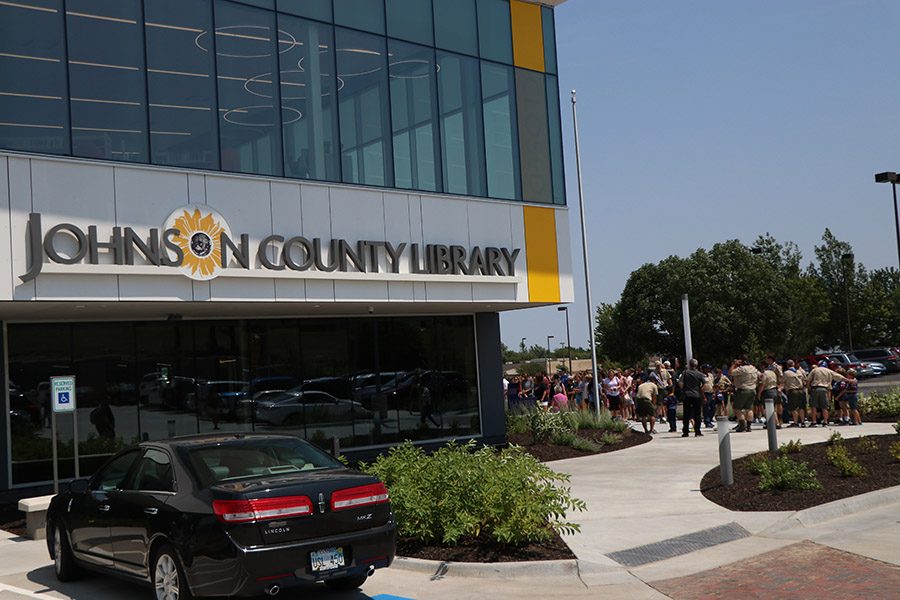 New library opens on Hilltop Road
After 20 years of collecting community input, the Monticello library is now open to patrons
As the Monticello Library officially opened its doors, lines of visitors and overflowing parking lots were visible in Monticello Commons. The Monticello Library received 3,098 visitors on its opening day, Sunday, Aug. 5.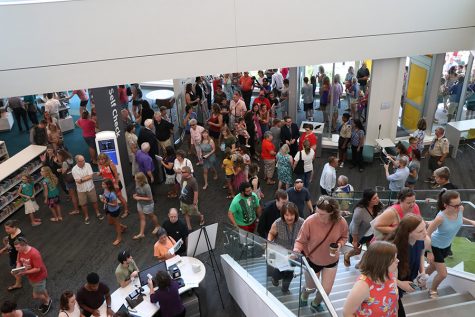 Although the Johnson County Library was anticipated to receive many visitors, the turn out on opening day was still surprising to community relations coordinator Christopher Leitch.
"For the past month or so people will come to the door and we have to say, 'oh, I'm sorry, we're not open yet,' and people are so disappointed," Leitch said. "[Now] there's … people checking out books, getting library cards, checking out the technology upstairs, checking out the elevator."

After years of planning and construction, the library's opening was a gratifying experience to branch manager Christian Madrigal.
"It feels like all of the planning and efforts that staff took to get us where we are today really paid off, just to see the excitement of the community being here and seeing all the happy faces," said Madrigal.
For community member Graham Wilhauk, "happy" was an understatement.
"I'm so excited," Wilhauk said. "[I have been] extremely impatient. They announced this library back when I was a kid, and they kept pushing it back until finally last year, in the winter, they started construction. So far, it's paid off. It's really busy here and I love it."
For Leitch, the excitement and turn out on opening day demonstrates why the library is needed.
"We see people everyday who don't have an email address, who don't know how to use a mouse, who can't log on into a computer screen, and we know that to participate fully in 21st century American life, you need access to the technology," Leitch said. "You need access to information, and where else are you going to find that but your public library?"
Update: This post was updated at 1:21 p.m. on Tuesday, Aug. 14 to correct the location of the library.
(Visited 32 times, 1 visits today)