Nail art proves fun for students
Junior Jayna Smith and sophomore Katie White paint nails with their own designs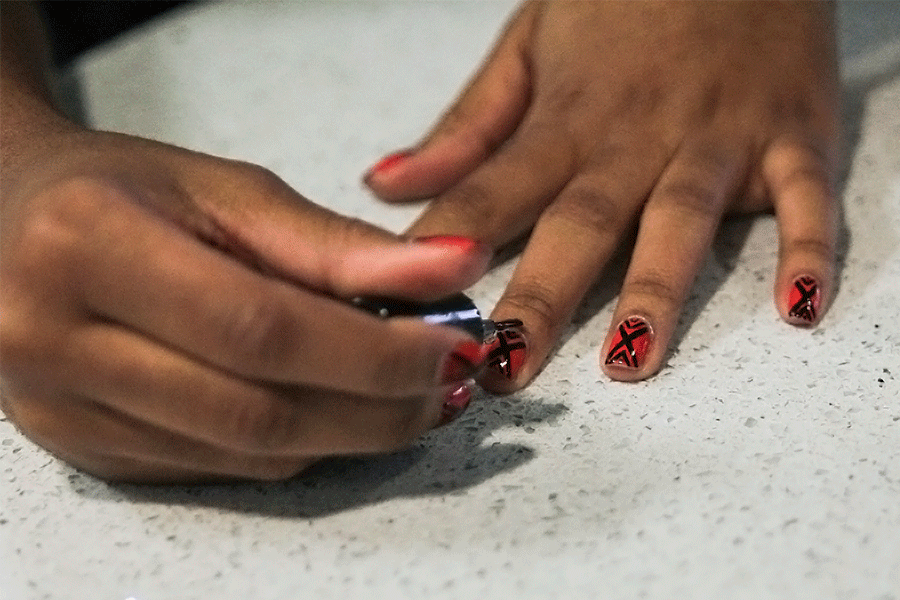 Sitting in her room, brushes and nail polishes scattered across her desk, sophomore Katie White applies a top coat to her nails, finishing an intricate nail design after an hour's worth of work.
White spends her weekends designing and painting her own nails as opposed to visiting a salon.
"It's easier for me to do my own nails and it's also more fun," White said. "I feel more involved in the whole process and it makes me appreciate my nails more."
White became interested and began to teach herself after being introduced to the hobby through social media.
"One time, a video came up on my Instagram feed and I wanted to check it out so I spent my whole afternoon looking at [tutorial] videos," White said. "I eventually learned through YouTube and trial and error."
Unlike White, junior Jayna Smith began designing her nails after observing her mother when she was younger.
"I've been doing my own nails since I was in ninth grade and then I really got into my designs around 14-15 [years old]," Smith said.
Over the years, White has acquired a variety of materials that she uses for her nail designs.
"I have a lot [of supplies], including two big spice racks overflowing with nail polish, a coffee mug filled with paintbrushes. Everything is pretty much covering my desk," White said. "I use brushes, paint, nail polish remover, makeup sponges and sometimes nail stamps."
White prefers to do her own nails over someone else's.
"I'm actually not good at doing other people's nails. I'm under more pressure when I'm doing someone else's nails and can't focus as well," White said.
While White typically decorates her nails in relation to holidays or major events happening at the time, Smith finds inspiration in a variety of different places.
"I can look in the staircases and find cool lines to make, I can look at just a sunset and find an interesting gradient to make," Smith said. "I [can] get inspiration from anything."
(Visited 25 times, 1 visits today)
About the Writers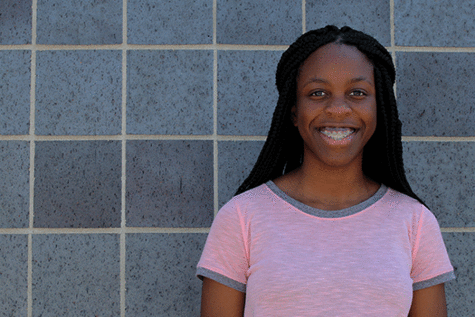 Abigail Archibong, JagWire business manager
This is sophomore Abigail Archibong's first year as a JagWire reporter and photographer, and also her first year as ads manager. Outside of journalism, Archibong participates in volleyball, track and her youth group. Her interests include hanging out with friends, playing volleyball and occasionally drawing.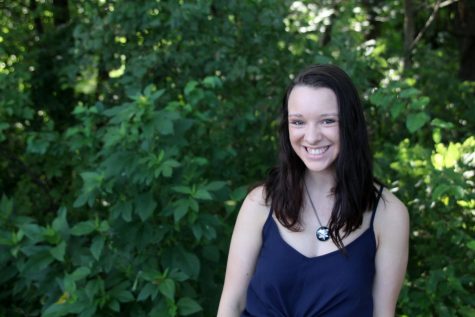 Alison Booth, JagWire editor-in-chief
Senior Alison Booth is undergoing her third year on JagWire staff as an editor-in-chief. Along with newspaper, Alison choreographs the school musicals and is a member of Thespians, a chair for Relay for Life, co-president of the Make-A-Wish club, vice president of the National English Honor Society and participates in Student Ambassadors, Jag Leadership Corps, National Honor Society and National French Honor Society. Outside of school, Alison enjoys...