NAHS begins painting new C-hallway murals
The silhouette murals add creativity to the hallway, according to NAHS members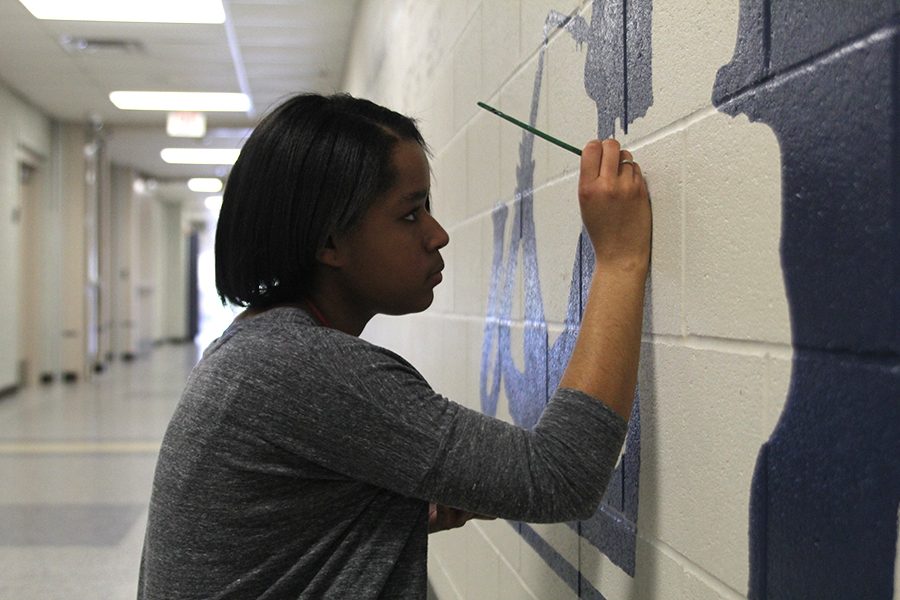 Recently, NAHS began a new installment of murals throughout the lower C-hallway. The series of murals, which are an extension of a previous project, depict silhouettes of figures that correlate with classes and departments nearby.
As of right now, the theater, band room and drama teacher Jon Copeland's room have murals near them. However, according to senior NAHS secretary Jayna Smith, more murals will soon be added for other teachers.
"We are expected to finish those within the next couple weeks but we have been contacted by a couple of other teachers that would like to have their own murals to add a little artistic touch to their classes," Smith said.
At the beginning of the year, NAHS members painted a series of murals along the C-hallway with lines and department names. Smith said that the silhouette murals are an advancement of this project, and have a similar purpose.
"They show where each classroom is for parents and … to show that we have some creativity in our school in this specific area," Smith said.  
Senior NAHS member Jason Chen said that the new murals showcase the artistic talent of NAHS members in an area accessible to all students.
"It gives our school character; we don't have plain white walls now," Chen said. "We're adding art, we're adding emotion and so much more life to our hallways so our students and faculty members can enjoy it."
In addition, freshman NAHS member Shaina Isaacsen said that she also enjoys helping paint the murals.
"It's fun to paint plain walls," Isaacsen. "It highlights the arts department at Mill Valley and I think once they're done they're going to be really good and people will be able so see that we have some talent here at Mill Valley."
For Smith, painting the murals allows her to connect with other students.
"I love working with the people and the group and getting to know underclassmen," Smith said. "This is my last year here so I want to get to know as many people as possible."
Ultimately, Chen said that the murals will add to the overall ambience of the C-hallway.
"I think it's a great addition to the school," Chen said. "They're not complicated to look at, they're simple in design and catch your eye and I think they represent a wide range of the students at our school."
(Visited 11 times, 1 visits today)
About the Writer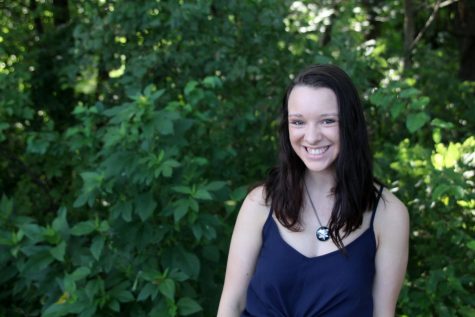 Alison Booth, JagWire editor-in-chief
Senior Alison Booth is undergoing her third year on JagWire staff as an editor-in-chief. Along with newspaper, Alison choreographs the school musicals and is a member of Thespians, a chair for Relay for Life, co-president of the Make-A-Wish club, vice president of the National English Honor Society and participates in Student Ambassadors, Jag Leadership Corps, National Honor Society and National French Honor Society. Outside of school, Alison enjoys...