MVTV staff teaches fifth graders about broadcast journalism
The MVTV crew begins teaching elementary students about the process and production of broadcast journalism every Friday for a month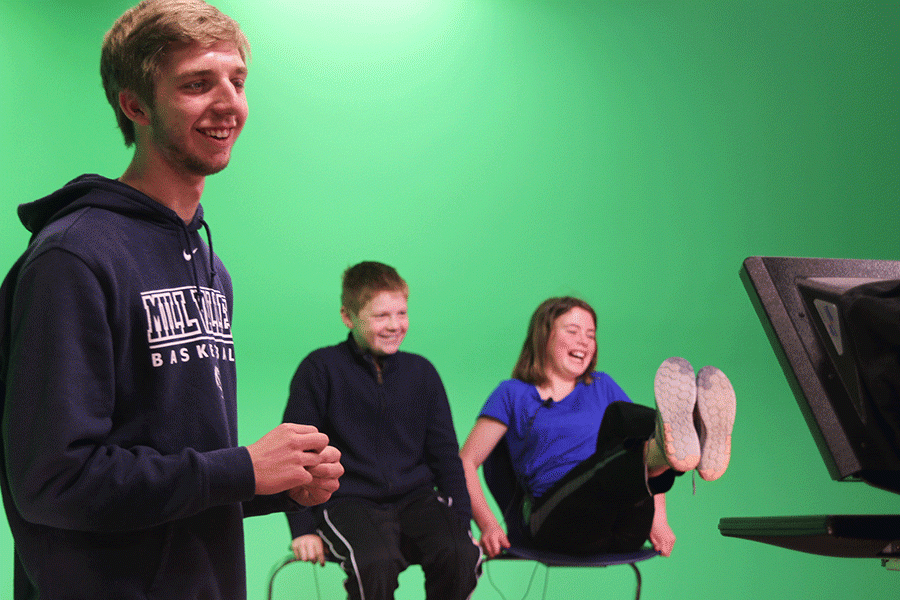 The MVTV broadcast team hosted a class of Prairie Ridge Elementary School fifth graders to teach them about broadcast journalism on Friday, March 27.
MVTV plans on teaching three other fifth grade classes over the next three Fridays, hoping to give the students an idea of a career in broadcast journalism.
"It gives them the chance to do a live production, to see a studio, to see high schoolers in the high school setting," MVTV advisor Dorothy Swafford said. "It's just to give them some experience at a high-school level, even though they're at a fifth-grade level, so they can start thinking about if this is something in their future."
The MVTV crew had the chance to become "teachers" for the day while Swafford sat back. For instance, sophomore Hailey Stelle ran the tricaster which records the whole production and taught the fifth graders about the studio.
However, Stelle said the fifth graders were a little difficult to teach.
"Well it was kinda hard because the fifth graders wanted to mess around, because they thought it was cool that they were on TV and everything," Stelle said. "It was hard to calm them down and get them together, and a lot of times they didn't talk loud enough, so we had to keep re-recording."
Despite the trouble of keeping the fifth graders under control, Stelle said being able to teach was a good experience.
"It kind of gives us the perspective of [Swafford], our teacher, so we kinda know what she goes through every day," Stelle said. "It helps us with our leadership abilities, to be able to direct a bunch of fifth graders."
Swafford agrees.
"I trust my kids completely. I think they're some of the best kids ever, and they know that I expect them to be on their best behavior and be the best role models," Swafford said. "It was a good experience for me, because I do have to have that trust and I have to sit back. I am the type that's so OCD that I want to run the show, and I don't need to. The kids need to. The kids loved it."
(Visited 50 times, 1 visits today)
About the Writer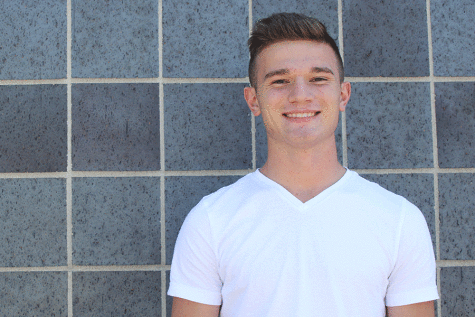 Sam Lopez, JagWire news editor
Junior Sam Lopez is in his 2.5th year on the JagWire staff. He was the sports editor his sophomore year and is now the news editor. His interests include soccer, snowboarding, scuba diving, travelling and, above all else, playing guitar. He likes to spend his weekends in downtown Kansas City searching for new restaurants or walking around with his friends. Lopez is incredibly excited for his 2.5th year on the JagWire and hopes to accomplish a lot...