Mayor visits school to learn about school resource officer program
After hearing about the school resource officer program, mayor Michelle Distler spends the day at school touring and observing in order to learn more
Adri Talavera, JagWire opinions editor/business manager
February 20, 2016
Mayor Michelle Distler visited the school to take a tour and learn about the school resource officer program on Friday, Feb. 19.
She had initially heard about the school resource officer program from school resource officer Mo Loridon, who she is friends with.
"I've heard about [the school resource officer program] five times now. It's so much different when you get to experience it versus listening to someone else tell their story," Distler said. "I just want to spend time with Mo and see what he does and watch him in action."
Loridon invited Distler to visit, hoping to not only give the mayor an inside look at his job, but also to show off his proudest aspect of the school, the students.
"I bragged about you guys here at Mill Valley and I say what a cool school it is," Loridon said. "So, I would tell her and say, 'I've got a great school, you've got to come out and see it.'"
On her tour, the mayor met several members of the administration, walked the halls of the entire school and met with students in social studies teacher Corey Wurtz's Silver Four Sociology of Community Service class. The mayor discussed the importance of civic duty with them and described her own volunteer work.
Seniors Rachel Lamb and Megan Feuerborn explained the Relay for Life fundraiser and exchanged ideas with the mayor before inviting her to the event.
"She's very personable, very easy to talk to. She didn't just listen to me, she contributed ideas. You think of people like that and you don't really think about the fact that they're real people too," Feuerborn said. "It was cool to get to talk to her … and just explain to her what we're doing and get her excited … because we're doing cool things."
Distler said she enjoyed her experience overall.
"It was a lot of fun. I got to see a lot of things," Distler said. "I'm very impressed with all the equipment and technology and the students and the passion, the enthusiasm. This is an incredible school."
(Visited 32 times, 1 visits today)
About the Contributors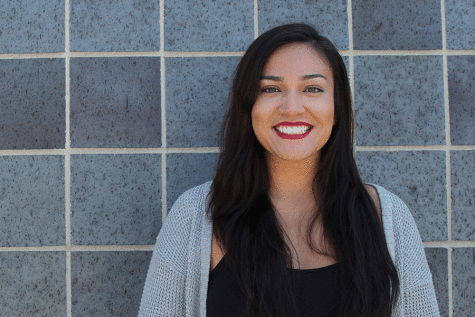 Adri Talavera, JagWire opinions editor/business manager
Senior Adri Talavera is entering her third year on the JagWire staff, this year as the opinions editor and co-business manager.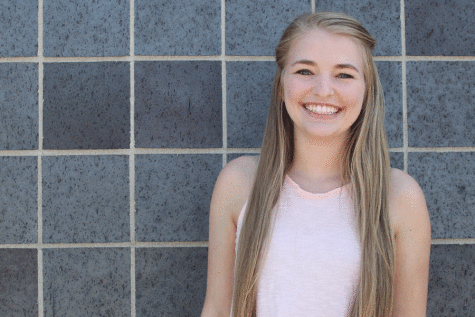 Karissa Schmidt, JagWire editor-in-chief
For her third year on staff, senior Karissa Schmidt is the JagWire newspaper co-editor-in-chief as well as a photographer. Other than working on the newspaper, Schmidt spends most of her time taking photos of pretty much everything, traveling and being with friends and family. She also loves chocolate milk, cats and binge-watching her favorite shows on Netflix, "One Tree Hill" and "Friday Night Lights."