Letters From The Editors: The webbie's dictionary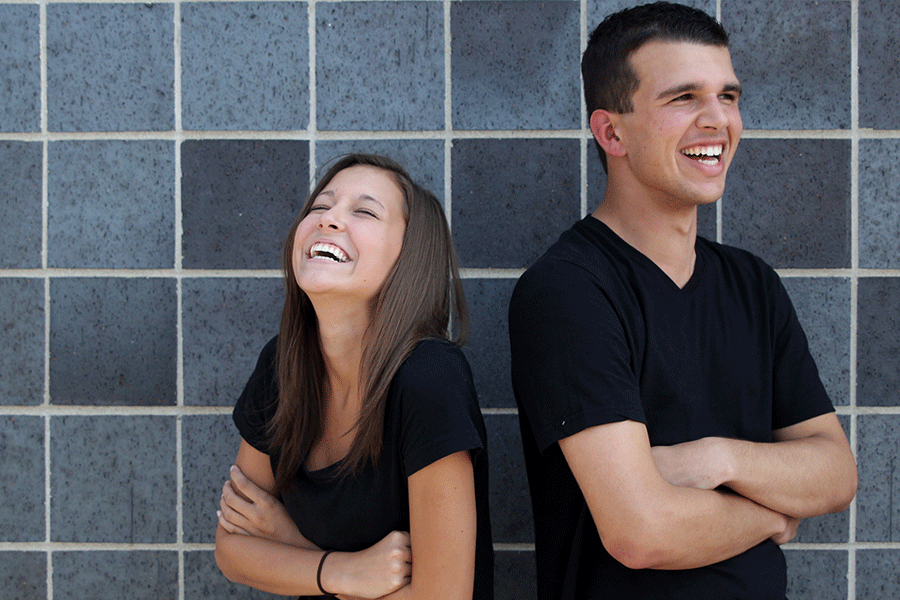 Hi, and welcome back to Letters From The Editors. It looks like we survived a full week of having a blog (barely, though, because we almost forgot to write this one). To celebrate, this week we decided to let you in on some important web knowledge. We put together a guide to some of the web-related vocabulary we use a lot — we'll call it The Webbie's Dictionary — so you can figure out more about what we do, and actually understand us later on when we use these words.
Back end: anything that involves posting stories, photos and multimedia content or general site upkeep. The "dirty work" of running a news website and the side of the website non-staffers don't see.
Why is that post showing up weird?
There's probably a back-end problem that we need to fix.
Beat: an area that a reporter or photographer is assigned to cover. Usually, staff members have multiple beats for web coverage.
Who's covering the football game tonight?
Tori should be, because it's her beat.
Deadline: the "due date" of an assignment. Despite the popular belief, a deadline is not just a suggested date to turn in content.
I forgot there was a deadline today. Can I post my story tomorrow?
No.
EIC: an acronym for editor-in-chief. Synonymous with head honcho, fearless leader and warrior.
J-Curt and Jena are the Mill Valley News EICs.
Habs: a nickname used for our adviser, Kathy Habiger. Comes from shortening her last name.
Where's Habs?
She's out getting popcorn and Diet Dr Pepper.
Multimedia: Anything cool and interactive on the web. Examples: photo galleries, videos, sound clips, graphics, tweets.
Mill Valley News is an awesome website because of its multimedia coverage.
Photog: journalism slang for photographer. Usually a person who has taken Photo Imaging.
Sorry Nick, you can't take pictures at the soccer game because you're not a photog.
SNO: an acronym for School Newspapers Online, the group that hosts our website and many others. The people who work for SNO control many of the important functions on our site, so we have to say nice things about them here.
That site's home page looks a lot like ours. They must be a SNO site.
Web week: a week that a particular staff (JAG or JagWire) is responsible for posting web content. Web weeks alternate between the JAG and JagWire staffs.
Is it yearbook's web week?
No, this week's a newspaper web week.
Work order: a cry for help that we send to SNO when things aren't going as expected. More often than not, answered by our hero, Jason Wallestad. (We love Jason Wallestad.)
I'll send in a work order since the photo gallery isn't functioning right.
Lessons of the week:
J-Curt: This past week taught me how much easier things are when everyone is on the same page. In figuring out what certain JAG staff members were covering and assigning staff members to photograph and live tweet Homecoming events, Jena and I had some lapses in communication with others that were (thankfully) resolved, but created some initial confusion.
Jena: This week, I learned how important organization is, especially when there's lots to do (and lots to remember to do). I also came to realize how important (and wonderful) Google is. From Drive to Calendar, Google keeps my life together, and it's free. When everything has a place and everything's in it's place, life is easier for all of us.
That's all … for now.
Seniors Justin "J-Curt" Curto and Jena "Doesn't have a cool nickname" Smith are the editors-in-chief of Mill Valley News online. They appreciate captioned photos, categorized and tagged stories, staff members who don't text about web assignments at 11 p.m., teachers and students who talk about things they read on Mill Valley News and all things multimedia.
(Visited 12 times, 1 visits today)
About the Writers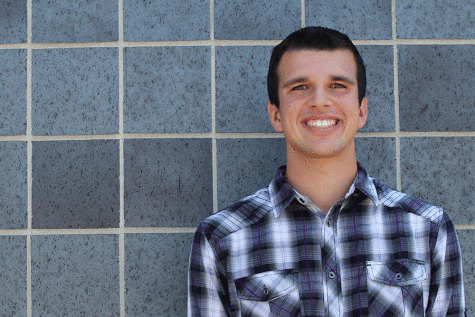 Justin Curto, Mill Valley News editor-in-chief
This is senior Justin Curto's third year working on the JagWire and Mill Valley News, this year as one of the editors-in-chief of Mill Valley News. Outside of journalism, Curto is the president of Club 121 and co-vice president of NHS, and also plans to be in the spring play for the second year. Curto enjoys going to alternative rock concerts, spending time with friends, eating pizza, reading contemporary young adult fiction, watching coming-of-age...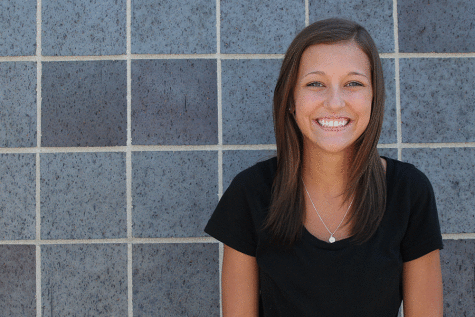 Jena Smith, Mill Valley News editor-in-chief
Senior Jena Smith is a Mill Valley News editor-in-chief and is on the JagWire newspaper staff as a photographer and designer. She is involved in NHS, Club 121 and Student Ambassadors. Smith spends the majority of her time in the journalism room and at Kaw Prairie Community Church. She loves turtles, chocolate milk, traveling, naps and Jesus.