Letters from the Editors: Looking forward to the future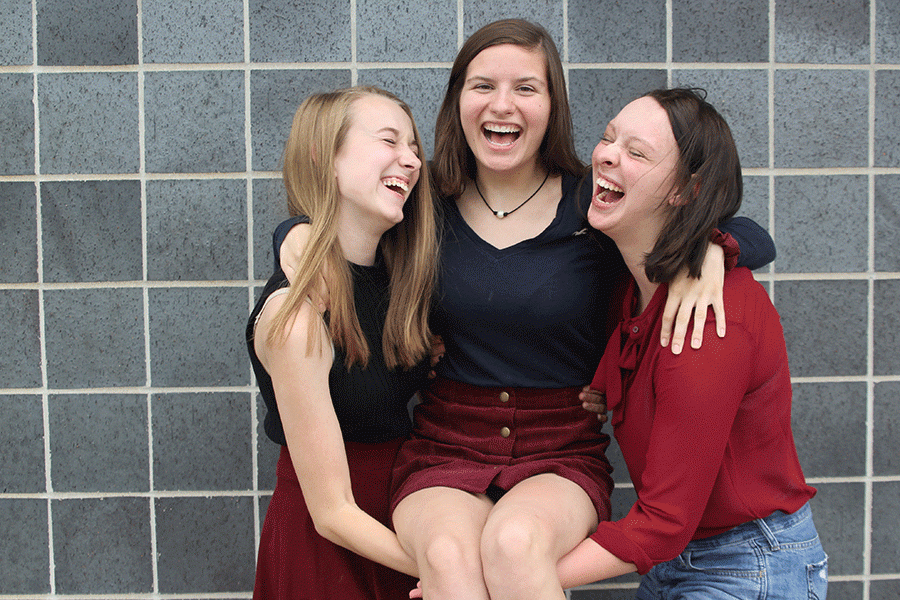 After finishing our first semester as being Mill Valley News editors-in-chief, we can come to the conclusion that it's a bit of a challenge, but the payoffs are great. Last month, Mill Valley News ranked fourth at the Best of Show competition in Indianapolis, Indiana, giving us recognition for the hard work we, and our staffers, have dedicated to the site this semester. It's been a busy, busy few months, and we've learned a couple things as a result. Here is what the Mill Valley News EICs have picked up this semester:
Raya: Being the only Mill Valley News Online Editor-in-Chief who is on the yearbook staff, as Ali and Nora are both on the newspaper staff, has been a real challenge for me this past semester.
Something that has been particularly hard for me during this semester has been communicating with the newspaper staff. Since I am also a reporter on MVTV, I spend my blue four class periods in broadcast with journalism teacher Dorothy Swafford. However, blue four is also when newspaper occurs. Luckily I am not too far away from C-101, or journalism teacher Kathy Habiger's room, in case Ali, Nora or one of the other newspaper staff members need my assistance, but the ultimate truth is that I can only be in and out of newspaper for minutes at a time.
As a result, the main thing I've learned this semester from being a Mill Valley News Editor-in-Chief is that communication is a key part of leadership. Communication is especially important for us since, aside from seminar, the three of us are never in a class together. Over this semester, the three of us have been texting back and forth whenever we can to keep each other updated on what's been happening or what needs to happen on the website, and that's been really helpful. Obviously, we can still improve on communication, but I would say we've improved since the beginning of the year.
Ali: When web weeks get busy and schedules get hectic, as they have multiple times since the beginning of this semester, the best thing I can remind myself to do is to lay things out and prioritize. I've had a pretty busy schedule thus far, but for me, I've found the greatest way to relieve my stress is to plan things out ahead of time. With four AP classes, choreographing the musical, being copy editor for newspaper and participating in a plethora of other clubs and activities, it's safe to say I have a lot on my plate. So, I find that prioritizing what needs to be done the soonest and working from there is extremely helpful.
Obviously, the website has a pretty fast schedule. After an event occurs, the story or photos regarding the event are due the next day so we, as editors-in-chief, have to edit that story or take a look at those photos as soon as possible. While we've struggled with this this, especially during first quarter, I think we've finally found our rhythm in editing and posting web content. Hopefully, we can keep this up to provide even more timely content for the site.
Nora: If I've learned anything this semester, it's that people come in all shapes, sizes and, well, strengths. Adapting to what each staffer needs is a challenge, but it makes all the difference once you see the final result. On both newspaper and yearbook, we have extremely enthusiastic people mixed with some not-so, along with the occasional person who is just confused out of their mind. Although I'd love to have an entire staff of driven and naturally talented writers and photographers, that's just not realistic. Along with Raya and Alison, I had to really step up and adapt to what each person needs to put out great content. If they struggle with writer's block, we'll assign them a well-known, concrete event. If they're still learning around the camera, we spend some extra time to teach them some pointers. We're definitely still learning, but that has been a huge revelation this semester, and I'm glad we're working on it.
Next semester is all about getting better. We've gotten into the swing of things, and now it's game time. In the spring comes regional and state journalism competition, along with the NSPA conference in Seattle, so we have got to be on our A-game when we get back from break. There's a lot of cool content coming up in the next few months, with even more multimedia, and we're excited to share it all with you. The only way forward is up.
(Visited 14 times, 1 visits today)
About the Writers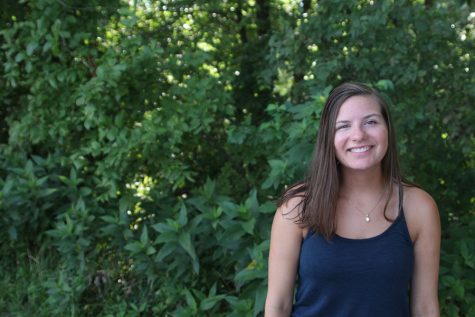 Nora Lucas, JagWire editor-in-chief
Senior Nora Lucas has been on the JagWire staff for three years, this year acting as editor-in-chief. She is also an NHS officer and a flute section leader in the Jaguar marching band. In her free time, Nora enjoys long walks with her corgi, Winnie, and reading political commentary on Twitter, particularly Al Gore. To contact Nora, email her at [email protected] or direct message her on Twitter @noraclucas.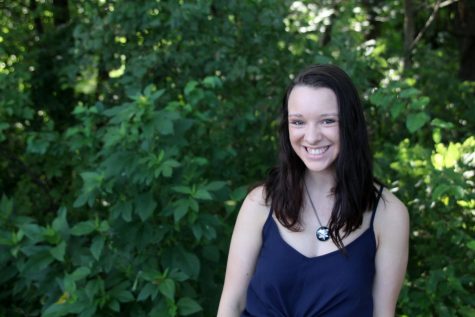 Alison Booth, JagWire editor-in-chief
Senior Alison Booth is undergoing her third year on JagWire staff as an editor-in-chief. Along with newspaper, Alison choreographs the school musicals and is a member of Thespians, a chair for Relay for Life, co-president of the Make-A-Wish club, vice president of the National English Honor Society and participates in Student Ambassadors, Jag Leadership Corps, National Honor Society and National French Honor Society. Outside of school, Alison enjoys...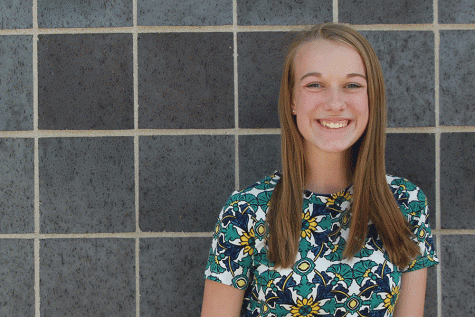 Raya Lehan, Mill Valley News editor-in-chief
This is senior Raya Lehan's third year on the JAG staff. She is a co-editor-in-chief of Mill Valley News Online as well as an academics section editor. Aside from yearbook, Raya is a reporter on MVTV and participates in NHS, SLT, the Thespian Troupe, the bowling team, the fall musical and the spring play. In her free time, Raya enjoys playing the guitar, watching Netflix and hanging out with her family and friends. Her favorite quote is, "Shoot...