KSHAA faces decline in full-time referees
Low youth sportsmanship is a big cause of the lowering numbers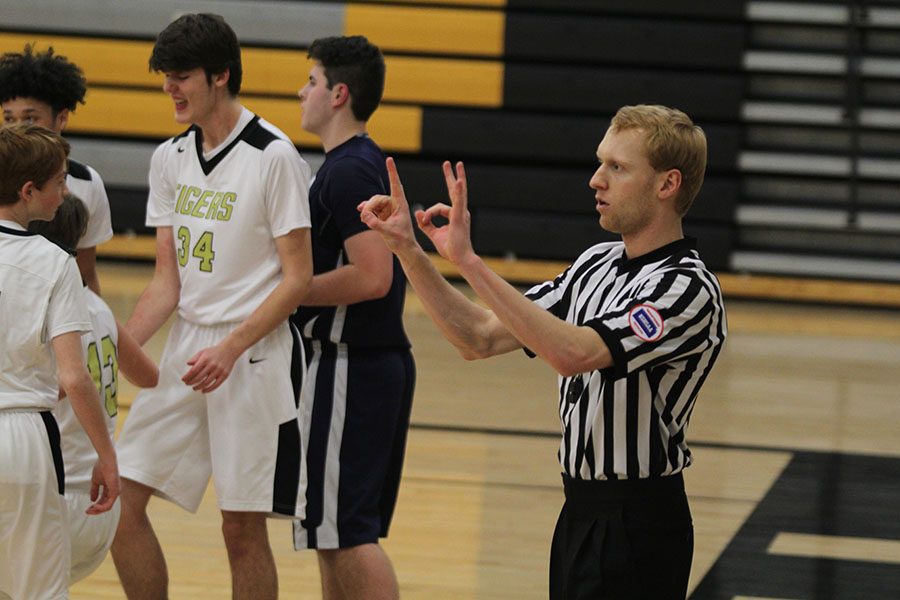 A study conducted by the National Association of Sports Officials showed 53 percent of youth sports officiators have felt unsafe or threatened by spectators and coaches while working a game. This, along with a number of referees reaching retirement age, is causing KSHAA to work to quell the growing shortage of youth sports officiators throughout the state.   
The decline in officials in Kansas can be attributed to fewer young people applying for the position, according to EKL League Commissioner John Dehan.
"There is a decline in our numbers, but what's scarier is the huge decline in those under 30 wanting to become officials," Dehan said via email. "Our average age in the sub varsity level is well into the 50s, with many wanting to retire or cut back the number of games they work."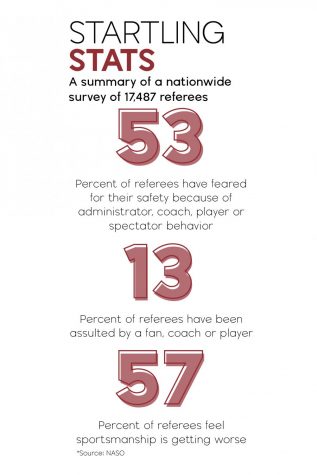 Another contributing factor to the decline in officials is due to a growing number of officials feeling threatened at sporting events. Statistics from the NASO study show 64 percent of officials were forced to eject a spectator due to bad behavior.
For some former officials, such as athletic director Jerald VanRheen, the threat to their personal well-being was enough for him to give up the career.
"The last baseball game I ever umpired was in 1993, and I had a dad and his kid who was a pitcher come after me and my partner in the parking lot, wanting a physical confrontation because their team lost," VanRheen said. "That was the last game I ever umpired."
Likewise, according to Dehan, in recent years spectator sportsmanship in youth sports has declined.
"The sportsmanship at the youth level is awful, thus turning away younger officials who might actually enjoy it, but do not last long enough to find out," Dehan said. "USSF, the governing body for youth soccer in the area, tracks the turn over rate with new officials. They say 85 percent of new officials do not return for the second year … and many of the remaining do not last three years, mainly due to sportsmanship."
VanRheen has hope that more young people will apply to referee in the coming years to counteract this shortage.
"We will show anybody who wants to become an official [how to sign up] because we need them," VanRheen said. "It's hard to play a game without them, which is why one of my fears is showing up [at] gametime and not having any officials."
Despite the decline in young applicants, second year referee Andrew Kremer feels as if he has had the chance to give back to to the sports he grew up playing.
"At this point, there are a lot of older officials that can't work many games, and it's nice to get younger guys back in to the [job] at an early age," Kremer said. "I grew up in the sport, and I just wanted to give back to the kids, and to give back to the game of basketball and baseball and football."
Overall, Dehan thinks that more people should understand why many people choose to officiate.
"I don't work for the fans, coaches or schools, I work for the kids.  To see that smile on a 3rd grader [when they] make their first score, or hit, that senior who is recognized for all those years of hard work on senior night," Dehan said. "Just to talk to the kids and see them smile during competition, makes it worth it."
(Visited 96 times, 1 visits today)
About the Contributors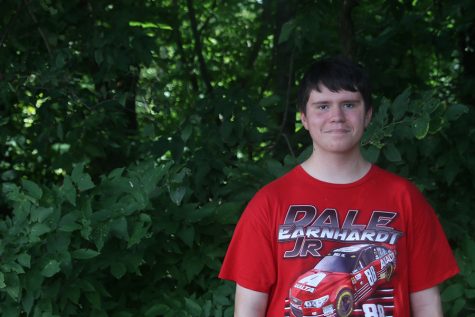 Sam Hanson, JagWire reporter/photographer
This is sophomore Sam Hanson's first year on the JagWire Staff. This year, he is a writer and a reporter. Sam is also involved with the Mill Valley Band, in which he plays the trombone. Sam is also an avid NASCAR fan, so he can be found at the Kansas Speedway anytime during race weekends. He is also very intrigued with parasites and anything pathological.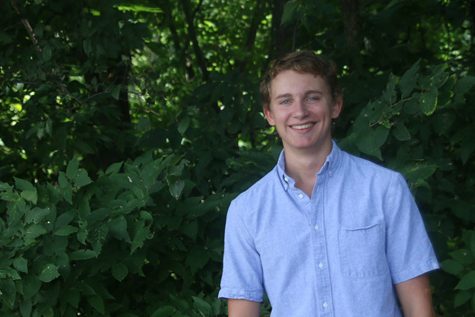 Jakob Twigg, JagWire sports editor
This is senior Jakob Twigg's third  year on the JagWire staff. He is an avid runner and also swims. Twigg is involved with the Student Leadership team, National Honors Society and the band. He loves doing a lot and is excited for the 2018-2019 school year.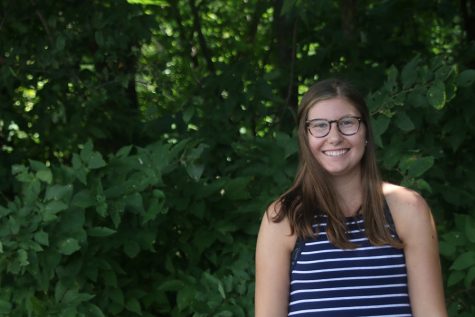 Katya Gillig, Mill Valley News editor-in-chief
This is senior Katya Gillig's third year on the JagWire staff. This year she is one of the Mill Valley News editors-in-chief alongside Elizabeth Joseph and Marah Shulda. Katya is involved in MV Outfitters and Youth for Refugees. Outside of school, she enjoys traveling and spending time with her friends and family.