Journalism department earns 5A state champion title
It's the second in a row and 9th overall state journalism title in school history
For the second year in a row, the journalism department won the Kansas Scholastic Press Association's state journalism title. The team earned 63 points, outpacing Salina Central which had 50 points. It is the department's second consecutive title and the 9th overall in 20 years.
The team won state titles in two categories: senior Ben Wieland won his second consecutive state sports writing title and the team of Wieland, seniors Steven Curto, Emily Hookstra and Emily Feuerborn and junior Quinn Franken won the title in multimedia story telling.
Senior Tatum Elliott , in her third state contest, earned three second place finishes and a third place finish in newspaper design categories. She led the team by earning 19 points, the most of any student in the 5A/6A competition.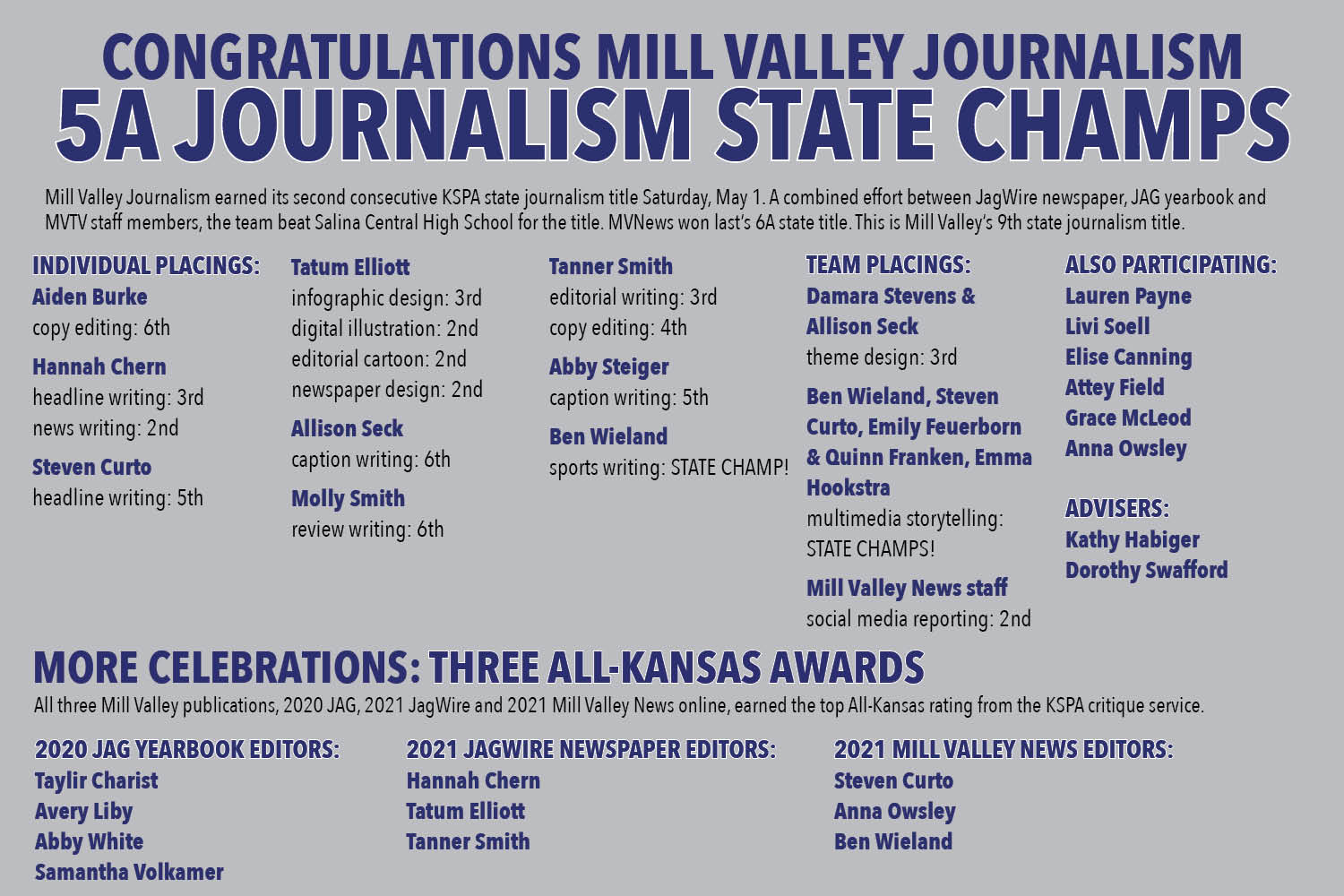 "Winning state is a huge honor because I know that there are a lot of amazing journalism programs in Kansas. Knowing we were able to out-compete everyone makes me feel very proud," Elliott said. "I put a lot of work into my submissions, and I always want everyone to do well."
Senior Hannah Chern, who placed second in news writing and third in headline writing and design, explains specifics about how the competition functioned.
"The competition was all online. There are two categories: visual and written," Chern said. "Digital events are open for about a month while written events are open for about two to three days. Then everything was due online at the same time."
Elliott further explains the point system. 
"If you get first place, you receive 6 points, second place is 5 points, third is 4, fourth is 3, fifth is 2, and sixth is 1 point. The highest score you can get is 6 points," Elliott said.
Chern is also excited about the journalism department winning the state title for the second consecutive time.
"Obviously, I am really excited about us winning the state title for the second time in a row. Not only does it showcase all of the wonderful and talented people we have in this department, but it is nice knowing that our work and skills that people appreciate," Chern said. "As a senior and all that has been awry this year, I feel that winning the state title with this team means a lot."
Elliott, as a senior, hopes that future graduating classes will help carry on the state journalism legacy in years to come.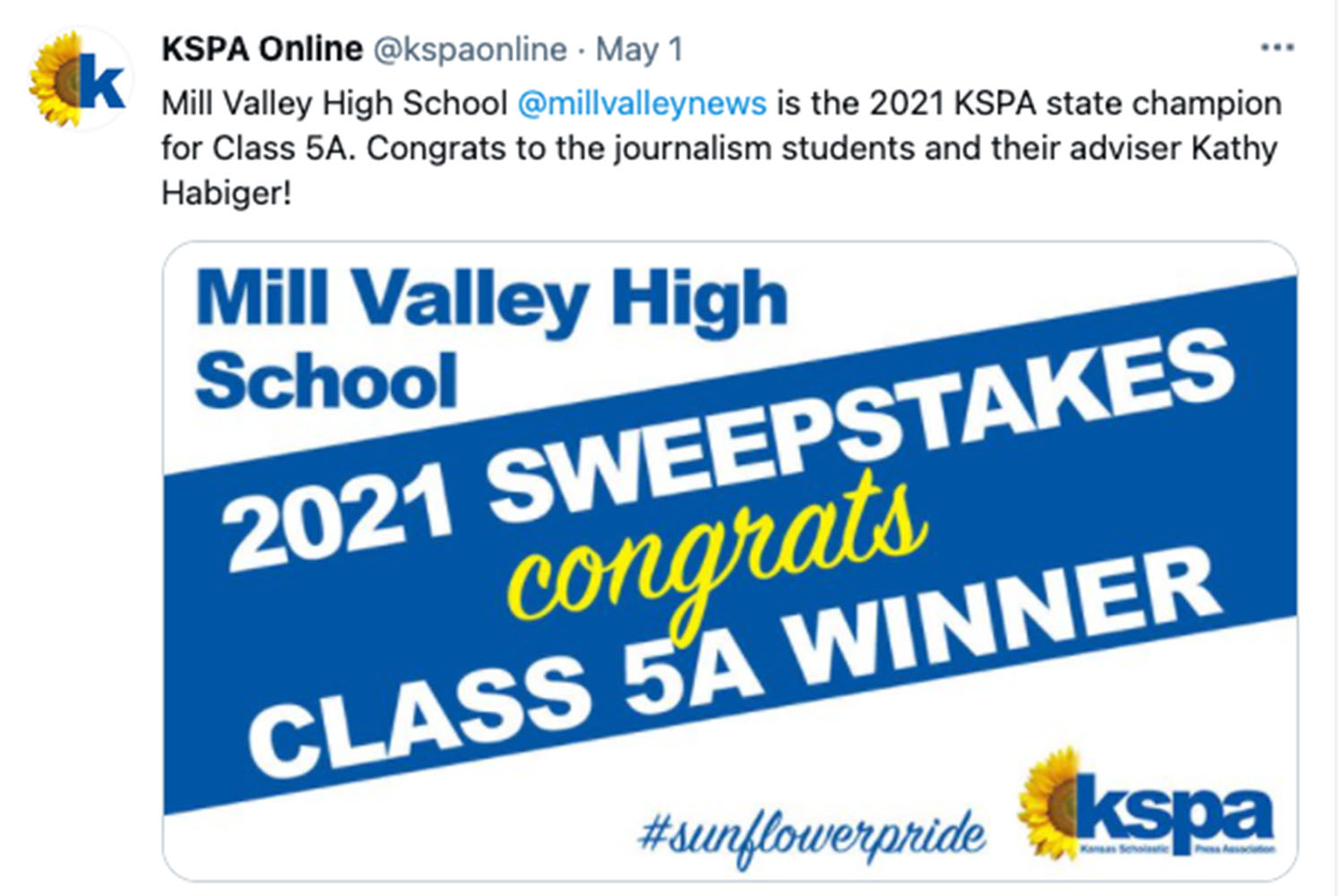 "I hope that the class of 2022 will be able to carry on our legacy and bring home our third state title in a row, even though I won't be able to participate after I graduate this year," Elliott said.
Chern is proud to be a part of the journalism department and enjoys being with the team.
"Winning the state title as part of this wonderful team makes me proud to be a part of MV Journalism," Chern said. "I don't think a lot of people realize that the journalism department in Mill Valley is really wonderful. To me personally, like I said above, it truly is a sort of acknowledgment of the variety of talented people that are involved with journalism at MV."
(Visited 200 times, 1 visits today)