JagWire reviews local Kansas City clothing stores
JagWire news editor Sam Lopez rates three local clothing stores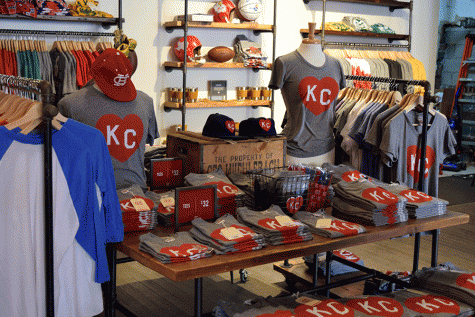 By Jena Smith
Representing Kansas City as the leader of Kansas City clothing, Charlie Hustle is your go-to place for your classic Kansas City wear.
For those who don't know, Charlie Hustle has a store down on the plaza. It's practically hidden and it's actually pretty easy to miss if you're not looking for it. It has a really personal feel to it, possibly because everything in there is about Kansas City.
As always, they've got your baseball tees, t-shirts, and hats showing off their iconic Kansas City Heart design.
However, the plaza store is only a pop-up store. So you're not going to be able to find everything that they offer. If you're looking for a wider variety of merchandise, such as college clothing, you will want to do some extra searching on their website.
Charlie Hustle provides the natives of Kansas City with a great and unique style of clothing to represent and show off their love for the city.
---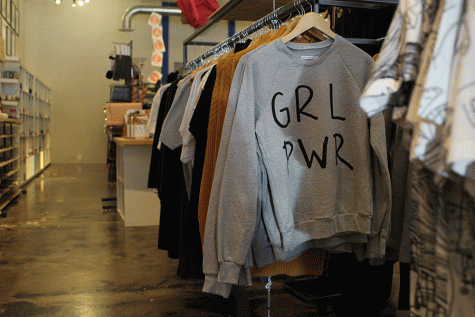 By Karissa Schmidt
A Midwestern hipster's dream is probably the term that I would use to describe Raygun, whose motto is "The Greatest Store in the Universe." As a Kansas City lover, and native Midwesterner, it's hard to argue that Raygun isn't the greatest store in the universe.
Raygun lies just on the outskirts of the Crossroads and depending on when you go, parking may or may not be an issue due to the popularity of Crossroads on the weekends.
While they do sell water bottles, sunglasses and other little items like jewelry, etc., there are two defining characteristics of this store: the Midwestern pride and the inappropriate humor.
Yes, Charlie Hustle is the kingpin of Kansas City clothing, but just give Raygun a shot. Their t-shirt mottos include "KC: BLVD, BBQ, BASEBALL," and, although censored, "S*** just got Royal," a personal favorite of mine. Although most of their merchandise is made up of graphic t-shirts, they do provide some really cool sweatshirts representing Kansas City pride.
Secondly, their humor is very geared toward teenagers and those who aren't afraid to wear something that will catch the eye. None of their actual designs are inappropriate, though; it's just the little quips that provide some humor in order to make their store unique.
They play up the stereotypes of the Midwest, creating a sense of humility with shirts like, "Don't meth with Missouri," or, "Let's exceed your already low expectations." These are two pretty tame shirts that I enjoyed. One I found inspirational was, "This is my cancer fighting shirt."
If any of this spikes your curiosity, I highly suggest making a visit.
---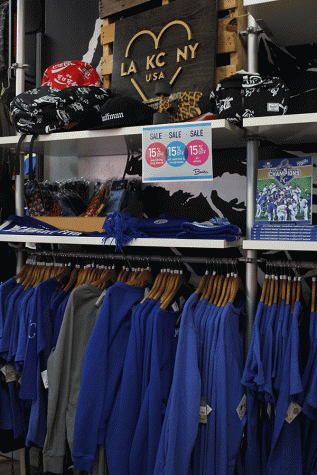 By Karissa Schmidt
Located in Westport, The Bunker is pretty similar to Raygun's style of clothing, minus the flashiness.
If you're looking for a local clothing store that actually feels like a clothing store more than a theme shop, then The Bunker is definitely the place you want to visit. Their employees were incredibly nice and gave out free drinks while I was there doing my review, under the condition that I call them, "The best store in Kansas City."
Strictly speaking, I found it a lot easier to legitimately shop in The Bunker more than any of the other stores I visited. While they do provide plenty of Kansas City based items, they also have seasonal clothing options. Their rotation of clothes throughout the year keeps you coming back for more just to see what's new.
(Visited 247 times, 1 visits today)