JagPRIDE begins stress free seminars with ballroom dancing
To promote healthy habits, jagPRIDE introduces activities, helping students alleviate stress
As a part of jagPRIDE's new stress free seminars, the club put on a ballroom dancing class during seminar on Thursday, April 7 for students wanting to learn about ballroom dancing or simply to have fun.
"jagPRIDE is trying to recreate our image into promoting positive physical and mental health so we decided to do stress free seminars," jagPRIDE president Annie Dillon said. "It's a time for people to come and let off steam during the school day and just have fun with their friends."
The large turnout of students meant jagPRIDE's first stress free seminar was a success.
"I think it was really cool to see how many people actually came and had a lot of fun," Dillon said. "I mean people were laughing and dancing all over the place."
Setting up the dance class required some work from jagPRIDE though.
"Organizing it was the hardest part. We just had to find a teacher who was going to come and teach," Dillon said. "We had to find the materials like the microphone and stuff like that."
While students' first intentions may have been to skip seminar, some, such as sophomore Caroline Gambill, found it intriguing as well.
"I chose to come because I wanted to leave seminar and because it seemed fun and interesting," Gambill said. "So I decided to take up the opportunity."
The students who participated learned moves such as a triple step, rock step, and turns, as well as other dance styles.
For example, Gambill was able to learn about swing dancing.
"My favorite part of ballroom was the swing," Gambill said. "I really liked it because it was fast paced."
The end goal for jagPRIDE is to provide a period during the school day for students to relieve some stress.
"[We're doing this] to give people something fun to do," Dillon said. "We just want people see that it doesn't have to be all stressful during the school day. There can be fun things too."
(Visited 12 times, 1 visits today)
About the Contributors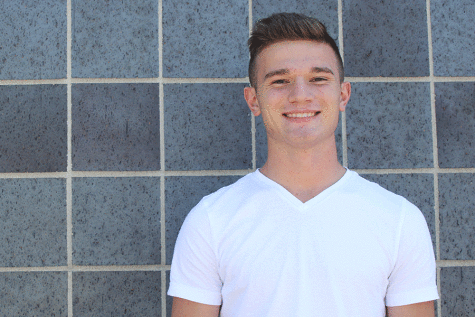 Sam Lopez, JagWire news editor
Junior Sam Lopez is in his 2.5th year on the JagWire staff. He was the sports editor his sophomore year and is now the news editor. His interests include soccer, snowboarding, scuba diving, travelling and, above all else, playing guitar. He likes to spend his weekends in downtown Kansas City searching for new restaurants or walking around with his friends. Lopez is incredibly excited for his 2.5th year on the JagWire and hopes to accomplish a lot...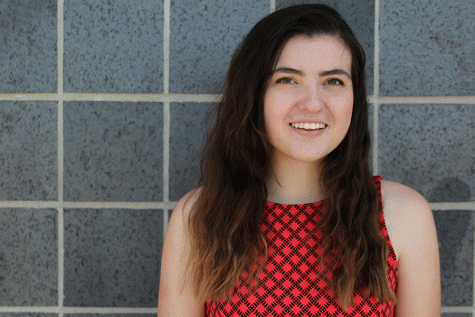 Madison Ferguson, JagWire editor-in-chief
This is senior Madison Ferguson's third year on the JagWire staff. This year she is a JagWire co-editor-in-chief and a photographer. When Madison is not in the journalism room, she spends her time running NAHS as a second year president. She also spends a great deal of time creating sets for the drama department, as well as performing in the school plays and musicals.