This profile is part of a year-long series called "I Am Mill Valley" that will showcase the talents, interests and achievements of the students and staff at Mill Valley.
In August, senior Olivia Kerstetter made her individual debut in the 2023 CrossFit Games against ages 18-35. During these games, she was the youngest competitor at age 17 and placed 16th in the world. Her results also earned her the 2023 Rookie of the Year award.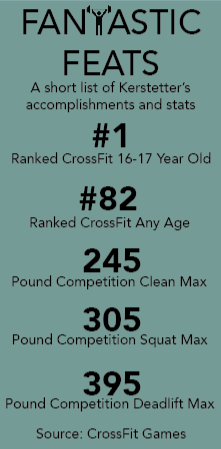 Olivia previously competed in the CrossFit Games teenage division where she earned the title "Fittest Teen on Earth" twice. The CrossFit Games include various types of fitness including swimming, weight lifting, cardio and gymnastics.
Being surrounded by an athletic family, Olivia began her fitness journey at a young age.
"Whenever I was little, I used to go to the gym with my dad all the time and I wasn't ever old enough to actually compete," Olivia said. "I would just swing on the bars and do stuff while he worked out and then once I was old enough, I started doing kids classes."
Russell Kerstetter, Olivia's dad, has also done CrossFit for 10 years. He explains how he has watched Olivia grow since she started CrossFit.
"She started at 9 years of age," Russell said.  "It's been great to watch her get stronger and work on weaknesses over the years.  She puts in a lot of hard work and takes dedication with her nutrition. As a parent in any sport you get nervous and cheer her on.  She is very dedicated and works hard daily. "
Jacob Heppner, a CrossFit Games veteran, met Olivia in 2015 when they started to train together. They now regularly train at Heppner's home gym called "The Barn". Heppner believes that Olivia's drive and motivation is what sets her apart from other teenagers.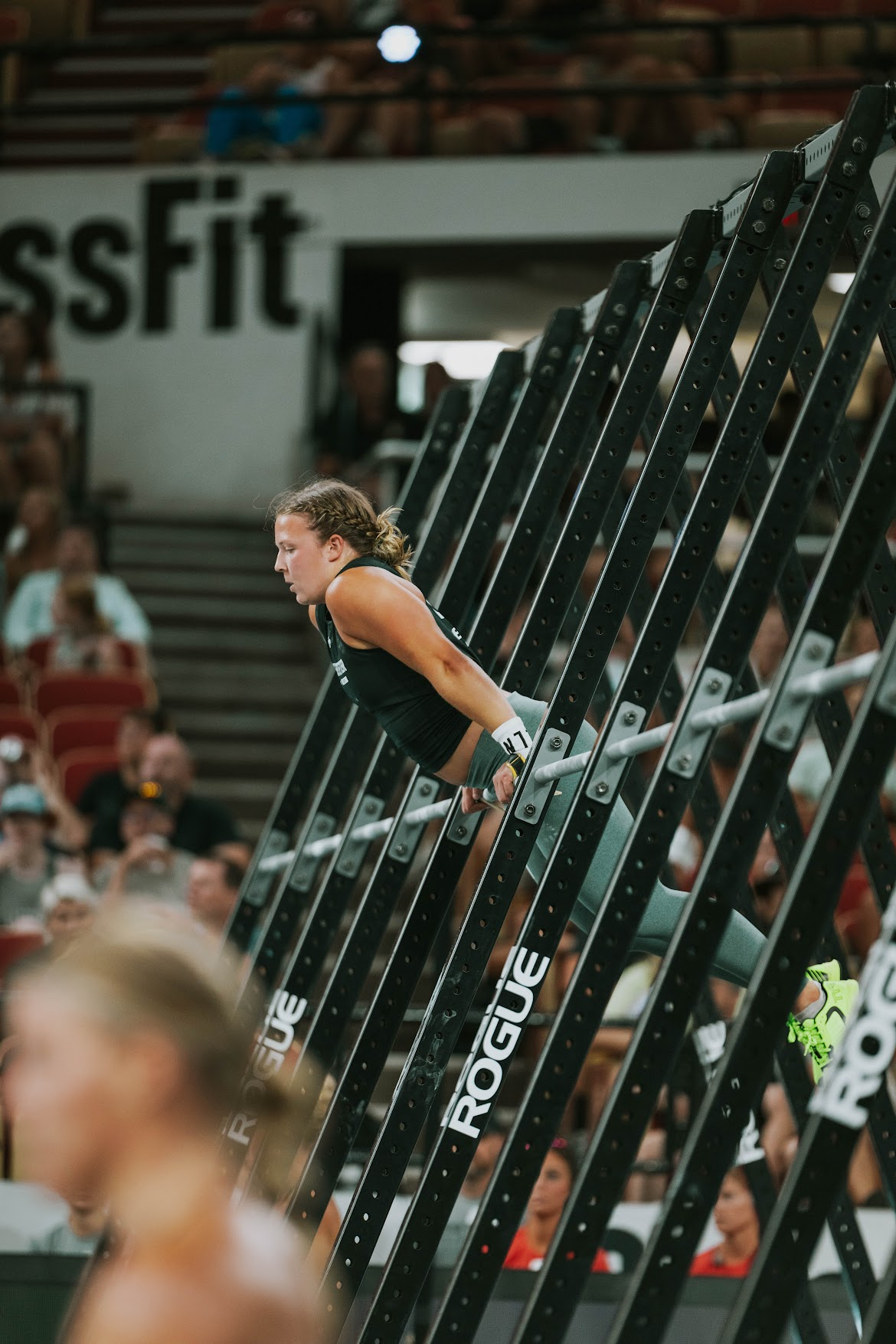 "Come summertime, most teenagers aren't going to want to spend time and go work out two or three times a day," Heppner said. "That's what she's done for many, many years and why she has the success she has had. "
The CrossFit Games span over the course of multiple days with each day containing multiple events. According to Olivia, maintaining a positive mindset is important for success during her competitions.
"You just have to easily adapt and change your mindset and just always stay positive," Olivia said. "There's a lot of difficult things that can happen but you just have to stay positive."
Olivia's work ethic and results in the CrossFit games have made her family proud.
[Olivia] winning the 14-15 and 16-17 teenage division was a very proud moment," Russell said. "Then as a 17 year old this year she qualified as an elite individual and was 16th in the world.  That was a pretty amazing week of competition."
Olivia continues to train rigorously during the school year, working out five days a week with each session lasting a couple hours. She believes her training always pays off when it comes time to compete.
"I like how fun it is and how rewarding it is to work so hard all year and then being able to compete and show everyone else what you do," Olivia said. "I also like inspiring people and setting an example."
(Visited 67 times, 1 visits today)