Golf team places third at Spring Hill Invitational
The boys golf team placed third at the Spring Hill Invitational on Thursday, April 19.
Freshman Jack Casburn finished in third place individually after shooting a 78 at the Sycamore Ridge Golf Course.
"Jack did really good," freshman Ben Hadden said. "As a team, we are doing really good this year compared to last year. We've dropped about 50 team shots and we've had a couple players that have dropped 20 off their scores."
Hadden, who also played in the tournament, enjoyed the course but thought the day was challenging overall.
"It was really windy; I couldn't really control [the ball]," Hadden said. "This course was a lot better than the other tournaments we've been at…but the greens were really fast and I couldn't make a putt."
Looking at the team's success, Hadden says the team needs to focus on continuing their good performances.
"Right now we're working on consistency," Hadden said. "Just being able to keep it under control for all 18 holes."
(Visited 12 times, 1 visits today)
About the Writer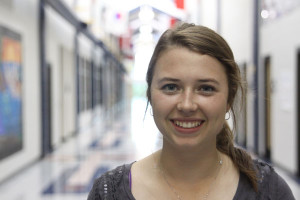 Hanna Torline, editor-in-chief
This is Hanna Torline's third year as a member of the JagWire staff. As a senior, she is involved in journalism, jagPRIDE, NHS, StuCo, Club 121, student leadership team, debate, girls golf and student ambassadors. Her favorite quote is from Mark Twain: "The difference between the right word and the almost right word is the difference between lightning and a lightning bug."