Girls volleyball goes 1-1 in triangular at St. Thomas Aquinas
The team defeated Bishop Miege but fell to St. Thomas Aquinas in the triangular Tuesday, Oct. 15
The girls volleyball team competed in a triangular at St. Thomas Aquinas against Aquinas and Bishop Miege on Tuesday, Oct. 15. The team beat Miege in the first match, winning the first two sets, but lost to Aquinas in a close second match, losing the first two sets.
End of the second set: Jaguar Volleyball beats Miege 25-18, winning the match.

— Mill Valley News (@millvalleynews) October 16, 2019
Although the team could not pull out a win against Aquinas, junior Molly Carr thought that the team fought hard and played their best.
"I think tonight we didn't really struggle with anything," Carr said. "Tonight was probably one of our best playing nights we've had all season."
Sophomore Taylor Roberts, on the other hand, thought the team had small things they could have improved on in the second match.
"The first game we played aggressive. The second game… our serving wasn't as aggressive and neither was our blocking or hitting," said Roberts.
Both Roberts and Carr thought the the team's success was due to their great teamwork.
"Tonight I thought our biggest strength was that we all worked together," said Carr. "We were able to compete well because everyone was doing their jobs at the best of their abilities."
Carr believes the team has improved over the course of the season and is ready for substate. 
"Other than a few [games] we should have won, I'm very proud of how our season is going so far. We are fifth in 6A with only a few games left, which puts us at a pretty good position for substate," Carr said. "Overall, I'm very proud of how hard we've worked to make ourselves better this year."
Come out to support the girls volleyball team at their last regular season home game on Tuesday Oct. 22 against Gardner.
(Visited 248 times, 1 visits today)
About the Contributors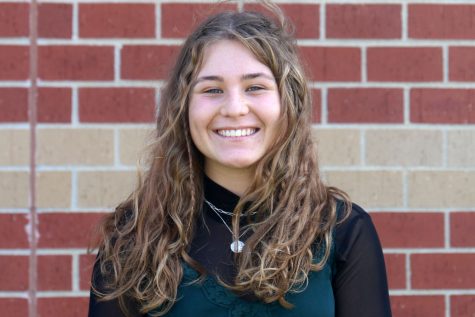 Quinn Franken, JagWire assistant editor
This is junior Quinn Franken's second year on the JagWire staff. This year she will be taking on the position of assistant editor. When not in school, Quinn is most likely taking a nap or working. She loves loud music, space and her friends.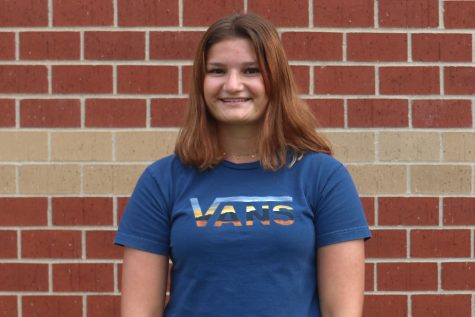 Jordan Prestia, JagWire reporter/photographer
This is junior Jordan Prestia's second year on the JagWire staff. She will be undertaking the positions of photographer and designer. Outside of journalism, Jordan can be found working, playing with her hedgehog or listening to music.