Girls soccer season begins with a 1-0 win over Olathe West
The Jaguars defeated Olathe West 1-0 on Thursday, March 21 at home
Anna Owsley, Mill Valley News editor-in-chief
March 24, 2019
The Jaguars kicked off their season with a 1-0 win against Olathe West on Thursday, March 21. Head coach Arlan Vomhof attributes the long struggle for offensive dominance to "first game jitters, not working hard enough" and "getting knocked around" before the Jaguars turned the game around in the second period.
"Second half, we really came out and fought a lot better," Vomhof said. "We were a little bit more at ease. We started putting passes together, and started playing together. We started hitting back."
Junior midfielder Ella Shurley agrees with this evaluation and saw the team improve after correcting these issues.
"There were some nerves throughout the first half. We definitely got those kinks out [in the second half]," Shurley said. "We finally figured out how to connect with each other and pressure together and finally work as a team instead of worrying about our individual performance."
Another key factor in the game's slow start was identified as Olathe West's passing patterns and the Jaguars' difficulties in overcoming them, according to sophomore midfielder Peyton Wagoner. However, the Jags' intensified speed and strategic passing in the second half proved to be successful.
Vomhof describes the winning goal, scored by Wagoner with just three minutes left in the game.
"We received it in the middle. Ella [Shurley] made a run, and they passed it out to her. I think they thought she was offsides, but she wasn't," Vomhof said. "She received a really good ball and got it across to Peyton [Wagoner], and Peyton finished it."
While Vomhof recognises the talent of this year's players, he believes that the young team still needs to grow and transition into their full potential.
"We are a very young team. We lost a lot of seniors last year which left us with some big shoes to fill, and we've got girls who are filling them and will fill them, but we have a lot of sophomores on this varsity," Vomhof said. "It's a big transition from JV to varsity because now you are playing against 18 year olds."
Vomhof hopes the sophomores will use the confidence gained by this game to continue developing as varsity players.
"I think [the team needs] the confidence of knowing that they can play against those girls and I think today really showed them that they could," Vomhof said. "They also experienced how much faster varsity is than JV, so their speed of play has to improve and hopefully it will."
(Visited 128 times, 1 visits today)
About the Contributors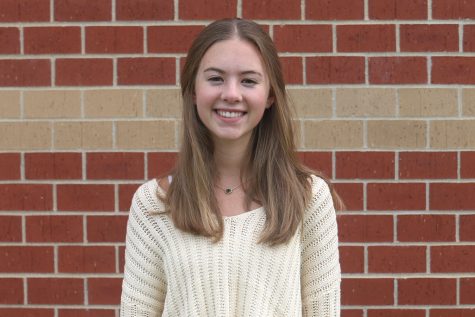 Anna Owsley, Mill Valley News editor-in-chief
This is senior Anna Owsley's third year on the JagWire staff. She is thrilled for her second year as Mill Valley News editor-in-chief and is undertaking the position of assistant editor for the newspaper. When Anna isn't busy with journalism duties, she can be found working, volunteering for NHS or multitasking homework and her current Netflix show. Additionally, she loves reading, watching movies, getting coffee with friends and traveling.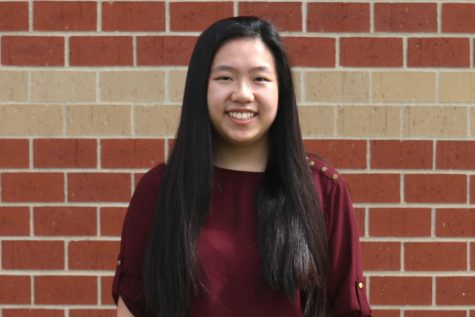 Hannah Chern, JagWire editor-in-chief
This year is senior Hannah Chern's third year as part of the JagWire newspaper staff and second year as one of the editors-in-chief. In addition to leading and working on the JagWire, Hannah serves as an NHS officer and participates in Science Olympiad where she expresses her love for science. Outside of school, Hannah finds herself spending her free time endeavoring the world of crochet, watching YouTube tutorial videos, reading books and discovering...