Girls basketball emerges victorious against Shawnee Mission South
The Jaguars defeated the Raiders 56-43 on Friday, Jan. 22
Nora Lucas, JagWire editor-in-chief
January 24, 2016
Girls basketball won against the Shawnee Mission South Raiders 56-43 on Friday, Jan. 22, at home.
Before the game, team members expected ferocious opposition.
"We knew that they were gonna be a tough team," freshman Claire Kaifes said. "So, we had it in our minds that we had to be tougher."
At the end of the first quarter, the score was 15-12, Raiders. This encouraged the team to play harder during a close start to the game.
"[During the] first quarter, we allowed 15 points," Kaifes said. "That's a little too much for us, but after that we really bounced back and did well."
Kaifes scored a 3-pointer early in the second quarter, pulling the Jaguars ahead. At halftime, the score was 27-22 Jaguars.
Once the team got ahead, it took advantage of the lead and worked harder during the second half.
"We knew they had some speed," sophomore Adde Hinkle said. "We had to keep them in front of us and play hard and together. And, for the most part, we did."
At the end of third quarter, the score was 33-32, Jaguars, due to a couple of late shots by the Raiders.
The pep band gave the team additional support when it left the stands during the third quarter to cheer with the student section.
"We've never had a student section like that before," Kaifes said. "It was lit."
With extra energy, the game ended 56-43, Jaguars.
"We stuck with it, kept playing tough and pushing through," Hinkle said.
In order to prepare for next week, Hinkle said dedication is most important.
"We just have to come to practice every day, focus to get better and play to the best of our ability," Hinkle said.
The Jaguars will play in the El Dorado tournament next Thursday, Jan. 28, and Friday, Jan. 29.
(Visited 35 times, 1 visits today)
About the Contributors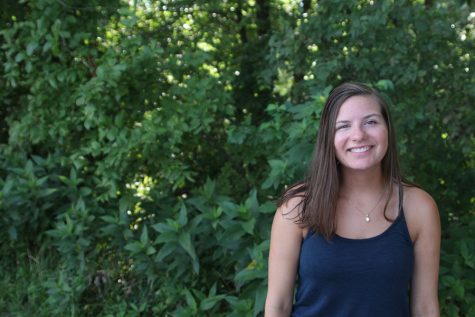 Nora Lucas, JagWire editor-in-chief
Senior Nora Lucas has been on the JagWire staff for three years, this year acting as editor-in-chief. She is also an NHS officer and a flute section leader in the Jaguar marching band. In her free time, Nora enjoys long walks with her corgi, Winnie, and reading political commentary on Twitter, particularly Al Gore. To contact Nora, email her at [email protected] or direct message her on Twitter @noraclucas.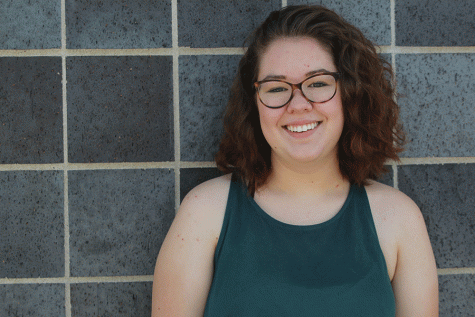 Margaret Mellott, JagWire editor-in-chief
This is senior Margaret Mellott's third year on the JagWire staff. This year she is co-editor-in-chief of the JagWire. Outside of newspaper, Margaret is involved in girls basketball as a manager. In her free time, Margaret enjoys designing, history and reading. It is Margaret's hope to put out great web content as well as a phenomenal paper.
Claire Boone, JagWire managing editor
This is senior Claire Boone's third and final year on the JagWire staff. This year she became the JagWire's managing editor. Outside of journalism, Claire is part of the track and field team, and will be starting her final season this year. When it comes to activities outside of school, she spends lots of her time at church or at work as a waitress, where she loves to see the bright faces of her customers early in the morning. She also is extremely...