Girls basketball defeats Sion 44-40 on senior night
The girls defeated Notre Dame de Sion 44-40 Tuesday, Feb. 26 on senior night, Abby White playing as the only senior on the team
The girls basketball team won against Notre Dame de Sion 44-40, holding their lead throughout the entire game Tuesday, Feb. 26.
Being the only senior on the girls' basketball team has caused senior Abby White to feel out of place for some of the season, but the lower classmen quickly grew on her. 
"It's been really weird," White said. "I really haven't had anybody to talk to about being a senior but the younger teammates have really made me feel special, and it's just been a great season."
The community White was part of throughout her four years of basketball kept her going and wanting to continue playing the sport.
"It's no secret that I'm not the best basketball player, but I've continued playing because of the coaches and teammates. I really love the environment and how it's like a family there," White said. "All of us just come together and work for a common goal, which is really fun."
According to White, she isn't the best player on the team, but she tries hard to be a role model for her team.
"I'm not really someone that scores a lot of points, but I definitely try my best to bring up the team and be the best leader I can as the only senior. I feel that component makes my season successful," White said.
There are both advantages and disadvantages to being the only senior on the team, according to White.
"Being the only senior, you don't really have someone to connect with, but then quickly, I realized that there were a lot of advantages to being the only senior on the team," White said. "I got to connect with the girls in a different way as being an older leader and having to represent the team. 
The season might not have been the most successful season, as the team ended with a 5-14 record, but the players came together and had memorable moments.
"We haven't had that much of a successful season," White said. "But all the memories we've made together like our Eldorado trip and all the practices that we're constantly joking around in has been something I'll remember far past high school."
(Visited 126 times, 1 visits today)
About the Contributors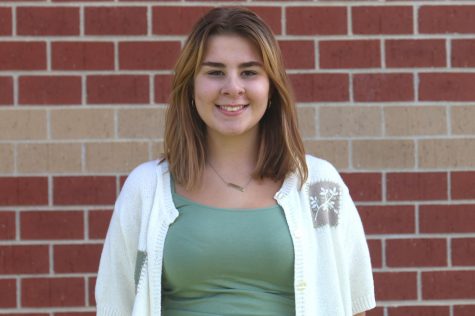 Elise Canning, JAG reporter/photographer
This is junior Elise Canning's second year on the JAG yearbook staff. She will continue to be a writer on staff and a designer for the yearbook. Elise is also involved in StuCo, where she is the student body secretary, and English NHS. When she isn't in school you can find her buying far too many plants, thrifting and antiquing with her friends or at one of the many coffee shops around.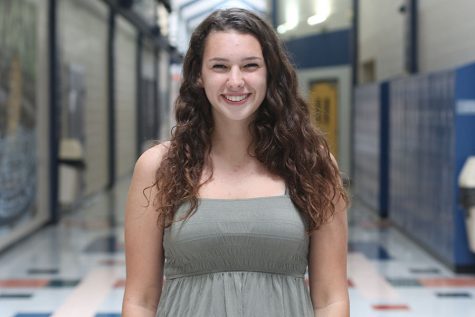 Avery Liby, JAG editor in chief
This is senior Avery Liby's third year on the JAG yearbook staff. This year she is taking on the position of editor-in-chief alongside seniors Sammie Volkamer, Taylir Charest and Abby White. Other than yearbook Avery is a member of the Psychology Club, MV Outfitters, In the News and NHS. Outside of school Avery enjoys watching The Office, taking her dog Louie to the dog park, eating QuikTrip ice and religiously updating her Spotify playlists.