Girls basketball defeats BVSW in first round of substate
The Lady Jags advance to the substate chamionship game after beating BVSW 62-39 at home
The girls basketball team won its first game of regionals against Blue Valley Southwest 62-39 at home on Wednesday, March 1.
In order to support her teammates, sophomore Trinity Knapp, who finished the game with four points, came into the game with a positive mindset.
"We encouraged each other before and during the game," Knapp said. "We knew we had to go out there and work our hardest."
By anticipating the actions of the opponent, senior Courtney Carlson, who finished the game with six points, helped the team use their strengths to their advantage.
"We knew they were going to be in our face pressuring and we are much taller so we looked to throw [the ball] inside more," Carlson said. "It also helped us get open outside shots when we utilized our posts."
This season coach Drew Walters took over the position of head coach. Carlson attributed their success to the way he changed the team's speed of the game.
"Walters wants us to push [the ball] more and practices are way more upbeat," Carlson said. "With Walters, everything is quick and it's what we need."
According to Knapp, the team's success resulted from consistently making baskets.
"I think we shot really well," Knapp said. "Our three-pointers were really on point tonight."
As a team captain, Carlson took on the responsibility of keeping the team focused and working together during the game.
"I've been captain the past two years but this year I definitely stepped up," Carlson said. "I've taken on more of a communication role and I also try to pull the girls together and keep our heads up."
Knapp felt like BVSW caused challenges for the team by setting numerous screens to give their players a way to escape the Lady Jag's defenders.
"[BVSW] set a lot of screens on the posts and some of the posts had to guard three point shooters so they made three pointers off of that," Knapp said.
After winning the game, Carlson felt like the team could carry their performance through the remainder of the season.
"This was a great win and provides a lot of momentum going into Friday which we need because it is going to be a tough game," Carlson said.
The team will compete next on Friday, March 3 at Aquinas in the Substate Championship.
(Visited 30 times, 1 visits today)
About the Contributors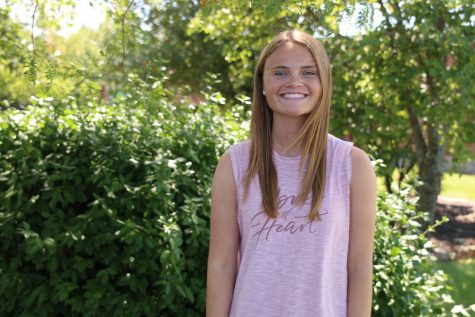 Sydney Parker, JAG copy/managing editor
This is senior Sydney Parker's third year on the JAG yearbook staff. This year she is both copy and managing editor. Sydney is also involved in ambassadors, NHS, Spanish NHS, band and softball. Her hobbies include watching old movies and spending time with her dog.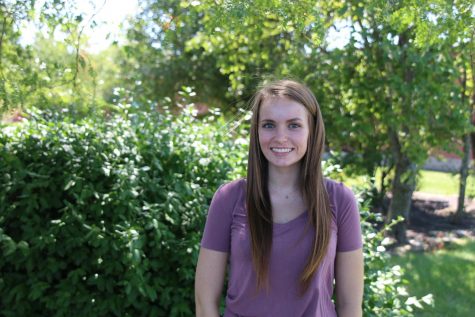 Kaitlyn Buisch, JAG editor-in-chief
Senior Kaitlyn Buisch is taking on her third and final year on the JAG yearbook staff as a photographer and is one of three editor-in-chiefs this year. Kaitlyn is very passionate about Mill Valley, she participates in the Women's Treble Choir and is also a varsity wrestling manager. Outside of school, you can catch her lying in bed for an unhealthy amount of time while watching Netflix, hanging out with her pals or working at your local Pizza Shoppe.