Garder Edgerton defeats boys soccer team 4-2
The boys soccer team struggled to communicate on Saturday, Sept. 6 during their game against Gardner Edgerton.
The boys soccer team lost 4-2 to Gardner Edgerton on Saturday, Sept. 6.
Players, including junior midfielder Dalton Sieperda, were very disappointed after the game.
"I was a little frustrated at times because obviously it was not our best game, but we still kept going, [the game] just didn't come out with a win," Sieperda said.
Senior midfielder Teddy Gillespie agreed, saying the team had trouble connecting during the game.
"We just didn't play as a team and we weren't connecting our passes, especially in the first half, we weren't really communicating very well," Gillespie said. "After halftime it got a lot better, we scored [two] goals and got our heads back up, but in the end it was a game we should have won."
Even with the loss, the team still found ways to improve the game morale with Gillespie's assist and sophomore forward Sam Lopez and Sieperda's goals.
"[The most uplifting moment was] Sam Lopez's goal," Gillespie said. "It was a pass from me across the face of the goal and Sam jumped up in between two defenders and headed it in."
In the end all the team could do was accept the loss and prepare for the next game against Turner on Thursday, Sept. 11. According to Sieperda, assistant coach Joe Waldron shared his disappointment along with encouragement after the conclusion of the game.
"Our head coach was gone, but our assistant coach [was at the game]," Sieperda said. "[He] was upset with us because he knew we weren't doing the best we could have done. We were all upset with ourselves but he just told us to keep our heads up and get the next one."
(Visited 24 times, 1 visits today)
About the Writer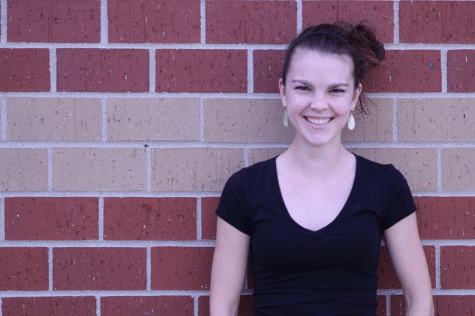 Cassi Benson, JAG reporter
Cassi is in her third year on the yearbook staff for her senior year. She is involved in cross country, track, jagPRIDE and NHS. She is  dedicated to the organizations she is apart of and loves writing for the school yearbook.