'Fine Line' is an impressive second solo release from Harry Styles
Former member of One Direction released a well-thought-out and distinct second album Friday, Dec. 13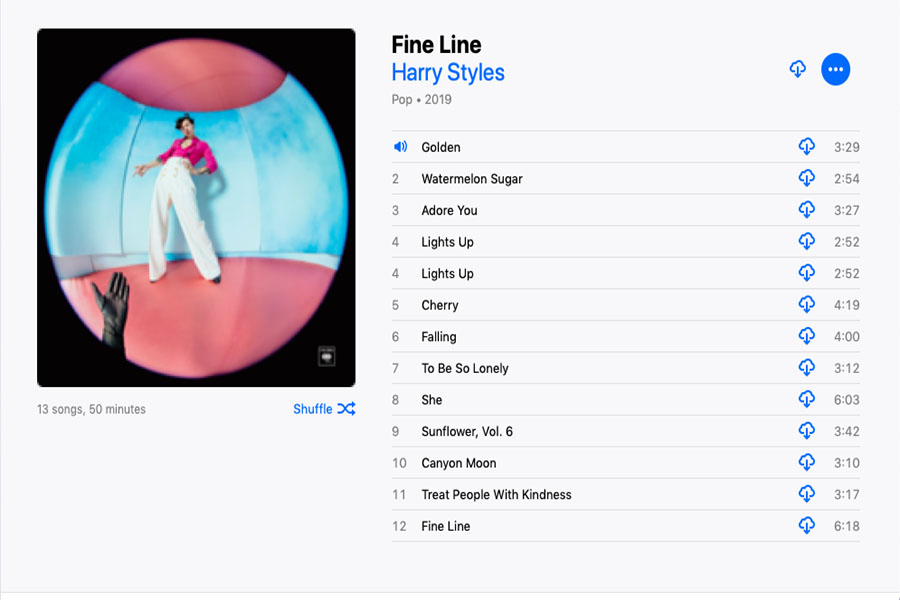 Just over two months after the surprise release of his single 'Lights Up,' pop-rock singer Harry Styles released his sophomore album 'Fine Line' Friday, Dec. 13. I have had this album on repeat ever since it dropped.
One of the main things that sticks out to me is how many different instruments he uses. It is so complex. The amount of thought he put into this album is obvious. It is full of emotion and really tells a story when you listen to it from track one to track 12.
The album has a lighthearted opening track, followed by his three strong singles. 'Adore You' is my favorite out of his three singles off of the album. He then put two pretty sad songs full of heartbreak next to each other. One of these songs is 'Cherry' and features a voicemail in French from his ex-girlfriend at the end of the song. 'Falling' has a really raw sound that follows 'Cherry.' He is blatantly honest about his past relationship and himself in it.
In the last half of the album, 'To Be So Lonely' and 'Canyon Moon' are two of my favorites. 'To Be So Lonely' is so groovy and intriguing. In 'Canyon Moon,' Styles' voice sounds like he's telling a story around the campfire. It's something I imagine listening to in the car on a bright sunny day on a road trip during springtime.
'She' reminds me specifically of 'Strawberry Fields' by the Beatles. It has a psychedelic sound. It also features a two minute guitar solo at the end of the song. He closes the album with 'Fine Line,' an eerie sounding, six-minute song full of piano and the acoustic guitar, which really highlights his falsetto.
Each song has its own sound, but they all come together to create one cohesive album. He really stepped up from his self-titled album where all of the songs don't quite go together, but pulled it off because of his amazing vocals. This album has a distinct sound.
His music is so different and he really thought out of the box for each song. He does little things that other artists would never think of that elevates his music. This is the album that really differentiates him from his past work in One Direction. This is definitely a 'must listen to' album.
Tracklist
'Golden'
'Watermelon Sugar'
'Adore You'
'Lights Up'
'Cherry'
'Falling'
'To Be So Lonely'
'She'
'Sunflower, Vol. 6'
'Canyon Moon'
'Treat People With Kindness'
'Fine Line'
(Visited 396 times, 1 visits today)
About the Contributor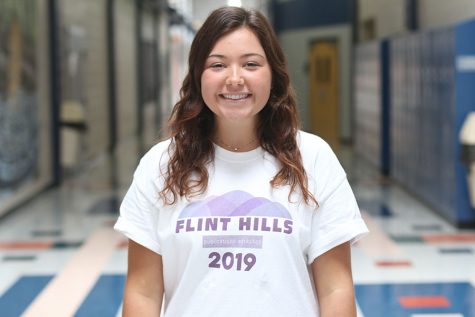 Taylir Charest, JAG editor in chief
This is senior Taylir Charest's third year on the JAG yearbook staff. This year she will be taking on the position of editor-in-chief. Other than yearbook, Taylir is a member of the softball team and Spanish NHS. Outside of school, she enjoys shopping, traveling, concerts and K-State football games.