Evening study halls help students transition into remote learning model
Math teacher Kevin Mosher hosts study halls Monday and Wednesday night to aid students during unprecedented learning model
With the new dynamic of virtual school, many students are struggling to get the help they need in their more difficult classes. In order to remedy that, math teacher Kevin Mosher is hosting study halls every Monday and Wednesday evening to assist students with math. 
Mosher says when it was announced that Mill Valley would be going fully-remote, he knew he needed to offer a way for students to come and learn from him directly in person. 
"The study hall will give students an opportunity to retake tests or quizzes in person, get help with their homework or for me to reteach a concept," Mosher said. "It is a gift of my time when I think students need to know that we are affected by this situation just like they are, and we miss the person-to-person interaction and I think most students do as well." 
Junior Kelly Doyle utilizes the study halls before tests. 
"Before the study hall, I circle questions that I'm confused on and then I have Mr. Mosher re-explain them," Doyle said. "This opportunity is so great because it gives us a chance to get in-person help when needed." 
Mosher opens the study hall to all students, regardless of what math class they are in. 
"I have had students from other math teachers every night so far," Mosher said. "The counselors asked me if they could broadcast it to students they knew that were struggling." 
Doyle is extremely appreciative of the study halls. 
"It makes me feel really good that Mr. Mosher uses free time to help us students," Doyle said. "It really shows that he cares a lot and he wants us to succeed by understanding each problem." 
The study hall is open to all students on Monday and Wednesday nights from 6:00 p.m to 7:30 p.m. in the senior cafe. 
"It basically starts about 15 minutes after my basketball practice ends," Mosher said. "If I have a game on a Monday or Wednesday, then I will move the time around, but I will not cancel a study hall." 
(Visited 66 times, 1 visits today)
About the Contributors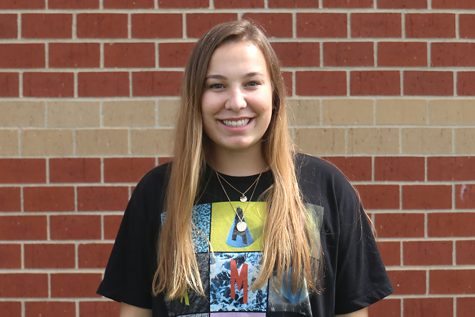 Allison Seck, JAG copy editor
This is junior Allison Seck's second year on the JAG yearbook staff. This year she is taking on the position of copy and assistant editor. Allison is also involved in StuCo, swim, NHS and is a member of the Eudora Tech Health Careers program. Outside of school, she can be found listening to music, hanging out with her friends and spending way too much time obsessing with her little sister over One Direction's inevitable reunion.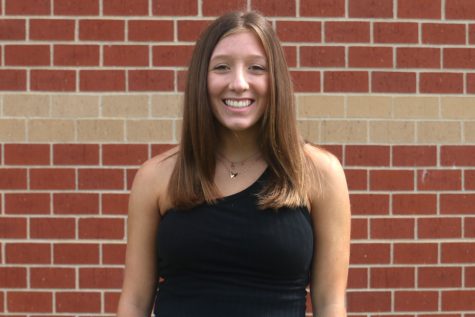 Sydney Wood, JAG reporter/photographer
This is junior Sydney Wood's second year on the JAG yearbook staff. This year she is taking on the position of a photographer. Other than yearbook, Sydney is involved in NHS. Out of school, she loves hanging out with family and friends, is involved in competitive cheerleading and likes spending time outdoors.