Drive 4 UR School event raises money for Booster Club
Ford donates $20 to Booster Club for every test drive completed at event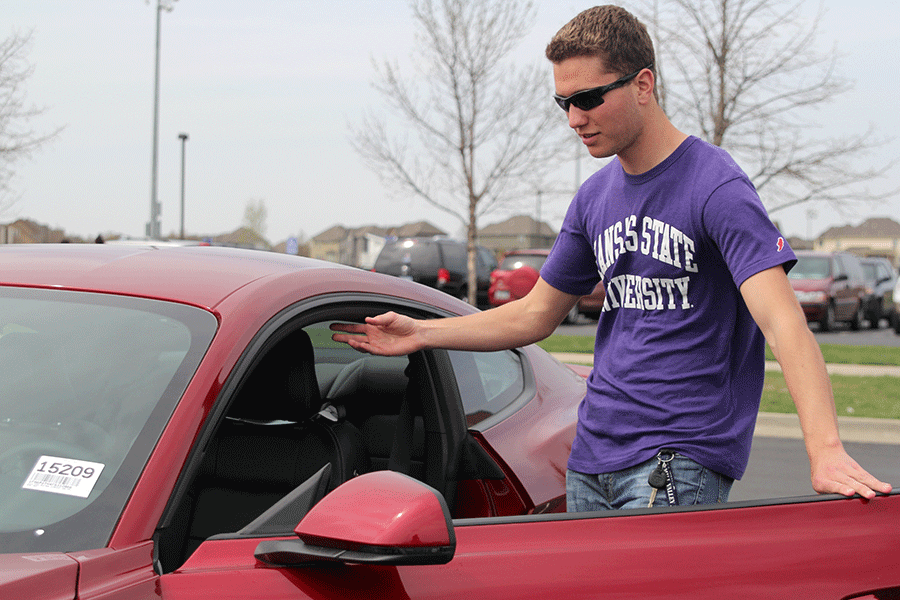 Students, staff and families around the community test drove a variety of Ford vehicles on Saturday, April 11 at the Drive 4 UR School event. The Booster Club sponsored this event. For each test drive, Ford donated $20 to Booster Club, half of which went to a club, activity or sport of the driver's choice.
Senior Adam Segura, who chose to donate his half to the theater department, enjoyed getting to drive the new cars for a cause.
"I decided to participate because it was an easy fundraiser," Segura said. "You get to raise money by driving a sweet new car for free."
Victory Ford in Bonner Springs provided the vehicles used for the test drives. Drivers were able to choose between the Explorer, Escape, C-Max Hybrid, Fusion, Focus, Expedition, Mustang and F-150 models. Test drives lasted approximately 10 minutes and came with no sales pitch. The only requirements were that drivers were 18 years or older and had a valid driver's license.
For his test drive, Segura chose to drive the Ford Fusion.
"My favorite part about the Ford Fusion was the really smooth ride. It was like gliding on a sled in freshly fallen snow," Segura said. "Plus, it was the coolest one there, considering the Mustangs were already in use."
Driving a red mustang for his test drive, senior Cody Deas chose to put his donation towards the track and field team.
"I picked the track team because that's what I'm on right now and we are always looking for ways to fund new improvements or the team, like new uniforms," Deas said.
Senior Devin Ristau also took part in the event. Ristau drove the Ford Expedition and chose to give her half of the $20 donation to the track and field team as well. Ristau saw the event as a good way for high school students to experience driving different vehicles.
"The best part of this event was it gave an opportunity for people not really in the market of buying a new car a chance to test drive brand new Ford cars," Ristau said. "It gave us, as 18 year olds, a chance to test drive a very nice, new car … without the pressures of actually buying the car."
After test driving the Mustang, Deas said his experience at the event was a positive one, encouraging others to participate if such an opportunity is available again in the future.
"I would definitely recommend it," Deas said. "One, to support the Booster Club and MV clubs; two, many kids and parents are looking for new cars and it's a convenient way to test them; three, because driving fast in a Mustang that's not yours is awesome."
(Visited 34 times, 1 visits today)
About the Writer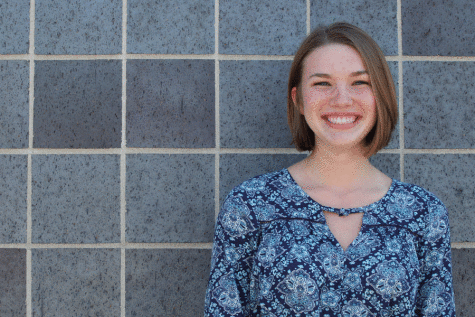 Sarah Myers, JagWire editor-in-chief
This is senior Sarah Myers' third year on staff. She is excited to be a JagWire editor-in-chief and make the paper the best it can be. While not in the journalism room, Myers can most often be found in the theater, performing in a musical or play. She is also involved in NHS, SLT and Student Ambassadors. Myers loves journalism, theater, any class of art teacher Jerry Howard's, history, life science, art, music, people and God. In her free time,...