Degree in Three program streamlines process and cost of earning college degree
As of the 2019-2020 school year, KU Edwards offers a program that allows students to earn associate's and bachelor's degree in three years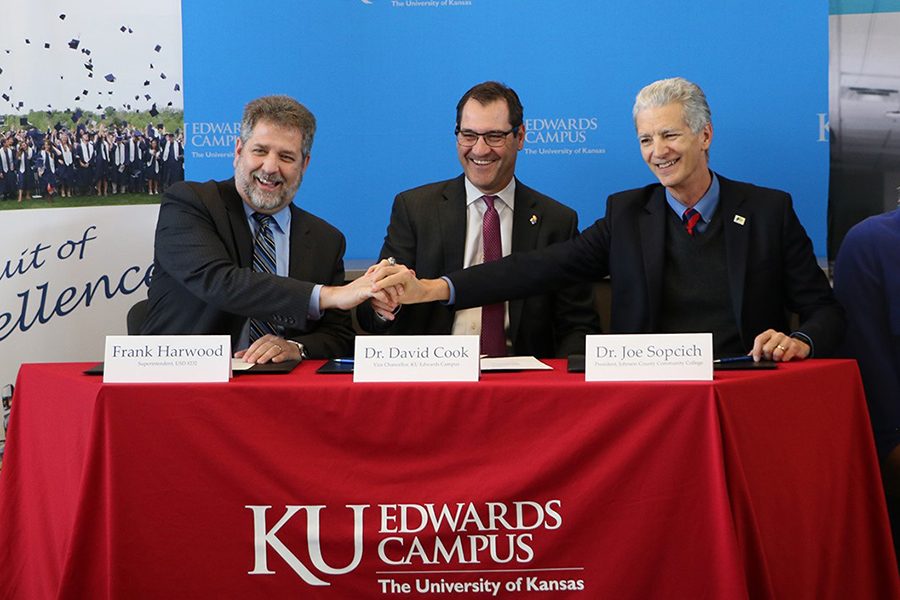 Anna Owsley, Mill Valley News editor-in-chief
March 27, 2019
Students will be able to complete an associate's and bachelor's degree in three years through a program called "Degree in Three". This enrollment opportunity will be offered to present and future high school sophomores through KU Edwards in the upcoming 2019-2020 school year. This is possible through a partnership between local high schools, community colleges and the University of Kansas Edwards Campus in Overland Park, Kansas.
The common pathway for this program is made up of three parts. The first is earning a high school diploma. The second is the completion of an associate's degree by taking dual-credit classes in high school and finishing the remaining freshman-sophomore credit hours at a local community college. The final step is enrolling at KU Edwards to earn a bachelor's degree, three years after graduating from high school.
Early College Program Coordinator Amy Sellers at KU Edwards sees a cost benefit in doing the Degree in Three program versus a regular four-year college.
"Living at home saves the cost of living expenses," Sellers said via phone call. "Then, doing the concurrent credit in high school followed by a year of community college saves them about a third of the price of attending a four year tuition … Degree in Three would be approximately $30 thousand at the end of a four-year degree."
Sophomore Addison Stover believes this program will particularly serve students who would appreciate affordability.
"I think it is an especially good idea for students that aren't as privileged and don't have the opportunity to go to such an expensive college," Stover said. "Because the AP classes are [so much cheaper] in high school, if they decide to take all of them I think that is a really good opportunity to graduate early."
The program was created to streamline the process for high schoolers to earn their degree, according to Sellers.
"The KU Edwards Campus is a junior and senior level campus," Sellers said. "[KU Edwards] already has a strong partnership with community colleges. Then adding that concurrent credit pace allows us to create the Degree in Three program so that high school students can utilize concurrent credit to the best of their time and money."
Local students will benefit from this program because KU Edwards specifically caters to the needs of Kansas City residents, according to Sellers.  
"[KU] Edwards has been in Kansas since the 1990's and we partner with businesses and industries in the Kansas City Area so we know high cost of higher education," Sellers said. "We wanted to partner with local schools that are already in the area to find a more cost efficient and time efficient option for students which is why we then partnered with local community colleges just like Johnson County Community College and different high schools."
(Visited 23 times, 1 visits today)
About the Writer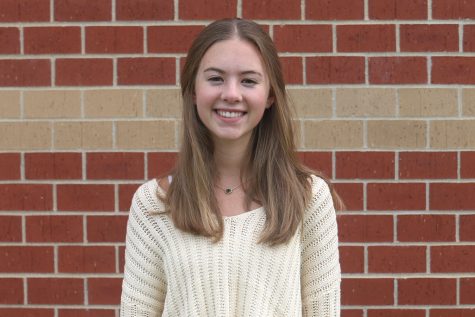 Anna Owsley, Mill Valley News editor-in-chief
This is senior Anna Owsley's third year on the JagWire staff. She is thrilled for her second year as Mill Valley News editor-in-chief and is undertaking the position of assistant editor for the newspaper. When Anna isn't busy with journalism duties, she can be found working, volunteering for NHS or multitasking homework and her current Netflix show. Additionally, she loves reading, watching movies, getting coffee with friends and traveling.