DECA places in first two competitions and look to future for more success
Mill Valley continues to attain accolades through DECA competitions
More DECA/Marketing coverage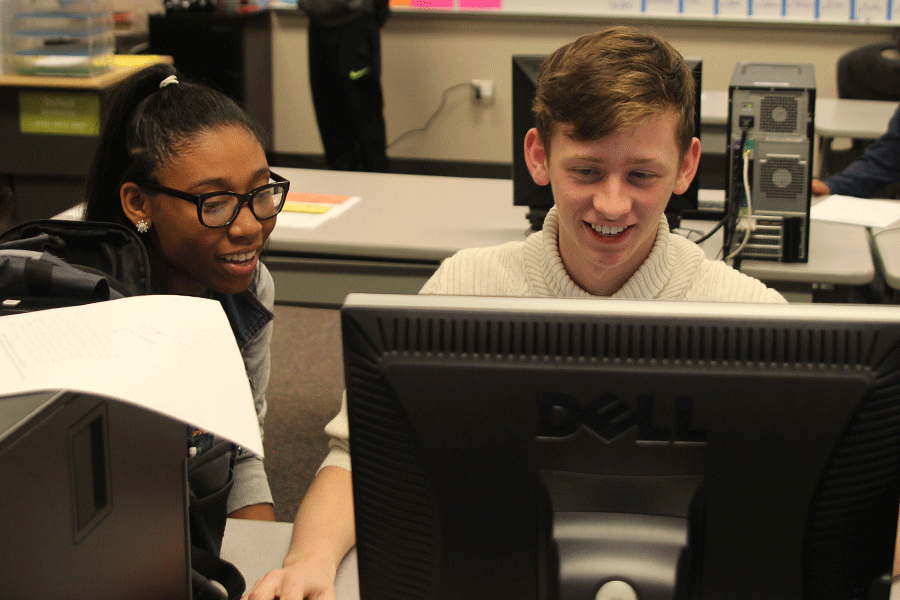 DECA has gained multiple awards in its first year of existence.
DECA, which stands for Distributive Education Clubs of America, is in full force at Mill Valley. Competitions at Blue Valley Northwest and Blue Valley West have ended in medals and ribbon for the team. Over 400 participants have competed at each event with each competitor from Mill Valley improving their score.
DECA sponsor Dianna Heffernon is very appreciative of the exposure that Mill Valley has acquired from the success.
"People are watching Mill Valley now. We're coming up from behind and [people from other schools] are paying attention," Heffernon said. "It's been a phenomenal experience."
Senior Callahan Eckardt became a member due to possible college opportunities.
"I joined DECA because business colleges were asking if I was in DECA," Eckardt said. "It's a learning tool and a way to compete in a school-orientated [environment]."
State DECA competition is in April in Overland Park at the Marriott Hotel. If Mill Valley places in the top three, then DECA members will move on to the national competition in Orlando, sponsored by Disney.
Heffernon hopes to make it to Orlando and has high expectations for the rest of the season.
"[I hope] that we just keep getting better," Heffernon said. "Every time we go to compete we just do a little bit better than we did before. Then that would be a success."
(Visited 30 times, 1 visits today)