Cross country places second and third at EKL championship
The boys team placed second and the girls placed third on Thursday, Oct. 12
The boys cross country team placed second and the girls team placed third overall at the EKL meet at Johnson County Community College on Thursday, Oct. 12.
Going into the meet, the girls team focused specifically on beating St. James, according to senior Britton Nelson, who placed ninth individually.
"We really wanted to go for St. James because they're our big competition at state, and this is only the second time we have ran against them," Nelson said. "We didn't do as well as we were hoping because it just wasn't everyone's day and that contributed to our third place finish."
Senior Tyler Coad, who placed 20th individually, believes the boys team performed well as a whole.
"The team ran very hard and we did what we were supposed to do," Coad said. "There were some things we could have done better, but overall we all ran really hard."
Despite a slower start to the race, Nelson received motivation from her teammate to lead to a strong finish.
"I think I could've started out faster [in the race], and I think the rest of [the girls team] would say the same," Nelson said. "But [sophomore Morgan Koca] helped push me, and I just tried to keep pushing forward to get to the next girl."
After being unable to compete for part of the season due to an injury, Coad is encouraged by his performance at the meet.
"I felt pretty good about [the race]," Coad said. "I ran a new season best and I'm starting to feel back to 100 percent again."
Nelson believes the race allowed the team to continue to learn and prepare to reach their goals in the upcoming regional and state meets.
"This race was a learning experience. I think we can choose to take from this more motivation going into the next two races," Nelson said. "We are going to continue to work and fight hard for our goal of state."
The team will compete next in the regional meet on Saturday, Oct. 21.
(Visited 46 times, 1 visits today)
About the Contributors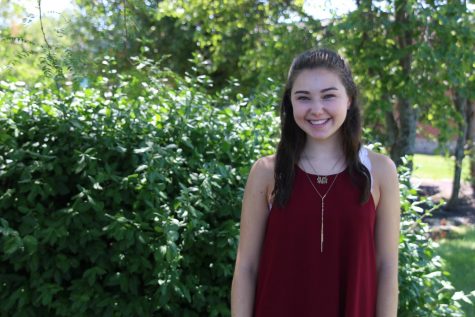 Allison Winker, JAG editor-in-chief
This is senior Allison Winker's third year on the JAG yearbook staff. She will be co-editor-in-chief this year, as well as a reporter and photographer. Other than yearbook, Allison is a part of the varsity debate team, NHS, student ambassadors and Relay for Life executive committee. She also loves coffee, dogs, dancing, Pinterest and all things Kansas City.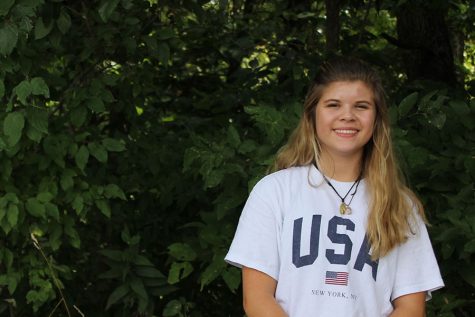 Grace Kauffman, JAG reporter/photographer
This is junior Grace Kauffman's second year on the JAG yearbook staff. She enjoys taking photos and designing spreads for the book. Outside of room C101, you can often find her working at Pizza West, playing with her dog Nelly, and hanging out with friends. Her hobbies include reading, watching Youtube videos, and finding new fun things to try.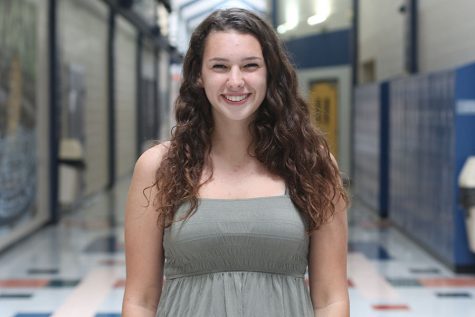 Avery Liby, JAG editor in chief
This is senior Avery Liby's third year on the JAG yearbook staff. This year she is taking on the position of editor-in-chief alongside seniors Sammie Volkamer, Taylir Charest and Abby White. Other than yearbook Avery is a member of the Psychology Club, MV Outfitters, In the News and NHS. Outside of school Avery enjoys watching The Office, taking her dog Louie to the dog park, eating QuikTrip ice and religiously updating her Spotify playlists.