Coronavirus and the school: Everything you need to know
As the pandemic sweeps across America, read about how responses will affect the Mill Valley community
March 13, 2020
IMPORTANT: Gov. Laura Kelly announced the closure of all Kansas schools for the remainder of the school year. As a result, most of the information in this story is now outdated. Refer to this story for the most up-to-date information. 
Each of the four stories below details how the coronavirus pandemic will affect different aspects of life around Mill Valley. Since the virus, and plans to respond to it, are developing rapidly, information in this story will be continually updated and added to as response plans change and announcements are made.
All information in the story is as of 2:41 p.m. on Friday, March 13.
2:45 p.m., Friday, March 13 — Story updated to reflect new information about Relay for Life. The event will be rescheduled, and will not proceed as planned as the original story indicated.
2:41 p.m., Friday, March 13 — Original story published.
Information about updates to the story will be added to a thread here.
Below is a collection of useful links to locate the most up-to-date information about the coronavirus:
Up-to-date USD 232 information about the coronavirus
National updates from the CDC on the coronavirus
If you are affiliated with USD 232 and have any updates on the situation, please reach out to [email protected] so our information can be as up-to-date as possible.
(Visited 989 times, 1 visits today)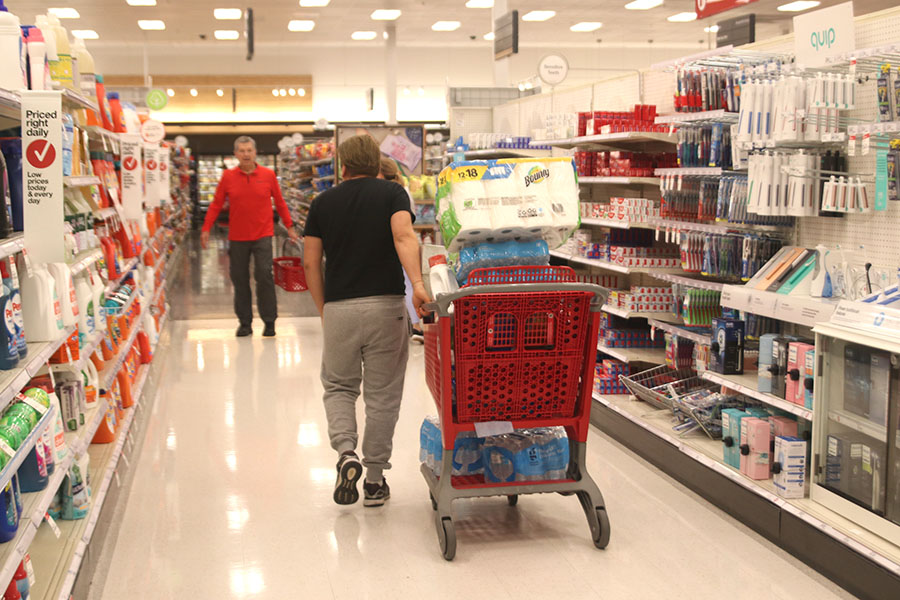 By Steven Curto
School
The district awaits advice from county health officials on school closings and precautions
After an order on Monday, March 16 from Johnson County public health officer Dr. Joseph LeMaster, all USD 232 schools closed until Sunday, April 5.
All school activities, practices and events have also been suspended for this duration of time.
Further information about meal programs and the continuation of learning during this time will also be provided by the district this week.
There will be three potential options to make up missed time. The first is to simply make up the missed time in school, which would mean extending the school year into summer.
The second is to submit a proposal to the state to move to online school, although State Education Commissioner Randy Watson indicated in a video call to school leaders this morning that the requirements for online school would be difficult for many districts to meet. 
The third option is for the district to apply to have requirements waived for the missed time — in other words, not make up the missed school at all. 
(Visited 1 times, 1 visits today)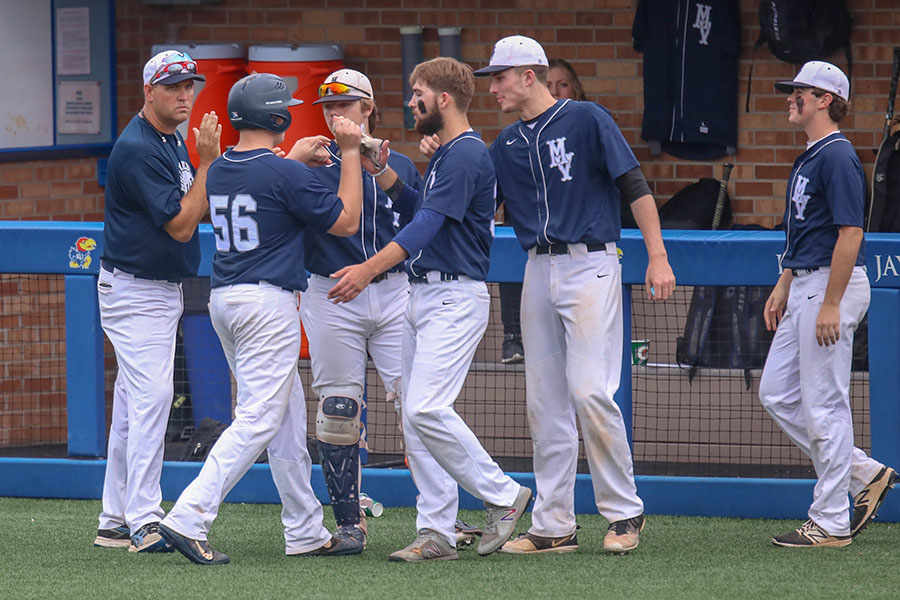 Sports
Spring sports at the school will proceed as usual, but other leagues are cancelling games and events
After the district's announcement Monday, March 16, all sports practices, games and events are cancelled through Sunday, April 5.
Non-school-affiliated sports have also taken action against the virus. Colorado Crossroads, a national club volleyball tournament in Denver, Colorado that junior Emma Garrison and her team planned to compete in, was cancelled due to coronavirus Thursday, March 12, just one day before the tournament was set to begin.
While Garrison understood the decision, she was disappointed with how last-minute it was made — some of her teammates had already arrived in Denver when the tournament was called off. 
"This was canceled so last minute," Garrison said. "People on my team were already in Colorado. They missed school when they didn't need to."
Local sports organizations have also cancelled events in response to the virus. Heartland Soccer Association, which supervises most local youth soccer leagues, suspended all games until Monday, March 23. 3&2 Baseball Club, however, said in a statement that all youth baseball and softball games will proceed as scheduled. 
On a national scale, after NBA player Rudy Gobert tested positive for coronavirus, leagues rushed to respond to the crisis. The Big 12 conference tournament and NCAA tournament were both cancelled, and the NBA, NHL, MLB and PGA all suspended their seasons. 
(Visited 1 times, 1 visits today)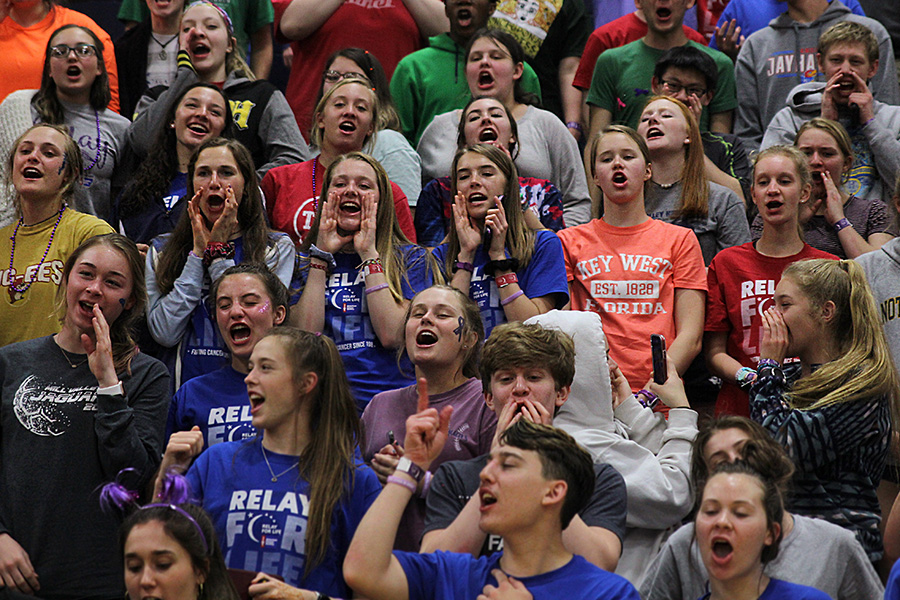 Activities
Some trips for band, choir and debate have been cancelled, Relay for Life will be rescheduled and it's unclear what action will be taken on the summer trip to Europe
After the American Cancer Society announced a cancellation of all March events due to coronavirus, Relay for Life will be rescheduled from its original Friday, March 27 date.
Sponsor Corey Wurtz also said that possible modifications to the event to avoid coronavirus concerns are possible. These include closing the event to the public and only allowing participants who raised money to attend, or cancelling the survivor walk and survivor dinner to prevent survivors from exposure to the disease.
The Science Olympiad team's trip to nationals in North Carolina has been cancelled after North Carolina Science Olympiad announced the early termination of their season. 
The state Science Olympiad competition, which was scheduled to take place at Wichita State University on Saturday, April 4, was also cancelled.
A De Soto band and choir trip to Disney World was cancelled just hours before the students planned to depart. 
While he hopes the district can ensure refunds to students like him who paid to attend the trip, senior Colton Jones thinks the school made the right call. 
"With the rumors of President Trump shutting down state borders, there was the real fear that we students were going to be halfway through the drive and be stuck somewhere else in the country," Jones said. 
Senior Thomas Babcock and junior Adam White, who last semester became the first Mill Valley students to ever qualify for the National Debate Coaches Association national tournament, were also left disappointed when the tournament was cancelled due to coronavirus fears. 
The event, which was set to be held between April 4 and April 6 at the University of Indiana, was cancelled. The decision was made after the college announced its shift to online classes and advised students to leave campus. 
One major school event is still in flux due to the coronavirus: a summer Europe trip that 45 Mill Valley seniors paid $5,000 to attend. After President Donald Trump announced a 30-day suspension on all travel to Europe except the United Kingdom, and as Italy shuts down international travel to counter the outbreak, students who paid for the trip are worried about whether or not the trip will still take place — and, if it doesn't, if they will get their money back. 
One senior set to attend, senior Abbie Morgan, described the confusion among students. 
"Everyone is kind of freaking out and trying to figure out if we can cancel our trip, or if we'll get our money back," Morgan said. "I've spent a ton of money on this trip."
According to the website for the tour company students are using, EF Educational Tours, refunds will not be given for trip cancellations due to coronavirus. Instead, the company will give students free travel vouchers — but, for senior Camryn Vitt, that isn't enough.
"
I think more authoritative figures need to take a stand."
— senior abbie morgan
"This company would be getting a quarter of a million dollars just from Mill Valley students that we wouldn't be getting back," Vitt said. "I think that's messed up. That's corrupt. Like, what are you doing? Give me my money back. It's not that complicated."
Vitt, whose grandparents provided the $5,000 for her to attend, said that the thought of having to tell her grandparents that they spent $5,000 on nothing "breaks her heart." She also added that, to her, exposing herself to the virus on the trip was irresponsible and dangerous to others.
"We're healthy teenagers that have a good immune system. We can beat [coronavirus]. If we give it to loved ones that are immunocompromised, though, then it's a very, very scary thing to do," Vitt said. "I'd rather just stay home and not risk the lives of my family members."
Morgan, who paid for the trip herself, expressed frustration about the lack of refunds. She also shared her disappointment in the response by authority figures to the pandemic. 
"I think more authoritative figures need to take a stand," Morgan said. "We need to hear more from the school. We need to hear more from the district, more from the state and more from the federal government."
(Visited 1 times, 1 visits today)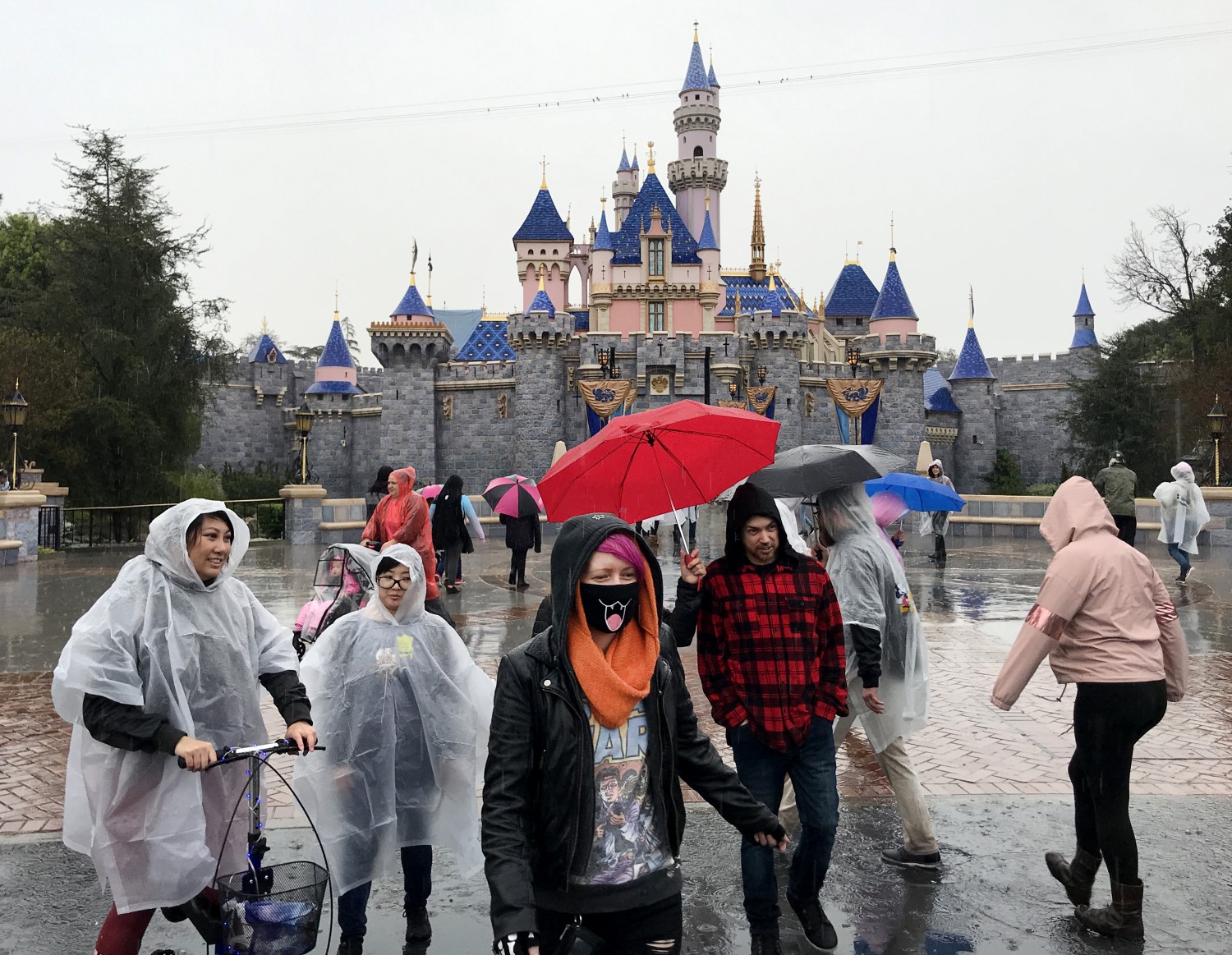 By Allen Schaben/TNS
Students
Students and their families are cancelling spring break plans due to coronavirus fears
Spring break is usually a time when families are able to take trips and enjoy time together. However, due to the coronavirus, some families are taking extra precautions and cancelling or changing their spring break plans. Sophomore Taylor Doyle's family had plans to travel to Disney and take a cruise but wanted to avoid being quarantined, so they cancelled their trip.
"We were scared of getting the coronavirus but more [scared] of getting quarantined on the cruise ship," Doyle said. "Also, we decided to not go to Disney because we would prefer to not get sick, even if it's just with the flu."
Just days after Doyle's family cancelled their trip, Disney announced a month-long closure of their parks. 
Instead of traveling, Doyle is excited to spend time with her family here in Shawnee.
"We have decided that we are going to have a fun spring break at home," Doyle said. "I was a little upset when we decided not to go but I'm excited for everything I've planned over spring break."
Sophomore Ryan Pasley's family postponed their plans to travel to Chicago.
"We were going to drive up to Chicago and sightsee along the way and while in Chicago. We're just postponing it until the summer," Pasley said.
Pasley isn't letting it upset him, as he can experience just as much in the summer.
"I'm not too upset because I'm still going and the museums and landmarks won't be going anywhere," Pasley said.
Some people are still traveling, such as freshman Brianna Coup, who is taking extra precautions while travelling.
"We are being more cautious about where we sit on the plane and being more aware of our surroundings. If we see someone sick in the airport, we will move accordingly. But, we are not canceling any plans," Coup said.
(Visited 1 times, 1 visits today)