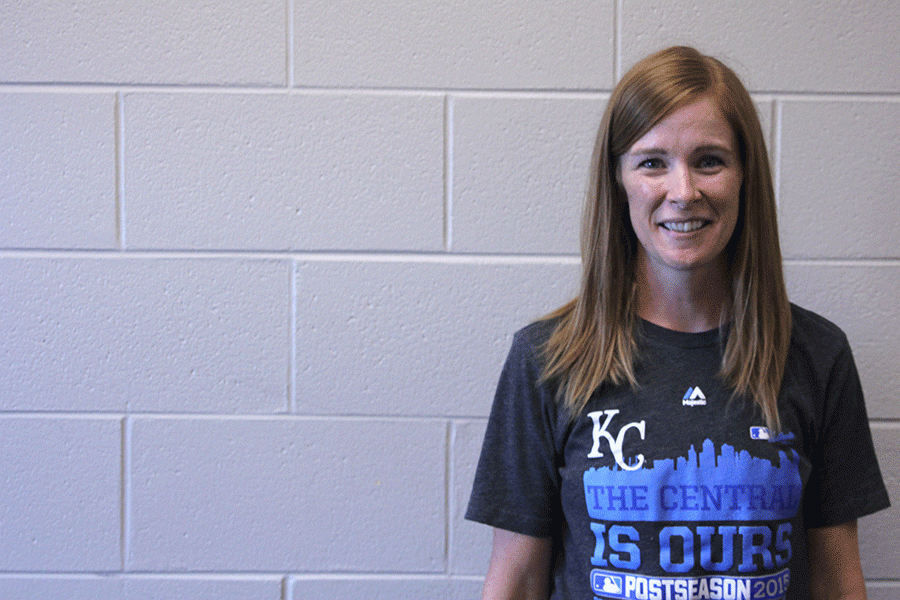 Communication arts teacher Cathy Stevens
Communication arts teacher Cathy Stevens will be teaching 9th and 10th grade this year
Q&A with communication arts teacher Cathy Stevens
Where did you get your degree/go to college?
I went to Emporia State and got a degree in communication arts. Then I went to the University of Rhode Island for my masters.
How long have you been teaching?
This will be my second year teaching.
What grade will you be teaching?
I will be teaching 9th and 10th grades.
Can you tell me about past teaching experiences?
I taught language arts at a school in Emporia.
What got you into teaching?
I started teaching through my master's program and I stuck with it because I loved seeing students grow and reach their full potential.
Why did you want to teach communication arts in particular?
I was drawn to teaching English because it is one of my strengths and interests in school.
What were your first impressions of Mill Valley so far?
There is an awesome positive energy and school spirit around here from both students and staff. It just feels like an exciting place to be.
What are you hoping to achieve here at Mill Valley?
I goal is to help students find enjoyment in reading and writing, and to help them become overall better communicators. I also hope to help students enjoy the high school experience and help them academically in any way.
What do you want your students to know about your class?
I want them to know that even if they think they don't like English,  we will do things in my class that they will hopefully find fun and interesting.
(Visited 11 times, 1 visits today)