Club 121 organizes annual See You at the Pole event
Event's theme was "United"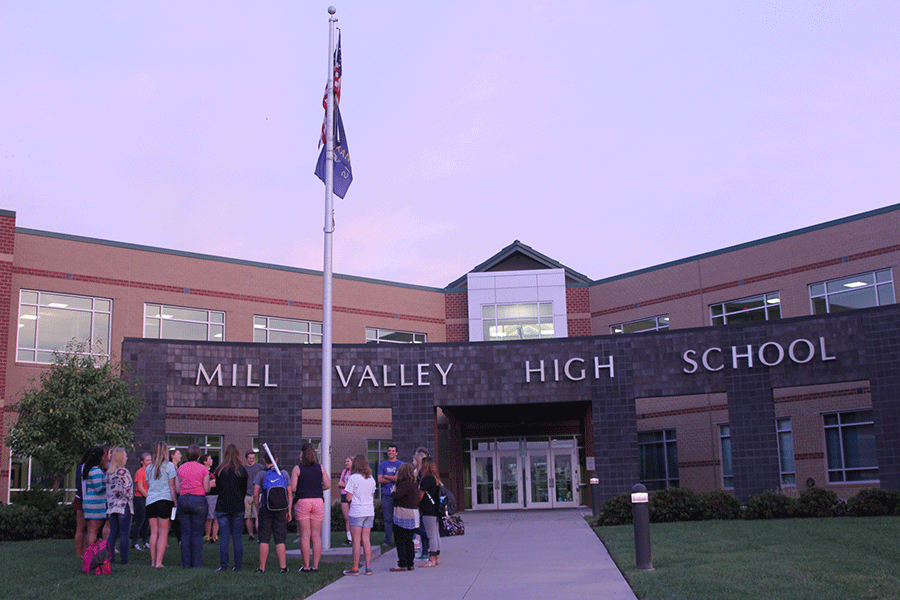 Students gathered and prayed around the flagpole in front of the school as part of the See You at the Pole at 7 a.m. on Wednesday, Sept. 23, planned and organized by Club 121.
See You at the Pole is a nationwide event held on the fourth Wednesday in September each year. It has been happening since 1990, and grew to more than 3 million participating schools by 1998, according to its website.
Senior Audrey Linsey, vice president of Club 121, felt the event went well compared to last year's.
"I think [See You at the Pole] was fairly successful," Linsey said. "There were more people than last year, and it was raining last year, so that was kind of hard. Last year, we didn't have a guest speaker. It was just overall more successful."
The theme for the event this year was "United." Westside Family Church associate director of student ministry Becca McAndrew spoke on the theme, citing the Biblical book of Acts.
"Acts 1 talks about this 'united' thing, so we believers need to be united [in] how we deal with people and, you know, if you want to evangelize anyone else, you have to stick together," McAndrew said via phone. "So, we talked about that, and just what Jesus thinks about that and the importance of it."
Linsey believes the event is an important part of spiritual life in the school setting.
"It just kind of gives you a reminder that we should be praying for our school and the people around us, instead of just for ourselves and for our own benefit," Linsey said. "It kind of helps you to recognize the impact that schools have on your life."
For McAndrew, the event demonstrated the amount of spiritual involvement at the school.
"I think it's awesome," McAndrew said. "First of all, I love Mill Valley, and a lot of my students go there from Westside Family Church. To me, it's a joy to be able to see it and to be able to experience it, and I'm impressed. I'm impressed by the spiritual leadership in the school, and I have high hopes for you guys. I have high hopes for Mill Valley."
(Visited 9 times, 1 visits today)
About the Writer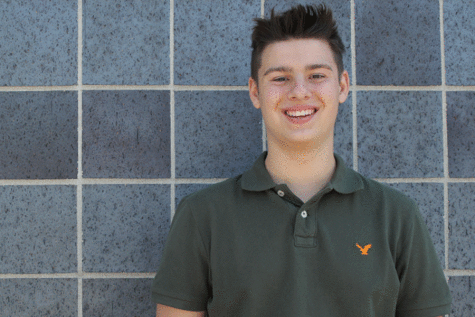 Nick Booth, JagWire copy editor
This is senior Nick Booth's third year on the JagWire staff. He is very excited to be copy editor and to continue his work with Mill Valley News, which includes his gaming blog Extra Lives. Outside of journalism, Nick is involved in band, debate, forensics, Science Olympiad, Quiz Bowl and drama and is co-captain of the robotics team. In his free time, Nick loves to read, watch a nice movie, play video games or listen to some music.