Cholesterol testing during Health classes
Every semester students get their Cholesterol tested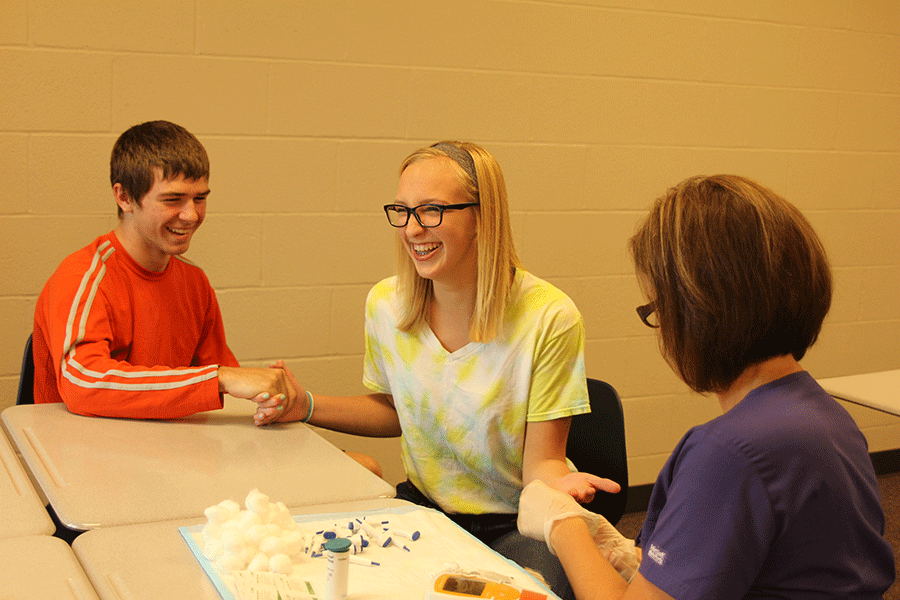 Every semester sophomores in health class get the opportunity to get their cholesterol level tested. Students who choose to participate get their finger pricked for a small blood sample and they receive their results within a few minutes. If their results are a concern then their parents are notified to ensure they are taking the right precautions. The testing took place Wednesday, Sept. 17 and Thursday, Sept. 18 and 149 out of the 175 sophomores currently taking health decided to participate. Sophomore Shelby Bonn only took part in the testing after health teacher Amy McClure encouraged her to.
"A lot of students are curious, possibly anxious but once they [get tested] they realize it's simple," McClure said.
Bonn appreciated it when the specialists gave her examples of physical activities and foods to eat to maintain her cholesterol.
McClure agrees the testing is helpful.
"It benefits them by giving them a general idea of their wellness… it's one aspect of being healthy," McClure said.
(Visited 20 times, 1 visits today)
About the Writer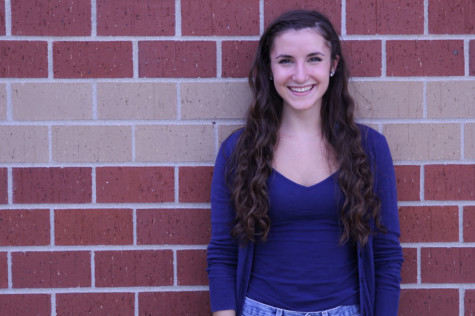 Lizzie Kulcsar, JagWire reporter
Lizzie is a sophomore and this is her first year as a reporter on the JagWire staff.  Lizzie is involved in many school activities such as running cross country and track, participating in the musical, StuCo, Student Ambassadors, and Operation Smile. In her free time she volunteers once a week at a nursing home, loves to draw, lift weights, and play sports. Lizzie's life motto is "Life is short. Eat dessert first."