Choir performs in first concert of the year
Jag Singers, Mixed Choir, Treble Choir and Jag Chorale each sang three songs on Thursday, Oct. 12
Voices sang out on Thursday, Oct. 12 as the Jag Singers started off the first choir concert of the year in the little theater with the song "Circa Mea." Followed by the Jag Singers, the Mixed Choir, the Treble Choir and Jag Chorale performed. The concert ended with all four choirs coming together to sing "How Can I Keep From Singing?"
According to junior Lucy Graff, president of the Mixed Choir, the concert was a night to remember.
"I think the most memorable part [of the night] was when Mixed Choir first got out [on stage] and we felt the energy of the room," Graff said. "It was our first concert and we felt really good about it to begin with."
Junior Meghan Dillon, a soprano in the Jag Chorale choir, thought the choir concert went as expected.
"I think the choir concert went great — exactly how I thought it would go because everyone was on it and nailed their solos," Dillon said. "I was proud of everyone."
However, this end result was only achieved through months of practice in the choir room.
"We start [preparing] with solfege and then we eventually got to words two weeks before the concert," Graff said.
Over the course of the quarter, the choir worked to overcome challenges and become more united.
"Since school started, we've grown so much as a choir. We've really come together as a team and learned how to sing as a cohesive unit," Dillon said. "I think the most challenging thing about choir is learning to sing as a group and remembering that you're not singing a solo all the time."
Although the choir has already come a long way, Graff still has goals for the future.
"I would like for all of the choirs to have more practice together so that we [can get] used to being around each other," Graff said. "I would [also] like it if we did more songs with the other choirs because I feel like it gives us all a great opportunity to sing with a big sound."
(Visited 74 times, 1 visits today)
About the Photographer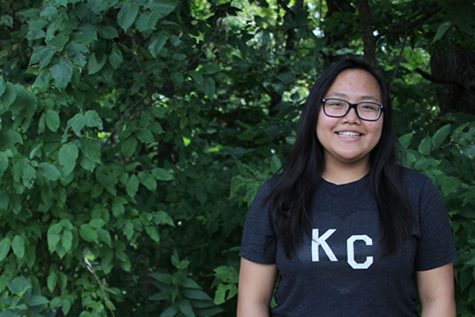 Crystal Sivilayvong, JAG sports editor
This is senior Crystal Sivilayvong's second year on the yearbook staff. She is continuing her second year as a sports editor. Outside of journalism, she is a track manager and part of the National Art Honor Society. She also she loves hanging with her friends, hammocking, and going to concerts.