Chen's Canvas: Victorian Homes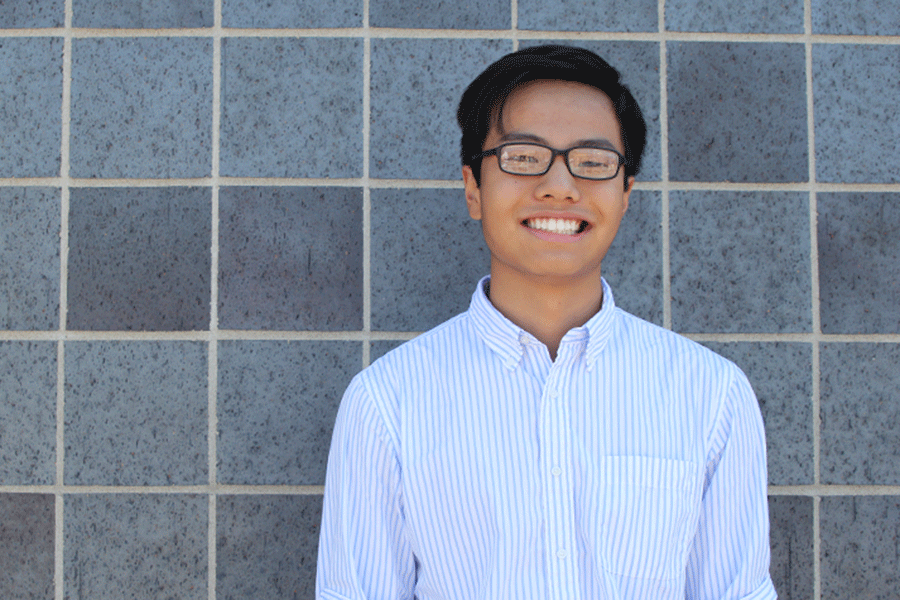 Jason Chen, JagWire reporter/illustrator
February 5, 2016
Finally, this week I have a new piece of artwork for Chen's Canvas. After quite a short period of time without any art to show, I'm back in swing with this iconic image of San Francisco's famous Victorian homes.
So, I first started this piece during a National Art Honors Society meeting as a coffee painting; however, I only finished the outline of the buildings and I never made it to the coffee painting part. I brought the drawing home and I planned to continue working on it later because I really enjoyed the look of the piece.
Later that night, I received a text regarding any art of mine being part of a silent auction for Make-A-Wish. Then the idea popped into your mind, finish the San Francisco houses and use that for the auction. I got out my set of watercolors and set back to work on the painting.
Instead of going for that dull, brown, coffee stain look, I decided to make each building a vibrant color. The color's, replicated the Queen Anne Victorian paint scheme found all over the San Francisco area. I have to admit, I really enjoy the bright colors against the plain white background. It gives the piece a clean and contemporary styling.
The original piece of paper that I completed the painting on was a small and long piece; which, gave the image a weird layout. I decided to cut the houses out of the paper and then I transferred the cutout onto a larger piece of paper.
As the final touch to the piece, I signed the image. That's actually rare for me since I'm so used to not signing my pictures for my AP Studio Art portfolio, since you're not allowed to sign your artwork.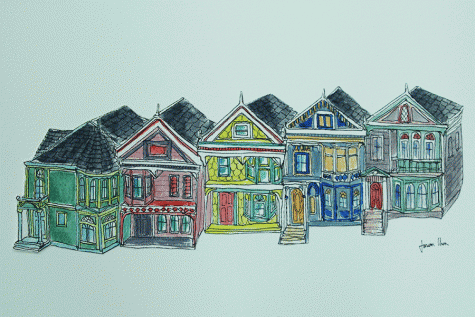 So, Monday night, at the Make-A-Wish silent auction,this piece was bought by, can you guess, my Studio Art teacher. It's good to see that my artwork was able to give back to the community and it's also nice to know that it will be enjoyed by my teacher.
Junior Jason Chen is quite the artist and his art reflects on a wide range of styles and topics through mediums that include watercolor, pen and ink, pencils; and frequently a touch of acrylic. In AP Studio Art, his classmates regularly comment on having him; "sacrificed to the art gods."  
(Visited 28 times, 1 visits today)