Chen's Canvas: Mid-Century Living Part One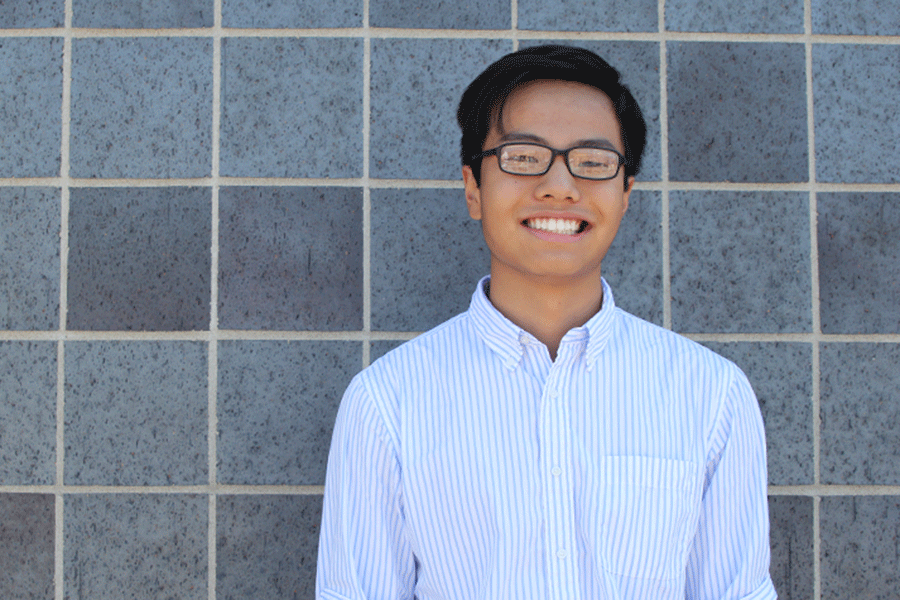 Jason Chen, JagWire reporter/illustrator
October 14, 2015
So, for this week's Chen's Chanvas, the image we will be looking at is part of a collection of three other works titled Mid-Century Living. It was created to be part of a concentration revolving around mid-century style and life, but that idea didn't develop too far and this collection was the only piece. The other two pieces of this collection will be reviewed in the weeks to follow; as for this one, let's examine it now.
The idea behind this image is of a retro car traveling through the woods. You don't see the car as a whole, only the front, and that's because the car is split into three sections. I really love the cars from the '50s to '60s and wanted to do a piece incorporating that element. The car is such a vital symbol of America in the '60s, so I decided to attempt a concentration centered on mid-century life. So, I drew a fairly realistic car, of my own design, and set it to a background mimicking the style of mid-century prints.
The car was drawn using pen and colored in with colored pencils. Creating the chrome effect to some degree was most difficult due to understanding of how the colors blended. The background on this image was made by using pens again as well as a wash of watercolor. The inspiration for the trees came from the style of art in one of my favorite childhood television shows. Which one that is, I'll let you guess.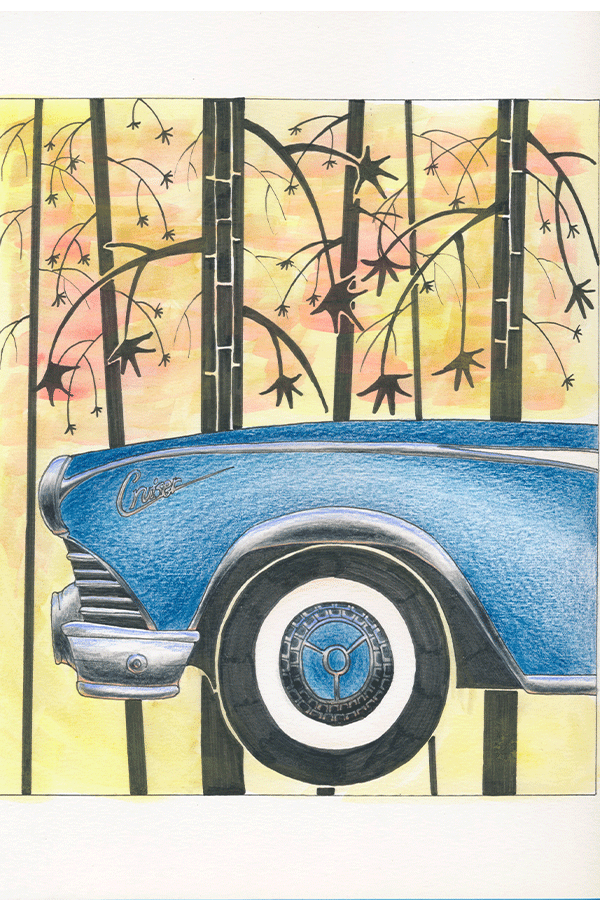 This piece isn't one of my favorites, but it was a nice try at a different style. The reason I couldn't develop this concentration further was due to limited ideas popping out of my head concerning life in the mid-century. As of next week, you'll be able to see the body of the car and not just the front.
(Visited 8 times, 1 visits today)
About the Photographer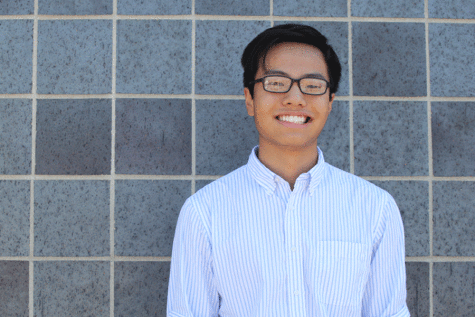 Jason Chen, JagWire reporter/illustrator
Junior Jason Chen is serving his first year as an illustrator and a reporter on the JagWire. Besides being on newspaper, Chen participates in various after-school activities including NAHS, NHS, StuCo, Student Ambassadors, MV Outreach and Make-A-Wish, and is also involved in the drama department. His favorite saying that annoys the general population is, "life imitates art."