Two days after opening for the year, the Catty Shack abruptly closed after the store and employees had trouble dealing the large numbers of students in line to buy food and drinks. The closure was announced in an Instagram post on Sept. 20 saying, "Unfortunately the Catty Shack will be closed until further notice for improvements."
Catty Shack advisor and business teacher Brian Kirkpatrick said the popularity of the Catty Shack when it first opened lead to issues. With only one  register to check out students, the wait for purchasing lasted 15 minutes for some students, and many students eventually left the line without purchasing anything.
"Our line was really long and it was taking students away from seminar for too long," Kirkpatrick said. "So that turned into an issue that we identified that we wanted to fix sooner rather than later."
According to Kirkpatrick, many changes were made during this window of closure.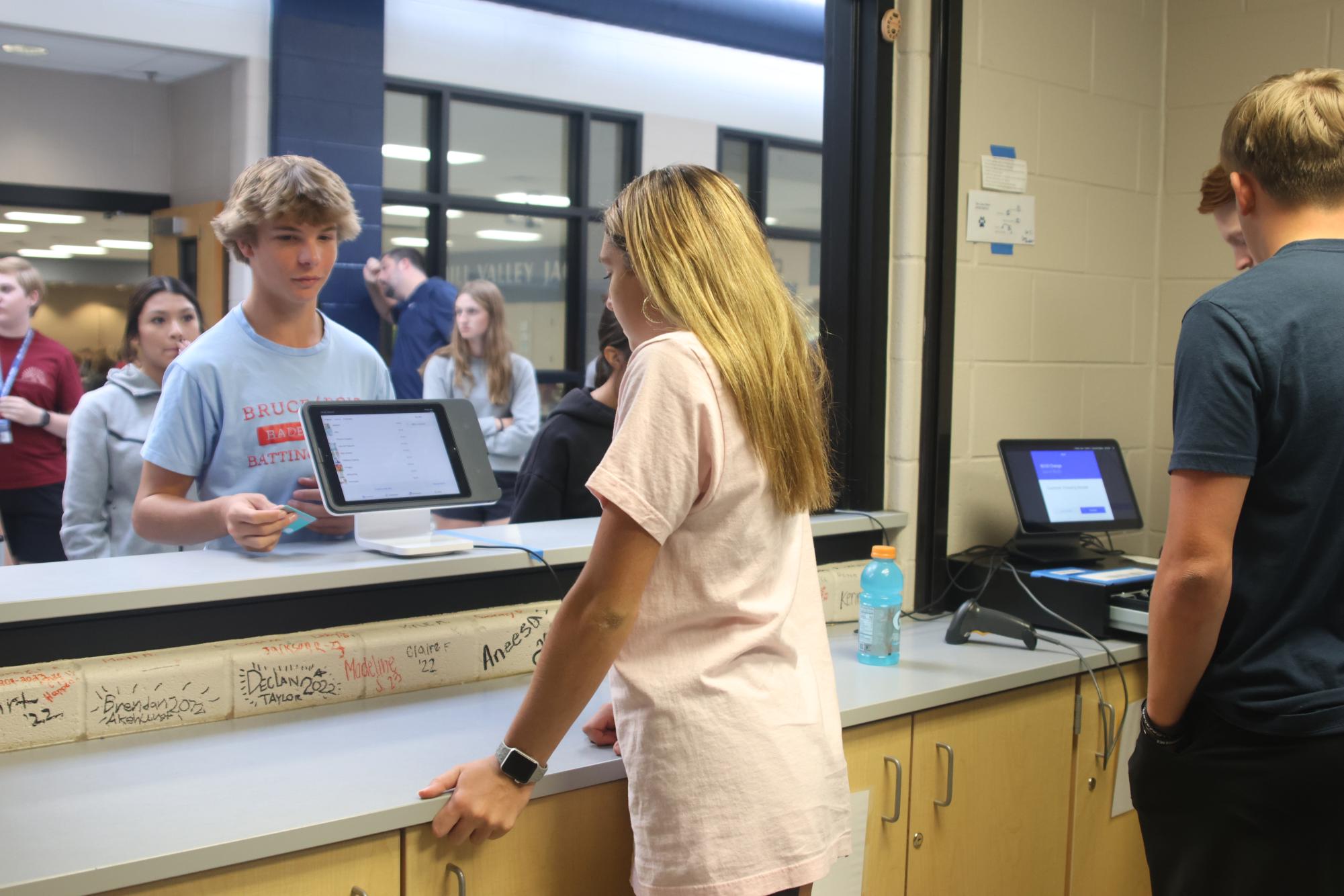 "We have added an additional checkout register, so we're going to be able to serve multiple customers at the same time," Kirkpatrick said. "We're going to have two different lines. One of which will be for card only and the other one will be for cash or card. So that will give a lot of different options for students to be in line to get what they need and get back to seminar as quickly as possible."
From Oct. 2 to Oct 6 the Catty Shack did test runs to see if the new system would help. Catty Shack president senior Kynley Verdict has been overseeing these test trials,
"The test trials have been very good because they allowed us to see the strengths and weaknesses of each layout and plan," Verdict said.
Senior Ella Hansen went on opening day and returned to test out the new changes during the trial days.
"Today, [first test trial,] went by a lot faster, but the opening day was pretty slow," Hansen said.
The officially reopened Monday, Oct. 9 with some new rules in place, including sending just one student at a time from seminar and not sending another student until the other has returned.
Verdict also gave this advice to students.
"The students should have an idea of what they want before coming to the Catty Shack which they can find by following our Instagram." Verdict said.
For students who don't have Instagram, the menus can also be found on the posted whiteboards outside the Catty Shack. They also asked that students order quickly and have payment ready.
By MVTV reporter Will Schieber
(Visited 134 times, 1 visits today)