Boys swim team competed in EKL meet at Blue Valley Southwest
The team placed fifth overall at the meet that occurred Feb. 1 and 2
The boys swim team travelled to Blue Valley Southwest High School to compete in their EKL meet on Friday and Saturday Feb. 1 and 2.
Sophomore Cole McClure felt the meet went very well.
"Everyone swam their hardest and was dropping time," McClure said. "All the relays did really well and we placed fifth overall so we did really good as a team, considering how small we are."
However, according to Junior Avery Lawson, the meet was different from others they competed in previously.

"It was a lot more competitive and the heats were set up different so it was kind of an adjustment," Lawson said.
The meet helped the boys bond and increased anticipation state.
"We got our state team out of it so our team's getting smaller and smaller," McClure said. "It's becoming more of a tight-knit group, which is helping us get closer together."
Lawson has already set his own goals for state.
"I'm hoping to swim in the 200 free relay, although I don't know if that's going to happen," Lawson said. "I also want to [set personal records] in all the events I swim."
Overall, McClure thinks the meet has helped prepare him for what competition waits ahead at state.
"I'm ready for [state]," McClure said. "I was a little nervous before, but every meet that gets closer and closer, you just get more prepared."
(Visited 101 times, 1 visits today)
About the Contributors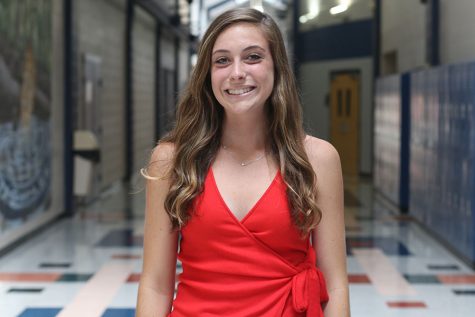 Sophie Lecuru, JagWire assistant editor
This is junior Sophie Lecuru's second year on the JagWire. This year, she will be taking on the position of assistant editor. She is also involved in extracurriculars such as tennis and National Honor Society. In her free time, she can be found playing tennis, reading or spending time with friends.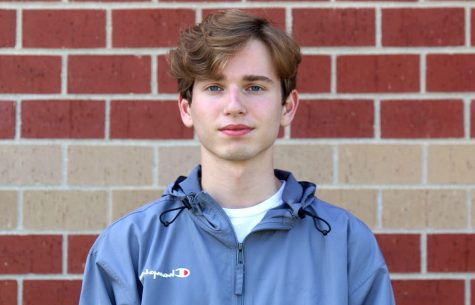 Steven Curto, Mill Valley News editor-in-chief
This is senior Steven Curto's third year on the JagWire staff. He is undertaking the position of Mill Valley News editor-in-chief. When he isn't occupied with the undertakings of running the website, Steven can be found doing various tasks as the president of Club 121, working at Panera on the weekends and doing homework for the numerous AP courses he enrolled himself in this year. When he's not busy working or being productive, he can be found...