Boys soccer loses to Aquinas 1-0 in the quarterfinals
Lack of offense results in 1-0 loss for the Jags
Boys soccer lost in the quarterfinals to St. Thomas Aquinas 1-0 on Tuesday, Oct. 31.
Aquinas's only goal, and the only goal of the entire game was scored with 16 minutes left in the first half.
According to head coach Arlan Vomhof, the team played better in the second half than the first.
"We started out with some momentum in the first half and then kind of lost that momentum," Vomhof said. "In the second half we came out and played a lot better."
In past games the Jags lost to Aquinas in overtime, but sophomore Ian Carroll and the team had a positive attitude on the outlook of the game.
"We were feeling confident going up against Aquinas," Carroll said. "We just really wanted to win this game super bad."
In the second half, senior Carter Lawson got a red card, which caused the team to be one player down for the rest of the game. According to Vomhof, that made a "huge difference" on the team.
"You have to make changes," Vomhof said. "We went with less offense for a little bit and then we took a challenge and went with less defense to try and create an offense."
Taking the risk of playing less defense and more offense was something Vomhof said he was willing to take.
"If we don't do something and risk something, we're gonna lose anyway. We could lose by one point or we could lose by four points, it doesn't matter," Vomhof said. "So, we opted to move [senior Brad] Teasley up to try and get some offence going."
According to Carroll it was "heartbreaking" to see the season end and all the seniors leaving without going to state. Vomhof agreed with Carroll and said that the season ending was a "bummer" but they had a great season.
"We graduated a huge class last year, so this team has done a phenomenal job this year. We've hit some huge milestones with our 200 wins and our 1,000th goal," Vomhof said. "For them to be a part of that and have a record this season that no one really ever expected them to have, they've accomplished a lot, and I'm proud of them."
Carroll said he was very happy with how the season ended.
"We did fantastic this whole season," Carroll said. "A record of 13-5 on the season is one of the best we've had in a long time."
(Visited 44 times, 1 visits today)
About the Contributors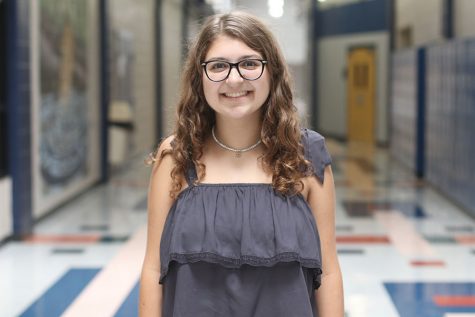 Sammie Volkamer, JAG editor in chief
This is senior Sammie Volkamer's third year on the JAG yearbook staff, taking the position as editor in chief alongside seniors Avery Liby, Taylir Charest and Abby White. Other than yearbook, Sammie is a Relay for Life chair, NHS officer, on the DECA Board of Directors and in National English Honor Society. Outside of school, Sammie works at QuikTrip and enjoys volunteering for various causes around Kansas City. In the little free time she has,...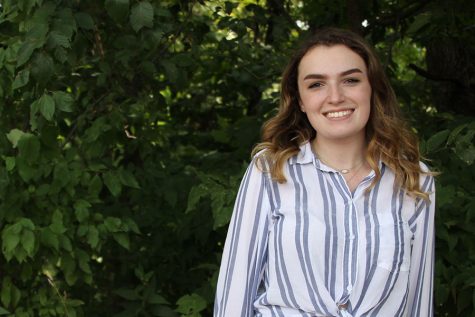 Abby Doughty, JAG photo editor
This is senior Abby Doughty's third year on the JAG yearbook staff, where she will take on the position of photographer and photo editor. When she is not busy working on the yearbook, Abby likes to nap, read and watch movies. She loves to spend time will her family and friends while getting coffee. Her favorite season is fall because it is her birth season and the weather is cool. Abby currently spends most of her time in school and trying to talk...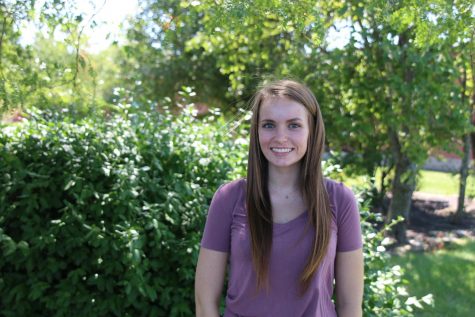 Kaitlyn Buisch, JAG editor-in-chief
Senior Kaitlyn Buisch is taking on her third and final year on the JAG yearbook staff as a photographer and is one of three editor-in-chiefs this year. Kaitlyn is very passionate about Mill Valley, she participates in the Women's Treble Choir and is also a varsity wrestling manager. Outside of school, you can catch her lying in bed for an unhealthy amount of time while watching Netflix, hanging out with her pals or working at your local Pizza Shoppe.