Boys soccer loses 4-3 against Blue Valley West
Tough field conditions and bad weather made the game more difficult for the Jags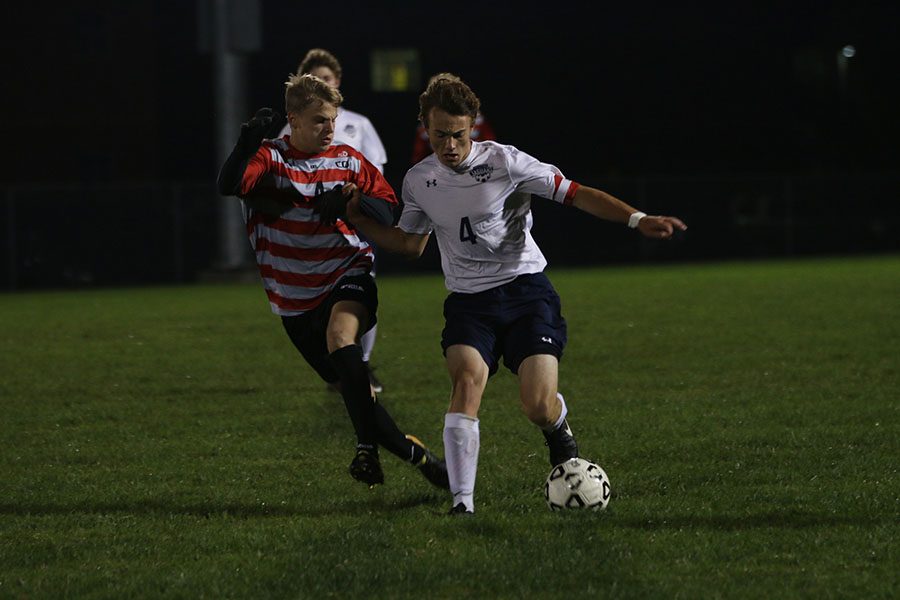 Boys soccer lost 4-3 at home against Blue Valley West on Tuesday, Oct. 9.
Sophomore Ian Carroll scored the first goal in the game during the first half. Quickly after, BVWest tied it up and later scored 3 more goals to win the game.
Going into the game, junior Jake Ashford felt confident in the outcome, however they lost.
"I thought we could beat these guys tonight," Ashford said. "We played them two weeks ago and lost 4-1, but we had a lot of people suspended. It was at home, so I thought we could play a lot better than we did tonight."
Despite the loss, head coach Arlan Vomhof says the team played well compared to the last match against BVWest.
"Last time we had six players benched, so we were down players [and] had some young guys come up and help," Vomhof said. "This time it was a much better game," Vomhof said.
At the end of the game the Jags didn't let BVWest win without a fight. Ashford and Carroll both scored a goal, making them one away from tying the game.
According to Vomhof, the team started to play better after discussing their mistakes.
"There were flaws; we talked about [means for improvement] at halftime, and second half we just didn't do what we talked about until maybe the last 15-20 minutes when we started to see some positive play," Vomhof said.
Cold weather and rain earlier in the day caused the field to be slick.
"Unfortunately the field conditions played a part in the game," Vomhof said. "[I] saw a lot of people slipping; a lot of things didn't happen right. Honestly, we just never got a rhythm in our play. We just never came together."
Ashford said the field conditions shouldn't have played a role in the loss.
"It was slippery out here but both teams were doing it, so we played in the same [conditions] as them. I guess they just handled it better," Ashford said.
The Jags' next game is Thursday, Oct. 10 against Blue Valley North at the Blue Valley District Athletic Complex.
(Visited 17 times, 1 visits today)
About the Photographer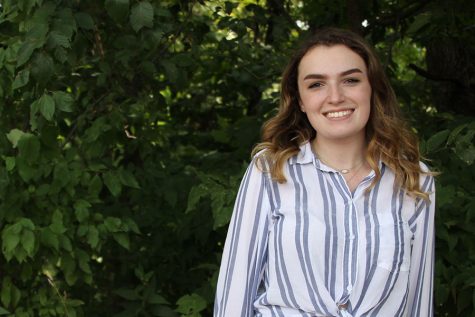 Abby Doughty, JAG photo editor
This is senior Abby Doughty's third year on the JAG yearbook staff, where she will take on the position of photographer and photo editor. When she is not busy working on the yearbook, Abby likes to nap, read and watch movies. She loves to spend time will her family and friends while getting coffee. Her favorite season is fall because it is her birth season and the weather is cool. Abby currently spends most of her time in school and trying to talk...