Boys soccer defeats Blue Valley North 3-2
In overtime, senior Ian Carroll scored to win the game
After an overtime draw the night before, senior Ian Carroll scored in overtime to give the boys soccer team a 3-2 victory over Blue Valley North Wednesday, Sept. 11.
After previous challenges against BVN, senior Riley Ferguson and the rest of the team formulated strategies to come out with a win.
"BVN is always a team that we compete with and is always a tough match," Ferguson said. "We had to mentally prepare ourselves to work hard and fight until the final whistle."
Gustafson and the team worked with their goal in mind the entire game, knowing there would be adversity.
"We knew going into the game it was going to be tough," Gustafson said. "BVN is always a good opponent, so we stuck to the game plan and executed."
Despite the pressure toward the end of the game, Ferguson believed the team won because of effort put in by the entire team.
"Our toughest moment was when they scored with less than a minute left which put us in overtime," Ferguson said. "I'm so proud of how the boys came back and were hungry to win and we did that."
According to Gustafson, the team is getting better and better as the season progresses.
"I think the game went pretty well overall," Gustafson said. "We are starting to play better together as a team and we improve every game."
Recovering from their game the night before, Ferguson and the team used that for motivation to success.
"We had a few minutes where we had mental lapses, which they were able to use to score, but overall we did good to play hard coming off a game last night," Ferguson said.
(Visited 408 times, 1 visits today)
About the Contributors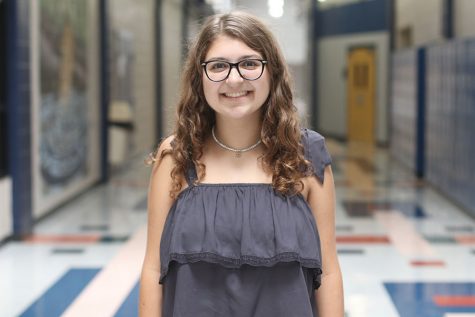 Sammie Volkamer, JAG editor in chief
This is senior Sammie Volkamer's third year on the JAG yearbook staff, taking the position as editor in chief alongside seniors Avery Liby, Taylir Charest and Abby White. Other than yearbook, Sammie is a Relay for Life chair, NHS officer, on the DECA Board of Directors and in National English Honor Society. Outside of school, Sammie works at QuikTrip and enjoys volunteering for various causes around Kansas City. In the little free time she has,...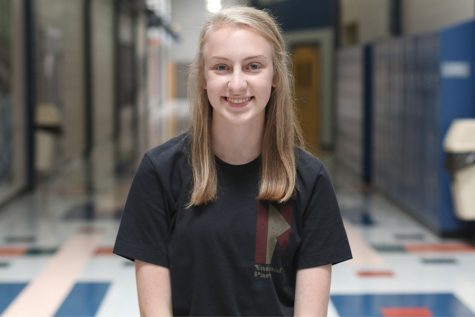 Gwyneth Hayes, JAG index/reference editor
This is junior Gwyneth Hayes' second year on the JAG yearbook staff. This year she will be working as a photographer, writer and index editor. Outside of yearbook, you can find her working or volunteering at an animal shelter. She also enjoys drawing, listening to music, walking her dog and hiking.