Boys soccer defeats Blue Valley in last game of season
The Jaguars beat the Blue Valley Tigers 2-1 on Tuesday, Oct. 18 at Blue Valley West
Lexi Flipse, Mill Valley News social media editor
October 20, 2016
In the last game of the season, the boys soccer team brought home a victory over Blue Valley High School on Tuesday, Oct. 18 at Blue Valley West.
In the first half of the game, the team played with high intensity, putting the pressure on the Blue Valley Tigers.
This match proved to be a battle of strength on the pitch, which senior Adam Grube says the team expected coming into the game.
"We expected this to be a really physical game," Grube said. "We knew it was their senior night, so we knew they'd be working hard."
With around two minutes remaining in the first half, the Jaguars were rewarded for their hard work against the Tigers with a goal scored by Grube and the assist by freshman Ian Carroll.
"I got the ball defensively and played it to the forward, [Carroll]," Grube said. "[Carroll] ran with [the ball] and found me on the corner of the 6-yard box and played it right to me. There was no way I could have missed it."
Grube's goal with the assist by Carroll left the Jaguars leading the Tigers 1-0 going into the second half.
Sophomore Jake Ashford scored another goal ten minutes into the second half, putting the Jaguars up 2-0.
The rest of the match was extremely physical, with the Tigers constantly fighting to get back in the game. The Jaguar defense held strong up until the last minute of the game when a Blue Valley player got past the defense to score.
According to Grube, these last minute mistakes have become a problem for the team.
"We played really well as a team," Grube said. "[However], we definitely need to improve on the final minute, because that's two times in the past two games a team has scored in the last minute of the game. We need to finish out the games."
The final score of the game was 2-1, with the Jaguars bringing home the win in their last game of the regular season.
Despite the last minute goal by the Tigers, junior Drake Brizendine thought the team played well throughout the game.
"I thought this was one of our best games of the season, we played really well," Brizendine said. "Everyone had great teamwork and was communicating. I think it's great [ending on a win]."
(Visited 23 times, 1 visits today)
About the Writer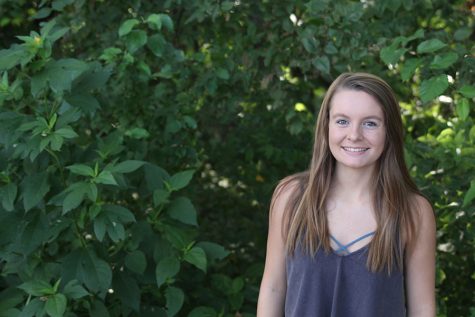 Lexi Flipse, Mill Valley News social media editor
Senior Lexi Flipse has been on the JagWire staff for two years, serving as the Mill Valley News social media editor. Lexi has been involved in student ambassadors for three years, school soccer for two years,  and Spanish National Honor society for one year. Outside of school, she enjoys being outdoors, traveling, reading and staying active.