Boys basketball defeated by Olathe North
Despite a comeback run in the second half, the Jaguars lost
The boys basketball team fell to Olathe North 70-56 on Friday, January 29.
Olathe North began the game with high intensity, and the Jaguars struggled to maintain their energy. Although the team took multiple shots throughout the game, sophomore Cooper Kaifes attributed the team's loss to its inability make very many successful ones.
"Our shots just weren't going in, and neither were our [three-pointers]," Kaifes said. "A lot of them bounced in and out. If our three-pointers had went in, it would have been a completely different game."
Despite trailing the Eagles 24-19 at the half, Kaifes said team members felt confident they could make a comeback in the second half.
"We all thought we were in good shape," Kaifes said. "We weren't making any shots or lay-ups, but we were only down by five [points]. We thought we a had a real chance."
According the senior Derrell McLemore, the team hoped to compensate for errors made in the first half by coming out strong in the second.
"We just needed to get better at rebounding and get more people there to get the ball," McLemore said.
Although the Jaguars' efforts led them to trail the Eagles 38-34 at the end of the third quarter, only behind by four points, players could not keep up with the fast-paced Olathe North team.
"They had a bunch of good basketball players," Kaifes said. "They're big, athletic and they have some shooters on their team."
While a loss proved disappointing to team members, McLemore said they plan to continue their hard work and improve for later games.
"We need to play a little faster, and hopefully can make that change in practice," McLemore said.
The Jaguars will play their next game on Wednesday, Feb. 3, against Lansing at home.
(Visited 49 times, 1 visits today)
About the Contributors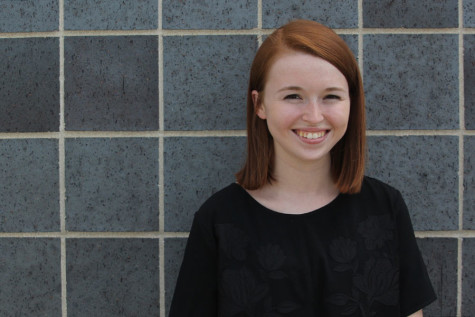 Taylor Anderson, JAG editor-in-chief
Senior Taylor Anderson is co-editor-in-chief of the JAG yearbook. This is her third year on staff. Anderson is involved in theater, and is a member of NHS and Thespians. In her spare time, she enjoys reading, binge-watching Netflix shows and drinking Diet Dr Pepper.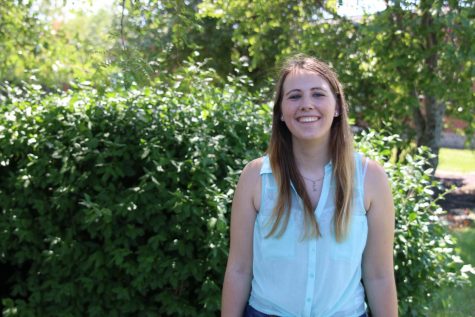 Kristen Garrett, JAG photo editor
This is senior Kristen Garrett's third year on the JAG yearbook staff. She is a photo editor this year, as well as a photographer. Kristen's only other activity is NHS. In her free time, she enjoys drawing, visiting local coffee shops and hanging out with her cat Minnie.