Boys and girls cross country teams place first in the Mill Valley Cat Classic
The team had 15 runners place in the top 20
The cross country team competed against 11 other teams in the Mill Valley Cat Classic on Thursday, Oct. 10. Both the girls and boys varsity teams took first place in their races. The girls JV team won first place as well and boys JV took fourth. 
Senior Morgan Koca placed first, followed by sophomore Katie Schwartzkopf in second, senior Jenna Walker in third, senior Molly Haymaker in fourth, junior Molly Ricker in fifth and junior Josie Taylor in seventh for the girls varsity race. 
Sophomore Summer Anderson, who recently injured her foot, went into this meet with an apprehensive mindset and was hoping to do her best by finishing the race.
"I was really nervous, so I just wanted to be able to finish," Anderson said.
Anderson also believes that she was able to gain more confidence in herself and her running abilities from this race.
"This meet gave me confidence for future races," Anderson said.
Going into this race, sophomore Amy Hill was wanting to gain new experience that she would be able to use in the future.
"I was hoping to be able to learn new skills," Hill said.
In the boys varsity race, senior Darius Hightower placed first followed by junior Karch Crawford in third, senior Jack Terry in fourth, junior Carsyn Turpin in sixth, junior John Lehan, senior Nick Schmidt, senior Nathan Greenfield, and senior Josh Manfield all finishing  in the top twenty.
Cross Country competes next in the EKL championships on Thursday, Oct. 17 as their final meet before regionals.
(Visited 314 times, 1 visits today)
About the Contributors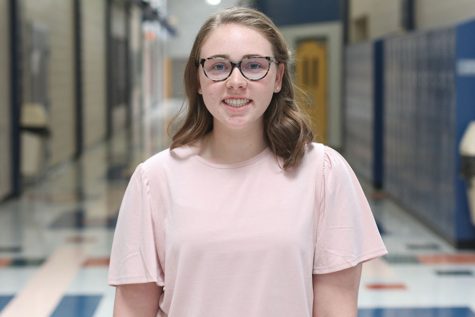 Kayla Brethauer, JAG reporter
This year is sophomore Kayla Brethauer's first year on the JAG yearbook staff as a writer. Outside of journalism, Kayla can be found practicing her French in the French Club and volunteering at the Monticello Library. In her free time, Kayla enjoys reading books, hanging out with her friends and exploring new places.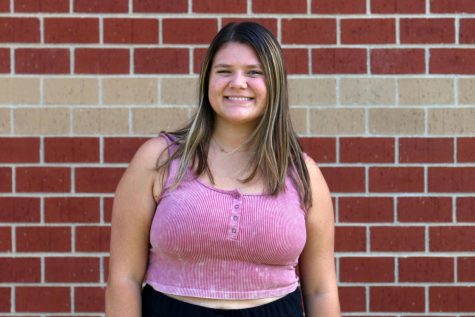 Attey Field, JAG reporter/photographer
This is junior Attey Field's second year on the JAG yearbook staff. She will be contributing to this year's yearbook as a photographer. Attey is committed to many extracurricular activities at the school, including MV Outreach, NHS and Student Ambassadors. She also enjoys traveling around the world, baking in the kitchen, shopping and spending time with her friends and family.