Boys and girls bowling teams compete in first meet of the season
Girls took first place while the boys lost to St. James on Tuesday, Jan. 9
The girls and boys bowling teams competed in their first meets of the season at Park Lanes on Tuesday, Jan. 9. The girls took first place in their tournament consisting of five teams after earning a score of 1917. The boys competed against St. James and ended up losing 2142-1980.
Senior Emily Jackson, who finished with a total score of 387, believed the team's success resulted from the work put in at the only practice before the meet.
"We did a lot of drills in our first practice and I think that helped us a lot," Jackson said.
According to junior Ethan Lancaster, who earned a score of 407, the team had to adjust to the unique lane conditions.
"I think we adapted very well to the bowling conditions," Lancaster said. "It was very oily and there was extra grease on the lanes."
Jackson felt the team stayed positive throughout the meet and looked to make themselves better.
"I think we did good on not getting down on ourselves when we [were] doing bad and trying to improve," Jackson said.
One thing Lancaster thought the team could improve on was the team's versatility and adaptability based on the lanes.
"I think we can get better at having multiple shots for different lane conditions and being able to change that on the spot," Lancaster said.
In the future, Jackson said that communication is something that the team can use to their advantage.
"I think we can improve on picking up on spares and talking to each other because some people know how to pick them up and can help you, but they don't always say something," Jackson said.
Jackson said that some of her goals, as well as the team's, include going to state and enjoying the season.
"The main goal is to make it to state, but if we can't do that, we want to keep getting better and have as much fun as possible," Jackson said.
The first meet showed Lancaster and the team what they can improve on and where they stand compared to other teams.
"We were able to realize how good we have to perform out front," Lancaster said. "We also figured out some things that we need to work on at practice."
The team will compete next on Thursday, Jan. 11 at Lawrence Free State.
(Visited 30 times, 1 visits today)
About the Contributors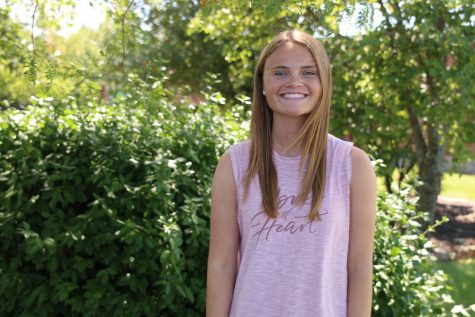 Sydney Parker, JAG copy/managing editor
This is senior Sydney Parker's third year on the JAG yearbook staff. This year she is both copy and managing editor. Sydney is also involved in ambassadors, NHS, Spanish NHS, band and softball. Her hobbies include watching old movies and spending time with her dog.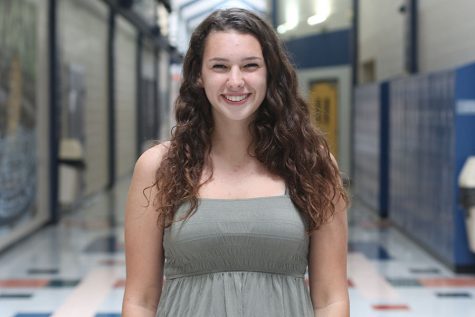 Avery Liby, JAG editor in chief
This is senior Avery Liby's third year on the JAG yearbook staff. This year she is taking on the position of editor-in-chief alongside seniors Sammie Volkamer, Taylir Charest and Abby White. Other than yearbook Avery is a member of the Psychology Club, MV Outfitters, In the News and NHS. Outside of school Avery enjoys watching The Office, taking her dog Louie to the dog park, eating QuikTrip ice and religiously updating her Spotify playlists.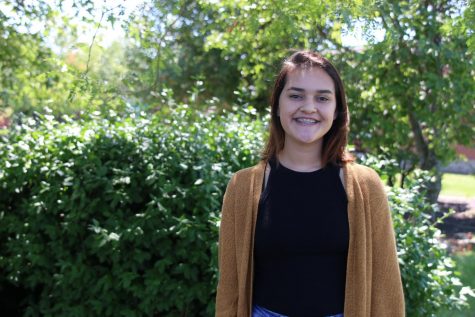 Angelina Rico, JAG photographer
This is sophomore Angelina Rico's first year on the JAG yearbook staff. She is taking on a position as a photographer this year. Besides yearbook, she is also participating in theatre and Relay for Life. Outside of school, she enjoys playing with her pets, reading, watching movies and hanging out with friends & family.