Boulevard Drive-In Review
Local drive-in provides family fun and romantic evenings
Situated between I-35 and Merriam Lane, the big white screen of the Boulevard Drive-In dominates a large area filled with small metal posts, parked cars and an array of moviegoers situated comfortably in lawn chairs and in the beds of pickup trucks.
Since 1950, the Boulevard Drive-In has been providing family fun and romantic evenings to the people in the surrounding area. My experience at the drive-in gave me more than enough validation that, despite the danger presented to drive-ins by changing technology, the Boulevard is here to stay.
As if the general experience of going to the movie theater is not enough, the Boulevard has the features to rival a traditional movie theater. The sound quality coming from the built in speakers was surprisingly clear, but it was a good idea to tune my radio to their frequency to get the loudest sound and best overall movie quality. If concessions is a concern, the building at the rear of the complex has everything from popcorn and coke to fresh Polish sausage and ice cream.
My only concern and the only thing that took away from the movie was the drive-in's proximity to a set of railroad tracks. When I say that they were nearby, I mean around 150 yards. A passing train interrupted the movie three times throughout the movie, which would have been a major issue had I not had my radio turned to a relatively high volume.
Overall, I think that the Boulevard is more than just an alternative to traditional movie theaters, it should be a primary option. Grab a date and a few blankets and enjoy a fall evening in front of the big screen and under the stars.
(Visited 112 times, 1 visits today)
About the Contributors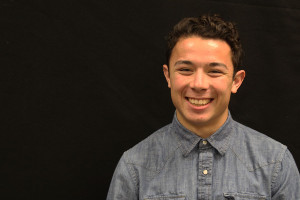 Jack Lopez, JagWire managing editor
Senior Jack Lopez is in his third and final year on the newspaper staff. After being a reporter one year and the opinions editor the second, he will be the managing and copy editor for the 2013-2014 publication. When he isn't in the journalism room, Jack is usually playing soccer, making music or working. One of his favorite quotes is "Be soft. Do not let the world make you hard. Do not let pain make you hate. Do not let the bitterness steal your...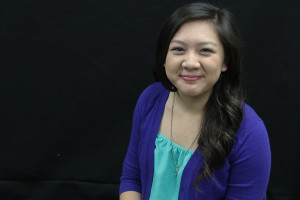 Amber Nguyen, JagWire web editor
Junior Amber Nguyen is a second year staff member on the JagWire. She enjoys watching football and baseball and being around her friends and family. She aspires to be the next Mulan and go to college at the University of Texas at Austin. Her favorite quote is: "Never let the fear of striking out keep you from playing the game." -Babe Ruth