Being a triplet strengthens bond among siblings
Four sets of triplets can be found within the student body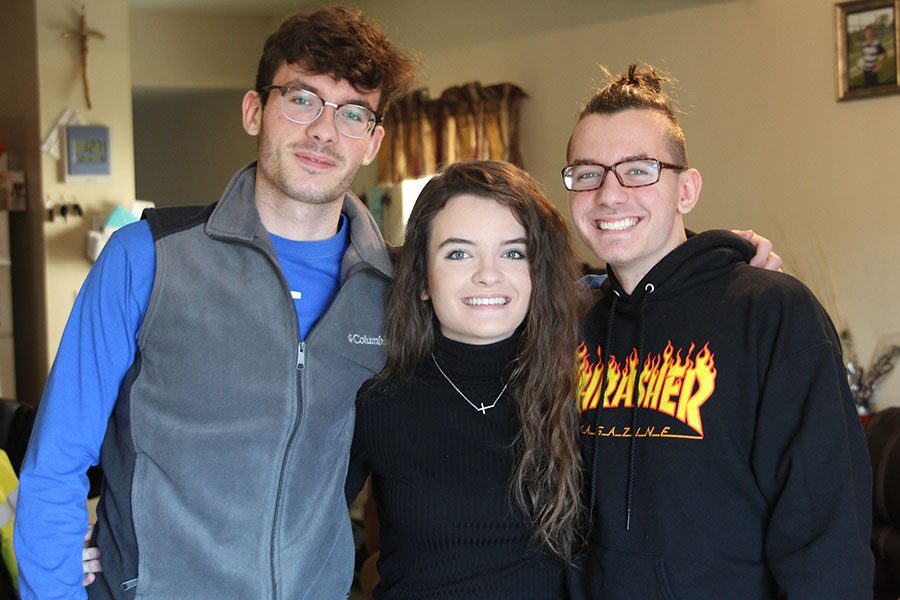 Out of the students in Mill Valley, there are only a handful who all share a similar trait: they're all a part of a triplet set.
For senior Cindy Meljanac, one of the best parts of being a triplet is the close connection she shares with her brothers Anthony and Marcel.
"I'm not sure if [the twin theory is] true, but there's definitely a connection [between us]," Cindy said. "That's what I think there is because we're so close, and usually with other siblings that … aren't triplets or twins, they don't have as close of a connection. It's rare; people look at us and they're like 'Wow, I wish I had that with my sibling.'"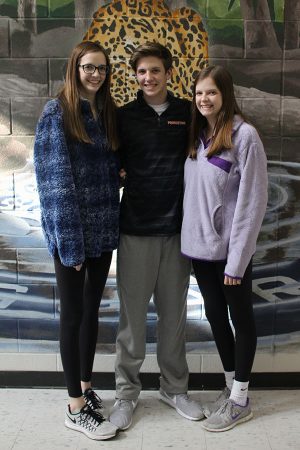 Especially with the inclusion of junior Briana Velez's younger sister, freshman Natalie Velez, among junior Julian and sophomore Dariana, the connection the four of them have makes Briana feel more like a quadruplet than a triplet.
"I just like the close bond we have; we talk to each other, sometimes we make fun of each other, but we never fight, we never say mean things to each other," Briana said.
Cindy feels that being a triplet is much more a blessing than a curse.
"Family, to me, is one of the most important things,"  Cindy said.  "I wouldn't call [being a triplet] a disadvantage at all."
Even though sophomore Joe Cosmillo sees what Cindy and Briana enjoy about being a triplet, like how he "always has someone there for [him] and [he's] never alone," he feels as if there is sometimes a disadvantage.
"You never really get any alone time, and you can't get away from them," Joe said.
Additionally, while Molly enjoys having Joe and Alyssa as "built in best friends," she believes she "can't be [her] own person" when she is associated with two other people.
While Cindy greatly enjoys her siblings and her life as a triplet, she agrees that there is a downside.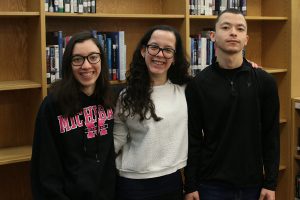 "Since they're my brothers, they're a little overprotective, a little too much," Cindy said.  "That's the only part I dislike, but I know they're doing it out of a good heart."
Of the Velez triplets, Julian and Briana are juniors, but Dariana is a grade below them. Even though the three of them are in two different grades, Briana doesn't think their strong relationship has changed.
"It was like, 'Oh, man, I'm not going to be with my sister. We're not going to be in the same class,'" Briana said. "It was a little bit weird, but over time, I got used to it and she did, too. And now, we don't feel strange. It's still a strong bond."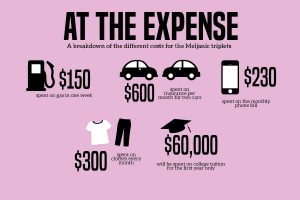 Despite the ups and downs of being a triplet, the most important benefit, according to Cindy, is how "you just have someone there and that [they] can always help each other."
(Visited 314 times, 1 visits today)