Baseball defeats Bishop Miege 11-1
On Tuesday, April 16 at 3&2, the Jaguars triumphed over the Stags, winning by 10
An 11-1 victory Tuesday, April 16 against Bishop Miege caused the Jaguars' record to become 6-3 for the season so far.
Going into the game, senior Alex Kremer and the team had the motivation to win.
"We knew that it was another EKL game and all of the teams in our league play tough baseball," Kremer said. "We went in knowing that if we want to win a league title that we need to win as many league games and that Miege was just another step on our way to winning that title."
The heavy scoring throughout the game made senior Jonathan Contreras proud of his team.
"My favorite part of the game was we never had an off inning. We kept playing like the score was zero to zero," Contreras said. "Throughout the entire game, we stayed confident by how our teammates boosted each other. Positivity is such a big thing."
According to senior Kremer, the team supported senior pitcher Ethan Keopke through keeping the score ahead.
"It was a good game all around for us. Keopke threw a lot of strikes and we made all of the plays behind him as a defense," Kremer said. "We hit the ball well and scored every time we had guys on base."
Contreras believes that the team's confidence allowed them to pull out a win.
"I personally thought the game very well.We stayed focused every play and we were all pulling for each other to do good. We took care of all aspects of the game," Contreras said. "This was my first start since my injury and I was just trying to keep everything simple and take everything one play at a time."
Kremer and the team were easily motivated by the positive attitudes of one another.
"Knowing your boys are playing good helps a lot," Kremer said. "Also, always having our teammates in the dugout cheering us on gives us all the confidence in the world to play the game we love."
The team's relationship positively affects the way Kremer and the rest of the Jaguars play.
"We have each others' backs as a team, so anytime anyone makes a mistake or error or anything we know we have each other as a team," Kremer said. "We just hit the ball well as a collective group and made great plays in the field and it went out way today."
(Visited 89 times, 1 visits today)
About the Contributors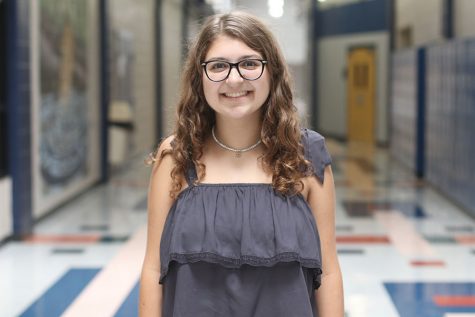 Sammie Volkamer, JAG editor in chief
This is senior Sammie Volkamer's third year on the JAG yearbook staff, taking the position as editor in chief alongside seniors Avery Liby, Taylir Charest and Abby White. Other than yearbook, Sammie is a Relay for Life chair, NHS officer, on the DECA Board of Directors and in National English Honor Society. Outside of school, Sammie works at QuikTrip and enjoys volunteering for various causes around Kansas City. In the little free time she has,...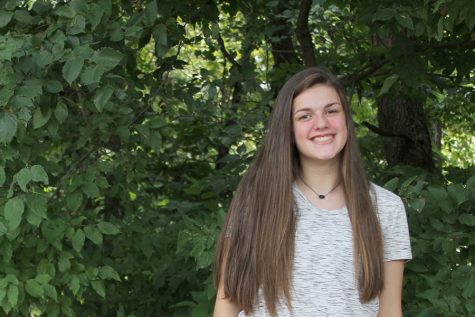 Molly Carr, JAG sports editor
This is sophomore Molly Carr's first year on the JAG yearbook staff and will take on the position as sports editor/photographer. Other than being in yearbook, she is also apart of the Mill Valley varsity volleyball team. When she's not at school, you can normally catch her playing club volleyball, binge watching Netflix or spending time with her friends and family.