A thank you to two important teachers
A special thank you to broadcast advisor Dorothy Swafford and newspaper advisor Kathy Habiger
Hunter Ristau, JagWire business manager and managing editor
May 26, 2019
Over the past four years, many things have changed. I have made new friends, taken new classes and tried lots of new things. But there are two things that haven't changed: newspaper advisor Kathy Habiger and broadcast advisor Dorothy Swafford. These two amazing ladies have taught me so much about journalism and life. As I'm walking out of the school for the last time as a student today, I would like to take a minute and say thank you for everything they have done for me.
I first want to start off with Habiger. Honestly, Habiger, I don't know what I would have done in high school if you didn't push me to be on the newspaper staff. Your class has taught me important life skills that I wouldn't have learned anywhere else. Before I joined staff my sophomore year, I was a quiet guy who wouldn't talk to anyone I didn't know. Taking this class not only taught me how to speak out and be myself, but it taught me how to be a leader; these are lessons I couldn't have learned in any other class.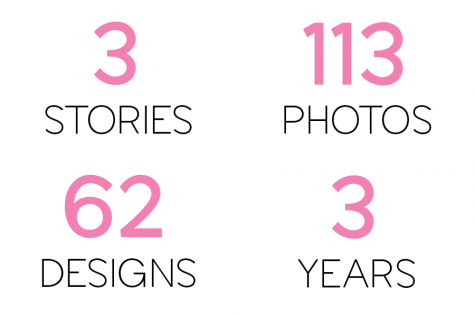 Next, I want to thank Swafford. I know that sometimes your job can get really stressful, especially on Thursdays, but I don't think I would be the journalist that I am today without you. You have taught me how to cover big stories, like vaping and the 2018 bond issue, and you also push me to find the real story about things that are happening in the school, and show me how to tell that story. I hope you know that you mean a lot to everyone who walks into your room. You really make your classroom feel like a home away from home.
To both of you, I really appreciate you having my back for the past four years. You have really help me create the love that I have for journalism and making me want to pursue a career in the field. I wish you both the best of luck and I will always be grateful to you.
(Visited 42 times, 1 visits today)