A home far from home
 Most teens don't understand what it's truly like to miss their mom
I hear people talk about how much they miss their mom when they're away for the weekend, but I don't think they really know what it feels like to miss their mom. Although divorce is common among families today at about 40% to 50% nationwide, not many teens have one parent that lives in a completely different state.
My parents divorced when I was three. Growing up, my mom lived in Arizona while my brother and I lived with our dad in Kansas. Fast forward a few years, my mom moved back to Kansas when I was 8 years old with part time custody of my brother and me. A few more years later, she lived down the street from my dad's house when I was 14 years old and had split custody of us. A year ago, she moved to Minnesota for her dream job as a Strategic Communications Specialist. Of course she had support from me and my brother, and I still see her during holidays and school breaks, but it's still hard considering I just got used to seeing her on a regular basis.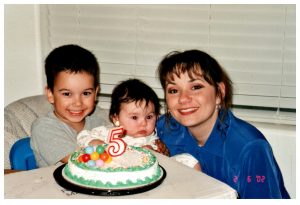 I don't have the same luxury of remembering what it's like having a complete family like most do. I feel that's something that people in general just don't understand. On average there are only about 40% of families in the nation that haven't been split from divorce, loss, ect. I'm definitely not the only one in this position and I know I cope differently than many, but to me it seems that people complain about things without taking into consideration just how lucky they are.
Over the years I've heard fellow classmates dramatically complain about missing their mom or get sad about it, but it never bothered me before. Now, things are different because I miss my mom every day, especially since she and I became so close through these past years, but I don't say much about it though. Sure, I'll have my moments where I confess that I miss my mom, everyone has the right to miss anyone they love. However, it feels like it's often really over dramatic.
I've gone through the majority of my life without my mom by my side, which may be more than some, but it's less than many. Constantly hearing someone whine about their mom or seeing them get overly emotional about not seeing their mom for a few days is frustrating.
My mom and I are practically the same person: independent goofballs who care about everyone they love. Many sons and daughters have a special bond with their mothers, but I like to think the one I have with my mom is special. We've gone through thick and thin, months without seeing each other only having her voice on the other side of the phone saying "I love you babygirl." But even with her 453 miles away, I don't complain, but I think ahead.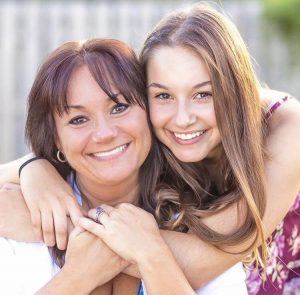 In two years, I plan to go to the University of Minnesota – Twin Cities, about 15 minutes away from my moms house. I look forward to the weekends we can go get coffee or have a girls night out. I don't complain about the now, because I know there's always the future to think about. It's okay to miss someone and wish to see them, but there's a fine line when complaining to others. Love your mom, love your dad, your siblings, dogs, cats, anything and everything but before complaining about a situation you can't control, think about how lucky you actually are to have that person you miss, to have known that person you love.
(Visited 29 times, 1 visits today)